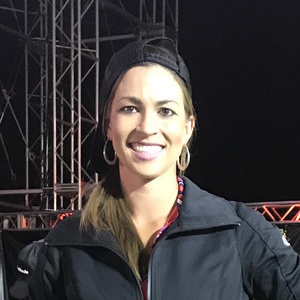 Alex Phillips - MSOP and World Long Drive Competitor
Special guest
As a native of Reno, Nevada, and current Las Vegas resident, Alex Phillips began playing golf at the age of 13. Alex had a competitive career at Bishop Manogue Catholic High School, making it to the State Championships all four years. In her senior year, she won the state championship which solidified a full ride to a Division I school, California Polytechnic State University.
​
In 2015, Phillips began to focus on the long game entering the World Long Drive Championships placing fourth in her inaugural event. Alex has accumulated consistent results in her relatively short tenure at WLD, with a win and several top five finishes over the past three years.
Alex has a well-rounded golf game, as her participation in the inaugural Major Series of Putting All-Pro Championship proved.
Alex Phillips - MSOP and World Long Drive Competitor has been a guest on 1 episode.
December 12th, 2017 | Season 2 | 42 mins 41 secs

#growgolf, @officialmsop, brad faxon, burke putters, business leadership, crossing the chasm, entrepreneurship, fox sports 1, future of golf, golf, golf disruption, golf innovation, major series of putting, modgolf, modgolfpodcast, msop, populous, skills based gaming, southwest greens, startup

Host Colin Weston travels to Las Vegas for four days to cover the inaugural 2017 MSOP Las Vegas Championships. In Part 1 of our two part series, Colin speaks with the creators, players and fans to gather their insights and perspective on this uniquely innovative sport competition experience.