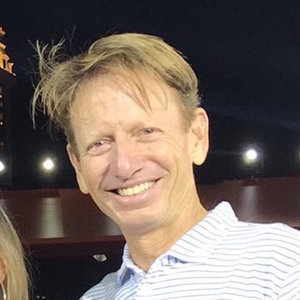 Brad Faxon - MSOP ambassador and Fox Sports 1 golf analyst
Special guest
Brad has been an early ambassador and supporter of MSOP since he first heard of the idea over four years ago. Known as one of the world's best all-time putters, Brad brought instant credibility to The MSOP long before the first competitive putt was sunk. Brad backed up his belief in MSOP by hosting the two day All-Pro Championship in Las Vegas, where he carded a respectable third place finish.
OVERVIEW
A 34-year PGA TOUR veteran and winner of the 1993 Australian Open and 2005 Buick Championship, Faxon serves as a Fox Sports 1 golf analyst in the booth alongside play-by-play announcer Joe Buck and lead analyst Paul Azinger.
ON THE COURSE
Faxon is a 34-year PGA Tour veteran and winner of the 1993 Australian Open and 2005 Buick Championship. He represented the United States on two Ryder Cup teams in 1995 and 1997, and was one of the most successful players on the PGA TOUR in the 1990s. Faxon ranks 81st on the PGA Tour Career Money List and also led the Tour in putting average in 1996, 1999 and 2000. He is now competing on the Champions Tour, finding success as the winner of the 2011 Insperity Championship. Faxon is also the recipient of the 2005 Payne Stewart Award for the PGA Tour player who best exemplifies the values of character, charity and sportsmanship, and of the 2015 Francis Ouimet Award for Lifelong Contributions to Golf.
ON THE MIC
In 2010, Faxon began working as a commentator for NBC's golf coverage, rapidly establishing himself as an entertaining and well-informed analyst. In 2012, he received the Jim Murray Award from the Golf Writers Association of America for his cooperation, quotability and accommodation with the media. Faxon made his FOX Sports debut at the Franklin Templeton Shootout in 2014 perched in the 17th tower. Since 2015 he has served as an analyst in the FOX USGA booth for the network's full slate of events.
PERSONAL
Born in Oceanport, N.J., and raised in Barrington, R.I., Faxon currently resides in Palm Beach Gardens, Fla., with his wife, Dory, and their four daughters. He received a Bachelor of Economics degree in 1983 from Furman University where he was a two-time All-American. Faxon is the Founder of Fax&Friends Foundation and co-founder of the Andrade-Faxon Charities for Children, which has raised over $7 million for at-risk children in Rhode Island and Southeastern Massachusetts.
Brad Faxon - MSOP ambassador and Fox Sports 1 golf analyst has been a guest on 1 episode.
December 12th, 2017 | Season 2 | 42 mins 41 secs

#growgolf, @officialmsop, brad faxon, burke putters, business leadership, crossing the chasm, entrepreneurship, fox sports 1, future of golf, golf, golf disruption, golf innovation, major series of putting, modgolf, modgolfpodcast, msop, populous, skills based gaming, southwest greens, startup

Host Colin Weston travels to Las Vegas for four days to cover the inaugural 2017 MSOP Las Vegas Championships. In Part 1 of our two part series, Colin speaks with the creators, players and fans to gather their insights and perspective on this uniquely innovative sport competition experience.