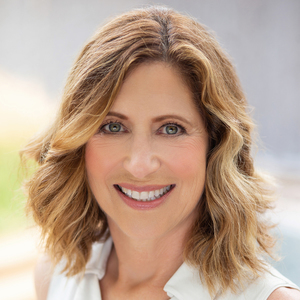 Donna Hoffman - Founder and President, Women On Course
Special guest
Donna Hoffman is the founder of Women On Course which she began in 2005. Her concept that golf extends beyond the scorecard has intrigued and engaged thousands of women in the golf lifestyle by highlighting the social, business and fitness benefits of the game. What began as a happy hour conversation grew throughout the country to a successful series of over 2000 annual events.
After 10 years of introducing women to the game of golf, Donna discovered the secret to her success. Connection. And not just to the ball. The real magic happens during shared experiences and conversation at 19th hole. (And if you don't golf yet, that's the clubhouse which is often the most favorite hole).
Donna's thought leadership has taken down the barriers for new golfers to enter the game and re-defined the sport to encompass travel, food, wine and style. She was recently named by the LPGA as a 'Disrupter' and one of 22 women Spearheading a Revolution in Golf.
Donna Hoffman - Founder and President, Women On Course has been a guest on 2 episodes.
October 24th, 2018 | Season 4 | 20 mins 47 secs

aimee cho, callaway, entrepreneurship, footjoy, future of golf, gcsaa, golf and life, golf apparel, golf channel, golf podcast, golf with aimee, innovation, jay karen, kinona, michael breed, modgolf, modgolfpodcast, national golf day, ngcoa, pga show, rhett evans, startup, topgolf, wearegolf, women's golf day, womens fashion, womens golf, womens golf clothes

Well, that's a wrap for Season 4 of The ModGolf Podcast! Our passionate team of content creators are feverishly working on your next twelve episodes for Season 5, which launches on October 31. We heard some amazing stories from a diverse group of guests who discussed how technology, entertainment experiences, music, celebrity, hospitality and community building intersect to shape the future of golf.

August 16th, 2018 | Season 4 | 38 mins

#growgolf, donna hoffman, entrepreneurship, future of golf, golf channel, golf travel, innovation, modgolf, modgolfpodcast, startup, women entrepreneur, women founders, women on course, women startup, womens golf, womens golf clothes, womens golf events, womens travel

How do you introduce women to a sport with a reputation of being unwelcoming and intimidating? Women on Course Founder Donna Hoffman is cracking the code by creating a community-based golf events platform that harnesses "The Power of Shared Experiences". Listen in as Donna shares the entrepreneurial insights that allowed her to tap into the expanding yet still under-served market segment of women's golf.