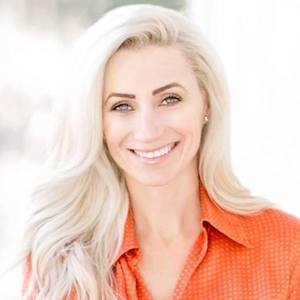 Gia Bocra Liwski - Founder of Golf Experiences for Her
Special guest
With over 20 years industry experience, and having been recognized as one of America's Top 40 Under 40 instructors, and most recently a Golf Digest Best of State Instructor, Gia brings a very personalized and special approach to Golf Experiences for Her.
Gia is beginning her 9th season as the Teaching Professional at Hamilton Farm Golf Club in Gladstone, NJ, and has been noted as one of Golf Digest's Best Young Teachers in America (2014-2015).
Gia's instruction has been featured in Golf Digest, Golf For Women, Golf Fitness Magazine, LINKS, GolfWeek, The Grain, Jersey Golfer, and numerous online resources. Additionally, having traveled the globe as host of several golf and lifestyle television programs, Gia has a unique perspective on the game and all that surrounds it.
Her instructional approach is bio-mechanically based and clearly communicated. She teaches her students to swing a golf club the way their individual body does it best. Her personality allows her clients to relax and simply enjoy the game.
Golf Experiences For Her are customizable, golf and lifestyle centered events providing female executives, clients, and members with an enjoyable opportunity to advance their golf game, while simultaneously incorporating sophisticated off-the-course group experiences – all in an empowering, first-class environment.
HER Events motivate women to learn how to play golf, or enhance their existing golf game, at the direction of some of golf's top instructors. Ladies depart feeling more confident and ready to accept their next golf invitation. HER events simultaneously provide guests with a venue to indulge in a selection of unique lifestyle modules. Whether it be a culinary experience, team building, art, health, or wellness, HER modules leave women feeling energized and enriched.
HER Experiences provide an alternative to the traditional ladies golf school and can take the form of a pop-up event, as an add-on to your corporate retreats, or the simple creation of a special day for your female executives and clients.
Gia Bocra Liwski - Founder of Golf Experiences for Her has been a guest on 2 episodes.
April 1st, 2019 | Season 5 | 24 mins 56 secs

#growgolf, dogu taskiran, entrepreneurship, future of golf, gia bocra liwski, golf canada, golf channel, golf experiences for her, golf genius, golfboo, hype sports innovation, innovation, jofit, kenexit, latina golfers, laurence applebaum, lean startup, matthew pringle, modgolf, modgolfpodcast, new rules of golf, nextlinks, pga, stambol studios, startup, tagmarshal, tour edge golf, usga, we are golf

Host Colin Weston recaps the best from each of our twelve Season 5 guests, along with a preview of Season 6 which will premiere on April 9th.

January 4th, 2019 | Season 5 | 41 mins 48 secs

#growgolf, #inviteher, entrepreneurship, future of golf, golf channel, golf experiences for her, innovation, modgolf, modgolfpodcast, mompreneur, sheeo, startup, women golfers, women-led startup, womens golf

Driven by her love for golf instruction, broadcast journalism, event hosting and elegant hospitality experiences, Gia Bocra Liwski took the entrepreneurial leap to create her company: Golf Experiences For Her. On this episode we hear how Gia gained the insights and built the courage to launch her business, all while juggling the pressures and responsibility of raising three young children.