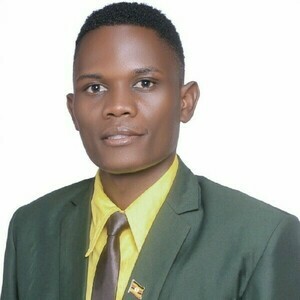 Isaiah Mwesige, CEO of AFRIYEA Golf Academy
Special guest
Isaiah Mwesige is the CEO AFRIYEA Golf Academy at the Toro Club in Uganda, which is also the satellite and principal golf academy on the continent of Africa. Isaiah is a passionate climate change activist, Diversity & Inclusion supporter, social entrepreneur, golfer and philanthropist.
The academy was born out of passion to enable kids from all walks of life to use golf as a platform to reach their full potential in golf, education, environment sustainability and other careers. The academy places special interest in girls for golf and disability programs.
In pursuit of diversity, inclusion and equity, AFRIYEA Golf Academy has connected the game of golf to education, life skills and mentorship programs.
The academy welcomes partnerships that are aimed at growing the game of golf and transforming the quality of life.
AFRIYEA GOLF ACADEMY- This is the largest golf program in Africa with more than 1000 children from 21 schools according to November 2022 statistics.
The Afriyea golf academy partners include National golf unions, golf Clubs, Schools, Academies, Nonprofit organizations, and private organizations that share the same fervor and virtues. The academy uses the game of golf as a vehicle to transform the lives of many youths in Africa.
The programs of the Academy include Golf, Education, life skills, and Environment ♻️ sustainability. The academy also gives special notoriety to girls and disabled people to flourish by ensuring they are always at the center of every decision-making in the academy.
It has amassed support from all the continents, Africa, Asia, Australia, North America, South America, and Europe. The academy has ambassadors or a board of directors from each continent, province, or state.
If you are an investor, individual, or nonprofit organization this Academy is your satisfactory partner to work with to transform lives.
For Partnerships, You can reach out to any of the academy's directors/ Ambassadors, or commissioners or send an email to [email protected]
Isaiah Mwesige, CEO of AFRIYEA Golf Academy has been a guest on 1 episode.
August 31st, 2023 | Season 14 | 29 mins 6 secs

afriyea golf academy, east africa golf, entrepreneurship, future of golf, golf business, golf industry, golf instruction, innovation, isaiah mwesige, modgolf, modgolf podcast, modgolfpodcast, uganda golf

"There are few young people who are playing the game, however The AFRIYEA Golf Academy has been able to change the status quo and create a difference. We believe in taking the game to where people are rather than bringing people to where golf is." Isaiah Mwesige joins us to share the growth of golf in Uganda.