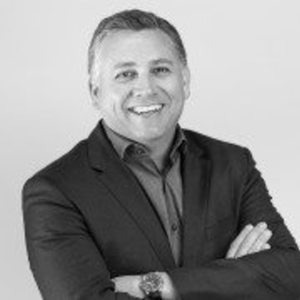 Jeff Keas - Principal in Charge for MSOP Stadium / Senior Principal at Populous
Special guest
For over 25 years, Jeff Keas' focus has been on designing, planning and executing buildings and events for the world's stage. Over that time, his philosophy toward his work has been to create each building and event in a way that is authentic to its community and its time.
Jeff has worked on a number of large sporting events including Olympics, World Cups and NFL Super Bowls. He has worked as a principal-in-charge, project manager and designer, and leads teams through strategic guidance, design oversight and delivery.
As an overlay expert, Jeff's responsibilities have centered on coordinating all the temporary elements that supplemented existing buildings and putting the infrastructure in place to enable the operation of major sporting events. He also serves in a leadership capacity within Populous including being on the Americas Regional Board and working together with other leaders in the practice to mentor and inspire the next generation of designers.
Jeff Keas - Principal in Charge for MSOP Stadium / Senior Principal at Populous has been a guest on 1 episode.
December 12th, 2017 | Season 2 | 42 mins 41 secs

#growgolf, @officialmsop, brad faxon, burke putters, business leadership, crossing the chasm, entrepreneurship, fox sports 1, future of golf, golf, golf disruption, golf innovation, major series of putting, modgolf, modgolfpodcast, msop, populous, skills based gaming, southwest greens, startup

Host Colin Weston travels to Las Vegas for four days to cover the inaugural 2017 MSOP Las Vegas Championships. In Part 1 of our two part series, Colin speaks with the creators, players and fans to gather their insights and perspective on this uniquely innovative sport competition experience.