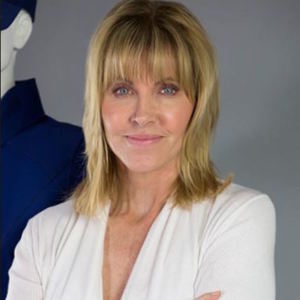 Joanne Cloak - CEO and Founder, JoFit
Special guest
Everybody at one time in their life has an idea and thinks to themselves "What if I did this…" More times than not, the idea dies and life carries on. This is a story about one woman who chased that idea, tackled it to the ground, nurtured it and put it in a pair of tights that flattered the backside.
When Joanne Cloak's addiction to golf began, her idea wasn't just to start an apparel company, she wanted to make a difference. Joanne wanted to create a shirt for the lady golfer that fit, looked phenomenal and inspired confidence. It has not been an easy journey for females to break into the sport which has long been considered the Old Boys Club. Jofit is all about breaking down the walls of tradition to empower women to reach new limits both on and off the course. Prior to the establishment of Jofit, Joanne was flooded with discouraging advice from almost all her friends and family. "Don't quit your teaching job. The apparel market is impossible to break into. You have no idea what you're doing." She didn't ignore the warnings, she used it as motivation to prove every doubter wrong. Joanne's vision of creating an apparel brand that would empower women could have easily failed, but she refused to take no for an answer. Prior to the birth of the brand, she gave a surprise visit to an executive in the apparel industry to pick his brain. The reluctant executive's initial reaction may have been to call for security to remove Joanne from the premises, but he quickly noted the tremendous amount of determination in the eyes of the woman seated across from him and answered all her questions.
Joanne began Jofit in her basement and garage much to the dismay of her husband's large collection of tools. She told anyone and everyone about what she was doing proudly. Sometimes, those conversations led to new additions to the team. Along the way she didn't create a company, she created a family with a fixed idea. Like a snowball, Jofit grew larger and larger as it rolled. The unusual approach and ideology from its leader has given Jofit a noticeably different characteristic. Joanne works closely with her experienced design team. She tries each garment on herself making sure the fit is something every woman can appreciate before it goes to production. Joanne reaches out to customers on a regular basis, she thanks her employees for their hard work and dedication and has even went up to the warehouse to get her freshly manicured hands dirty when an overwhelming web sale was a little too much for the staff to handle. Joanne is a mother of three; Tyler, McKenzie and Logan. She lives with her husband Kenny and beloved pitbull Rye in Newtown, Pennsylvania.
Joanne Cloak - CEO and Founder, JoFit has been a guest on 4 episodes.