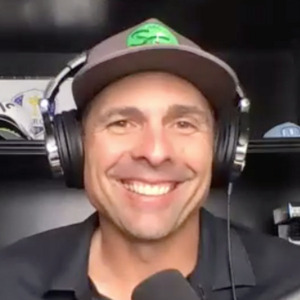 Matt Fisher, Creator of The Mr. Short Game YouTube channel
Special guest
Matt Fisher, Creator of The Mr. Short Game YouTube channel has been a guest on 2 episodes.
December 13th, 2021 | Season 10 | 21 mins 23 secs

agustin piza, arjun chowdri, bryan crawford, chris noble, dr. greta anderson, full swing simulators, golf business, golf canada, golf podcast, golfballs.com, golfhers, jeehae lee, kelly hunt, lisa o'hurley, lohla sport, marc simon, matt fisher, modgolf, modgolf podcast, mr. short game, nextgengolf, pga of america, pga show, rbc canadian open, ron powers, southworth development, swing suite, tom cox, topgolf

That's a wrap for Season 10 of The ModGolf Podcast! Our team is currently working on your next twelve episodes for Season 11, which launches early January 2022. We heard some amazing stories from a diverse group of guests who discussed how inclusion, technology, entertainment, music, celebrity, hospitality and community building intersect to shape the future of golf.

August 17th, 2021 | Season 10 | 35 mins 2 secs

future of golf, golf, golf channel, golf influencers, golf instruction, innovation, matt fisher, modgolf, modgolfpodcast, mr short game, pga of america, youtube golf

"I needed to let things go in order to grow". Golf YouTuber Matt Fisher - creator of Mr. Short Game - joins us to share how his entrepreneurial recipe of staying focused, consistency, authenticity and willingness to give back first has positioned his business for exponential growth.