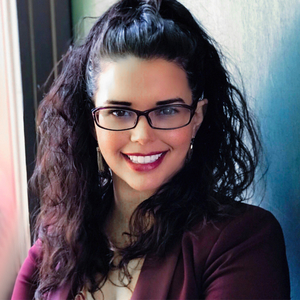 Megan Coburn - Founder & CEO, ParTee Golf
Special guest
Megan is a passionate entrepreneur and SheEO who works in the golf industry to help #growthegame. Megan knows that the more golf opens it's doors to newcomers, the more the sport will grow. After working at a golf course for a year, and seeing that golf partners were often casually paired based on the whims of the tee-sheet, Megan felt there was an opening for an application helping golfers find courses, pros, and each other. This led to the development of her mobile application, ParTee: The Golfer's Network. She has developed ParTee from the ground up, customizing each aspect of the application to the industry she had become so devoted to. After spending a year in research and development, ParTee will be releasing a full-featured version in fall of 2018.
Megan has also worked in media and marketing in fields ranging from her hometown arts non-profit (Sweet Pea Festival) to engineering.
Megan Coburn - Founder & CEO, ParTee Golf has been a guest on 2 episodes.
October 24th, 2018 | Season 4 | 20 mins 47 secs

aimee cho, callaway, entrepreneurship, footjoy, future of golf, gcsaa, golf and life, golf apparel, golf channel, golf podcast, golf with aimee, innovation, jay karen, kinona, michael breed, modgolf, modgolfpodcast, national golf day, ngcoa, pga show, rhett evans, startup, topgolf, wearegolf, women's golf day, womens fashion, womens golf, womens golf clothes

Well, that's a wrap for Season 4 of The ModGolf Podcast! Our passionate team of content creators are feverishly working on your next twelve episodes for Season 5, which launches on October 31. We heard some amazing stories from a diverse group of guests who discussed how technology, entertainment experiences, music, celebrity, hospitality and community building intersect to shape the future of golf.

August 29th, 2018 | Season 4 | 1 hr 57 secs

#growgolf, adaptive golfers, callaway, entrepreneurship, ezeegolf, footjoy, future of golf, gianna rojas, golf apparel, golf channel, innovation, jofit, kinona, las vegas golf, mizzen+main, modgolf, modgolfpodcast, p2 golf products, pga, pga show, range ball, reed exhibitions, startup, the modgolf podcast, topgolf, topgolf las vegas, womens fashion, womens golf, womens golf clothes

Our host Colin Weston travels to Las Vegas to reveal this year's best golf innovation and entrepreneurship stories at The PGA Fashion & Demo Experience.