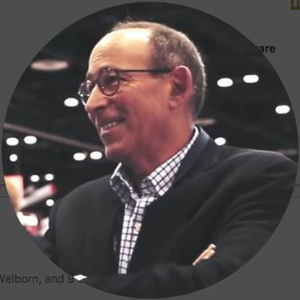 Mike Zisman - CEO, Golf Genius Software
Special guest
Mike Zisman is the CEO of Golf Genius Software, a company he founded in 2009 after a long career in information technology. Prior to founding Golf Genius, he was founder and CEO of Soft-Switch, Inc., CEO of Lotus Development Corp. and a senior executive at IBM. Soft-Switch, founded in 1979, was one of the very first companies to participate in the electronic mail industry, and Mike is regarded as a pioneer in the field of electronic mail.
Zisman serves on a number of for-profit and non-profit boards. He is a board member of the Kimmel Center for the Performing Arts, and he is a former director or trustee of Merion Golf Club, the University of Pennsylvania, Lehigh University, the Philadelphia Orchestra, the Board of Overseers of the Penn School of Engineering and Applied Sciences, and Main Line Health. He is also a director of a number of venture-backed technology companies.
Mike has a B.S. in Chemical Engineering from Lehigh University, an M.S. in Systems Engineering from the University of Pennsylvania and a Ph.D. in Decision Sciences from the Wharton School at Penn. Prior to founding Soft-Switch, Mike was a member of the faculty at M.I.T. Mike and his wife Linda Gamble have four children, ages 37 to 17; they and their younger daughter live in Wayne, PA. Mike and Linda are avid golfers and enjoy skiing.
Mike Zisman - CEO, Golf Genius Software has been a guest on 2 episodes.
April 1st, 2019 | Season 5 | 24 mins 56 secs

#growgolf, dogu taskiran, entrepreneurship, future of golf, gia bocra liwski, golf canada, golf channel, golf experiences for her, golf genius, golfboo, hype sports innovation, innovation, jofit, kenexit, latina golfers, laurence applebaum, lean startup, matthew pringle, modgolf, modgolfpodcast, new rules of golf, nextlinks, pga, stambol studios, startup, tagmarshal, tour edge golf, usga, we are golf

Host Colin Weston recaps the best from each of our twelve Season 5 guests, along with a preview of Season 6 which will premiere on April 9th.

November 25th, 2018 | Season 5 | 48 mins 52 secs

#growgolf, entrepreneurship, future of golf, golf channel, golf genius, innovation, michael zisman, mike zisman, modgolf, modgolfpodcast, pga, startup, steve mona, usga, we are golf

Passion, persistence and patience. With over 40 years of entrepreneurial experience and a Ph.D. in Decision Sciences, these are the "3 Ps" Michael Zisman tells aspiring entrepreneurs are crucial for sustained success. This episode we talk to the Founder and CEO of Golf Genius Software to learn the secret sauce that has enabled him to build several successful technology companies from the ground up.