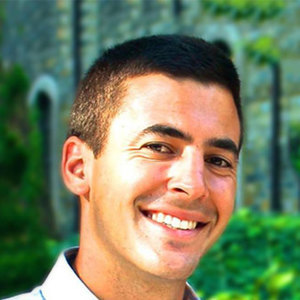 Peter Kratsios - Founder & CEO of GolfMatch
Special guest
Peter grew up a passionate golfer who played in High School and College before beginning his career in Digital Advertising. It was Peter's intimate knowledge of the digital landscape and deep understanding of the golf world, that led to the creating of GolfMatch. He knew there could be a better way to grow participation in golf by solving fundamental problems and leveraging the power of social media.
Peter Kratsios - Founder & CEO of GolfMatch has been a guest on 1 episode.
June 5th, 2017 | Season 1 | 36 mins 40 secs

#growgolf, future of golf, golf, golf disruption, golf innovation, golfmatch, lean startup, modgolf, modgolf podcast, peter kratsios, social network

GolfMatch has been referred to as "The ultimate social network for golfers where, like a dating app, users can find the best matches to play a round of golf with and then share their experiences with groups and friends". On this episode of the ModGolf Podcast, founder and CEO Peter Kratsios talks about his entrepreneurial journey from a "golf nut looking for more like-minded people to play with" to the creation, launch and continued growth of GolfMatch.