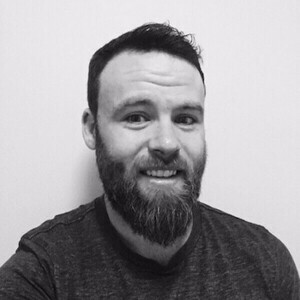 Steve Madden - Co-Founder of Swingtweaks
Special guest
Steve in originally from Ireland and now resides in Calgary Canada, where he is a two time golf tech company founder and 3 handicap player. Steve's latest golf venture is Swingtweaks, which is an app that lets you quickly, easily and affordably get instruction, tips and drills from qualified PGA Professionals whenever you need it.
Steve Madden - Co-Founder of Swingtweaks has been a guest on 1 episode.
April 24th, 2023 | Season 13 | 36 mins 51 secs

entrepreneurship, future of golf, golf business, golf canada, golf improvement, golf industry, innovation, modgolf, modgolf podcast, modgolfpodcast, pga of america, sport tech, swing tweaks, the pga show, usga

"After playing for the first time five years ago, I grinded away at the range over 60 times that winter in stall 107 just hitting balls till my hands bled. I was addicted. I made a decision a few years ago that I wanted to create a lifestyle, or a job where I could golf and do my own thing tech-wise." Swingtweaks Co-Founder Steve Madden joins us to share entrepreneurial lessons learned in the golf industry.