When The World Long Drive states "It Only Takes One", they are referring to the nature of their tension-fueled gameplay format. World Long Drive, or WLD doesn't require four days and 72 holes of competition to determine a winner. Within six minutes of competition and eight balls hit by each athlete, only the one drive hit the farthest decides who moves on and who goes home. This elegantly simple storyline often produces dramatic final shot outcomes as the clock counts down that are more like a March Madness basketball buzzer beater than an golf tournament. And that's exactly what Golf Channel and WLD are looking for.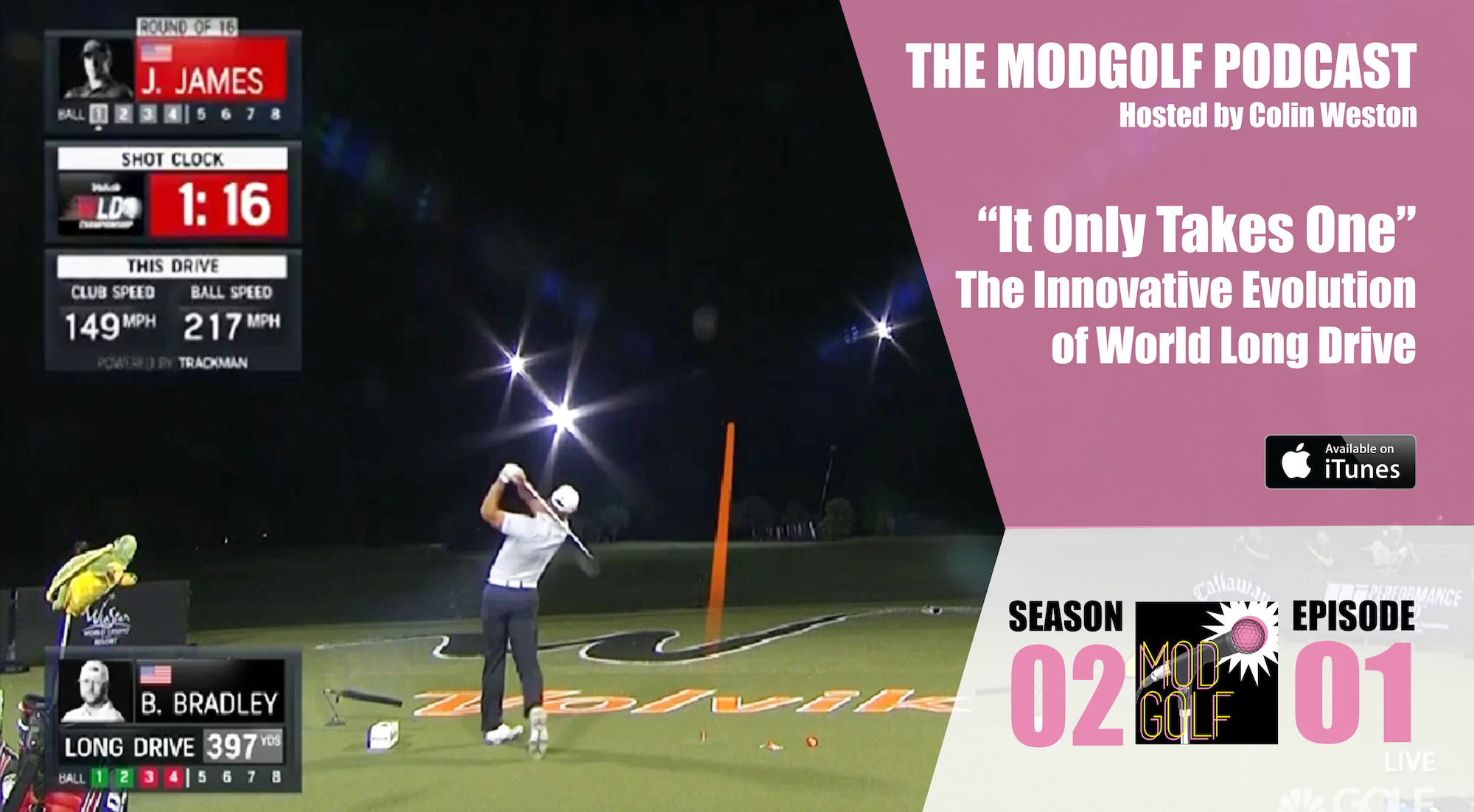 This YouTube video gives you a feel for the 2017 Volvik World Long Drive Championship experience:
https://www.youtube.com/watch?v=ukVfM8XaLMo
Additional Links to WLD and our episode guests:
World Long Drive http://www.worldlongdrive.com/
Twitter: https://twitter.com/WorldLongDrive @WorldLongDrive
Facebook: https://www.facebook.com/WorldLongDrive/
Instagram: @worldlongdrive
HISTORY OF THE WORLD LONG DRIVE
The World Long Drive Championships, known under its corporate sponsored title as the RE/MAX World Long Drive Championship, is an annual world championship in long drive golf driving, hosted since 1975. The Long Drivers of America (LDA) took the reins in 1995 and RE/MAX became the title sponsor the same year; it evolved out of the original National Long Drive Championship, ran by Golf Digest. It used to be contested at a specially made complex in Mesquite, Nevada which is 60 yards wide and 450 yards long. It requires a three-step qualifying process and step one generally requires a drive of over 330 yards.
The finalists of the competition can often hit the ball over 400 yards, over 100 yards longer than the average professional PGA golfer, although many of the drives are in the 360-400 yard range and some have won previous competitions with drives within this range and even less in earlier years of the competition. The most prolific winner is the Canadian Jason Zuback, who has won it five times, including 4 in a row from 1996 to 1999.
In 2017, Swede Sandra Carlborg won her record fifth World Long Drive title, defeating Heather Manfredda with a 320-yard drive at Winstar World Casino & Resort in Oklahoma. In 2013, the event was held at Las Vegas Motor Speedway for the first time.