Elisa Gaudet is the Founder of Women's Golf Day. "One Day - Women Golfing - Everywhere Around the World" is the clear call to action that is built on the Women's Golf Day goal to "Engage/Empower/Support". Elisa is also President of Executive Golf International, a boutique golf consulting firm.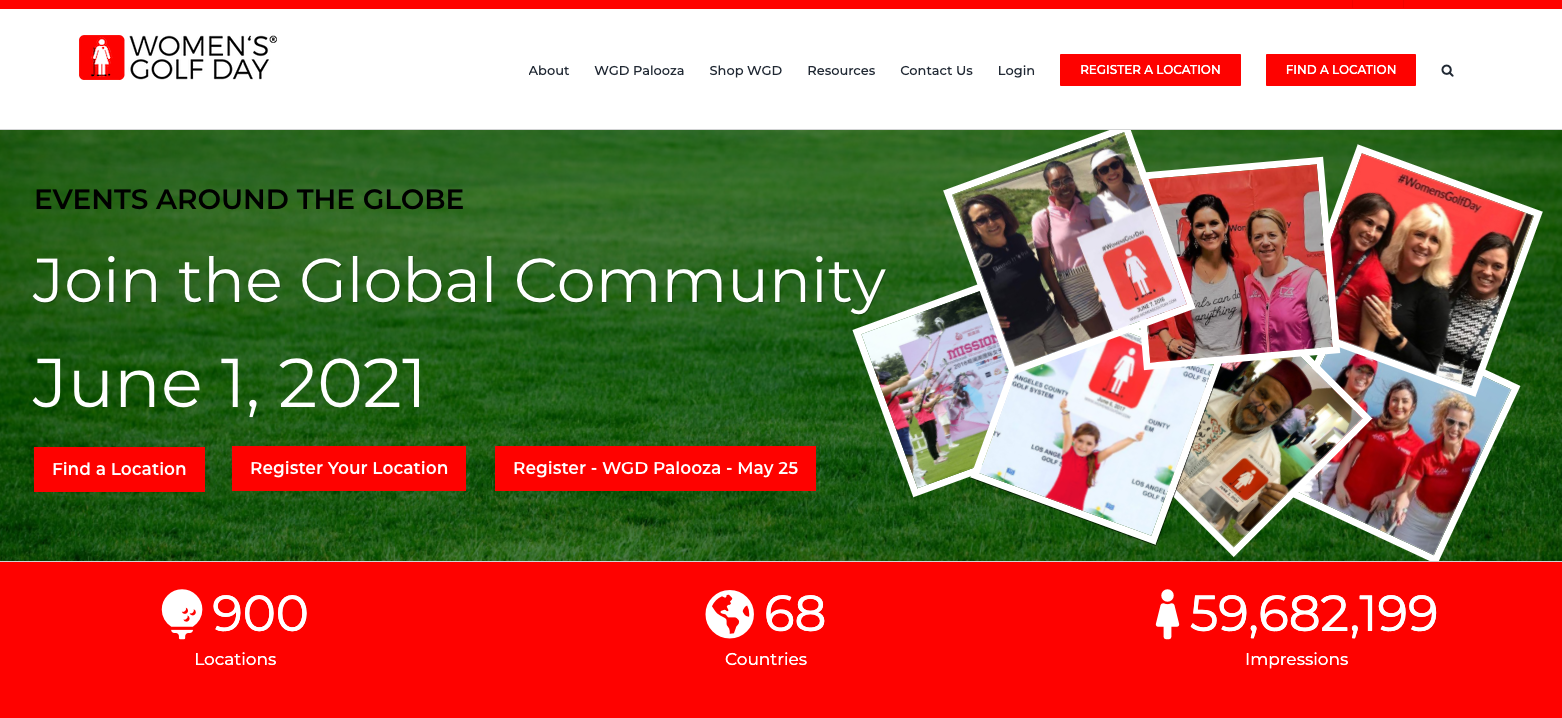 On this episode we discuss the Women's Golf Day movement and how in only five years has become a significant platform to help grow the game of golf. Topics include:
• Elisa's professional experience and insights that inspired her to create Women's Golf Day, including the creation of Executive Golf International https://execgolfintl.com/ and the writing of her "Two Good Rounds" book series https://twogoodrounds.com/
• The power of partnerships that have provided Women's Golf Day with the resources, relationships, influence and expertise needed to scale up this global event to over 900 locations in 68 countries with over 500,000 participants. Partners include:
• Building your tribe, starting with grass roots relationship building through their Country Ambassador Program volunteers, such as Dominika Antoniszczak (Poland), Lisa "Longball" Vlooswyk (Canada) and Lynn McCool (Ireland).
• The global economic influence and purchasing power of women and how golf has struggled to capture this massively lucrative demographic. We discuss the Golf Digest article "Is this golf's $35 billion opportunity?", based on a report titled "The Global Economic Value of Increased Female Participation in Golf" which concludes golf's global economy could be boosted by $35 billion if it converted more interested women into the game. http://www.golfdigest.com/story/is-this-golfs-dollar35-billion-opportunity
ABOUT WOMEN'S GOLF DAY:
From the US to Australia, South Africa to Switzerland, International Women's Golf Day (WGD) has grown in scope and size, increasing its global reach 68% in only its second year. Thousands of women from Silicon Valley to Wall Street to the Square Mile in London will converge in 68 countries at more than 900 locations for the one day event on Tuesday, June 1, 2021.
The 2017 event venues included public and private golf courses, driving ranges and retail outlets around the globe. All locations conducted a two-hour golf clinic or offer a nine-hole round of golf, and will culminate with a two- hour social affair where the expected 50,000+ participating women can network and socialize. WGD responded to the COVID pandemic with a virtual global event in 2020 and are excited to be back in venues around the world in 2021 for a safe and fun golf experience that both beginners and accomplished players will enjoy.
Women's Golf Day (WGD) is a global golf initiative launched in 2016 to introduce women of all ages to the game and encourage existing female golfers to "tee it up" in a fun and highly inclusive environment. The inaugural one day event was held June 7, 2016 at over 485 locations in 28 countries and went on for 24 hours straight around the globe. Women teed it up starting in Australia and ending in Hawaii, introducing thousands of new golfers to the sport while transcending language, culture, religion, and race to celebrate golf, women, and community. WGD is a collaborative effort by a dedicated team, golf management companies, retailers and organizations all working together worldwide to Engage, Empower and Support girls and women through golf.
To learn more about and to sign up for Women's Golf Day and its upcoming event on Tuesday June 1, 2021 visit www.womensgolfday.com, @womensgolfday, #WomensGolfDay