"When Ely Callaway created the Big Bertha and Karsten Solheim created the Ping irons, they went to work on a driver and an iron that had perimeter weighting. And when they got done, the club looked the way it did because that's the way perimeter weighting looked. It wasn't the other way around. They didn't worry about the fact that this Big Bertha was an oversized metal wood that looked like a snow shovel with no hosel and then the iron looked like something that an alien designed. They had something that was radically different, but they could back it up with performance and they didn't worry about the looks. The looks was secondary to performance. Match it up with a quote from Booker T Washington, which is to "Do a common thing in an uncommon way". So when you mix those two things together and that's where SQAIRZ came from." - Bob Winskowicz, Founder of SQAIRZ
______________________________________________
If you love golf, we have exclusive deals on golf gear and services that we use and support! We launched The ModGolf Pro Shop to offer you - our ModGolfers - 10-20% OFF exclusive discounts using promo code MODGOLF. We have curated a diverse selection of awesome brands like KINONA, deWiz Golf, ODIN Golf, Back2Basics Golf, Deuce and Project72Golf to help you play better and look great while doing it. CLICK TO SHOP AND SAVE.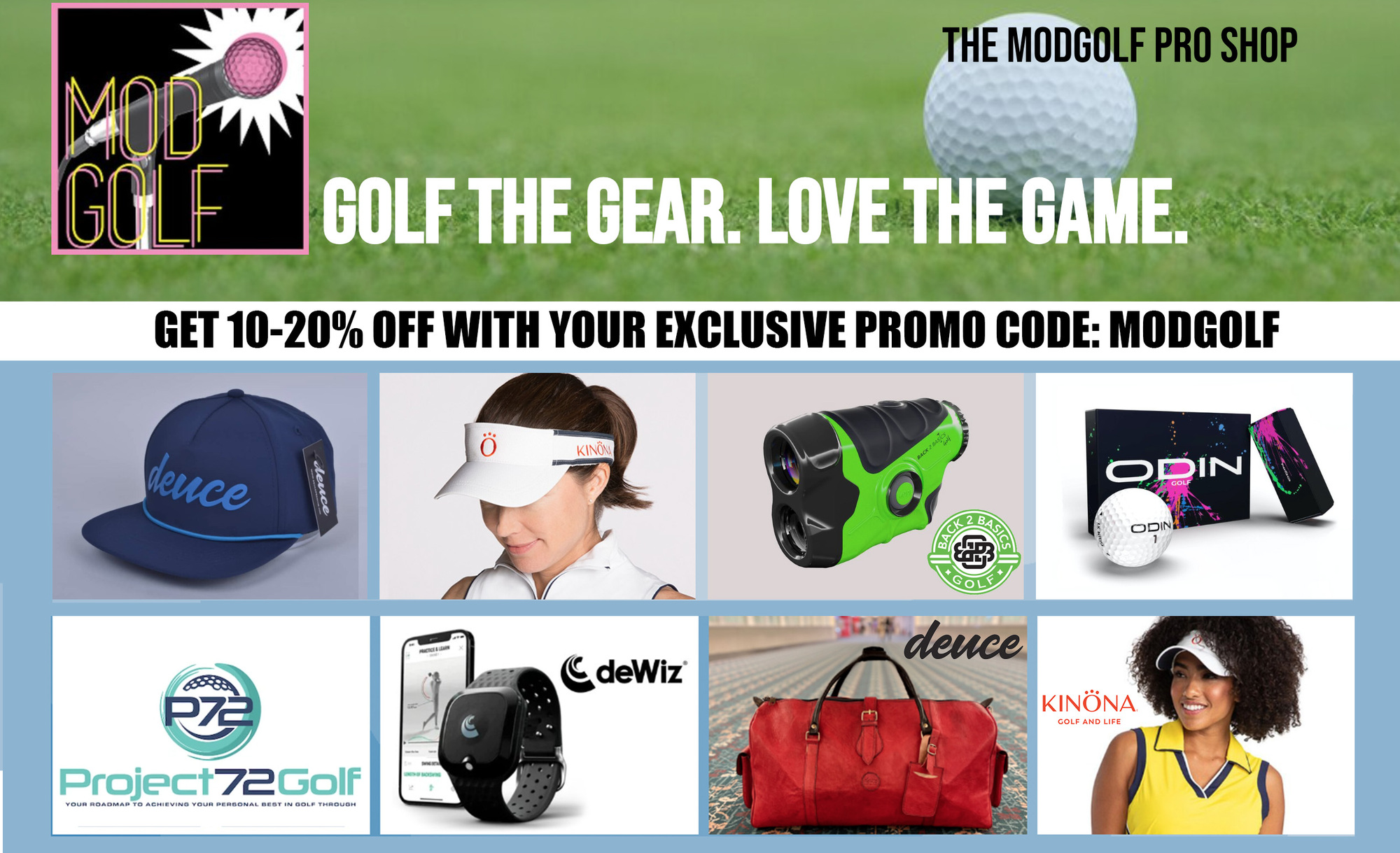 ______________________________________________
"A gentlemen I once worked for called me up and said "Bob I want you to work with me in the golf industry". He invited me to attend The PGA Show in 1995 and once I walked in it was like entering golf heaven. I was overwhelmed. I left there and said to him " I don't care what you pay me - I'm in! I want to work for you!". From that day on I never looked back."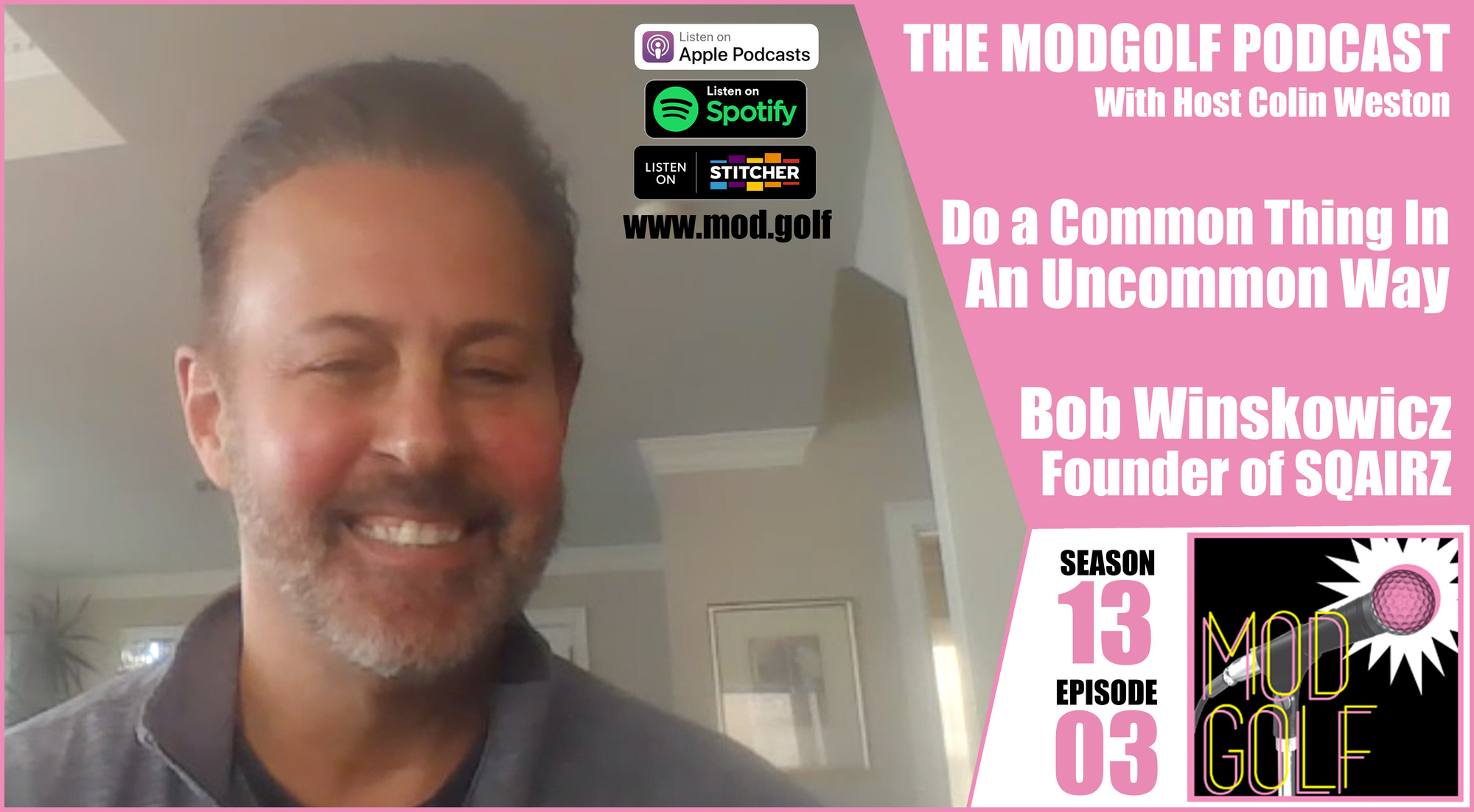 Episode Chapters
[02:18] Bob shares being introduced to the game and his first golf experience.
[04:50] Colin asks Bob "what was the WORST job you ever had and what positives did you take away from it?"
[06:35] Bob's early professional work expience in the consumer goods sector and how that set the stage for a career shift into the golf industry.
[10:40] Bob tells the story of joining The Arnold Palmer Golf Company and the impact that "The King" had on his entrepreneurial endeavours.
[15:30] We learn about how outside influences like the creation of the Callaway Big Bertha driver shaped Bob's design philosophy for SQAIRZ.
[21:30] Bob tells us the exciting news about the next sport outside of golf that SQAIRZ is entering the high-performance shoe market.
[30:30] Bob shares his approach to empowering his team to embrace a culture of continuous learning, experimentation and innovation.
Click on the image below to watch our extended conversation with Bob on our Youtube Channel!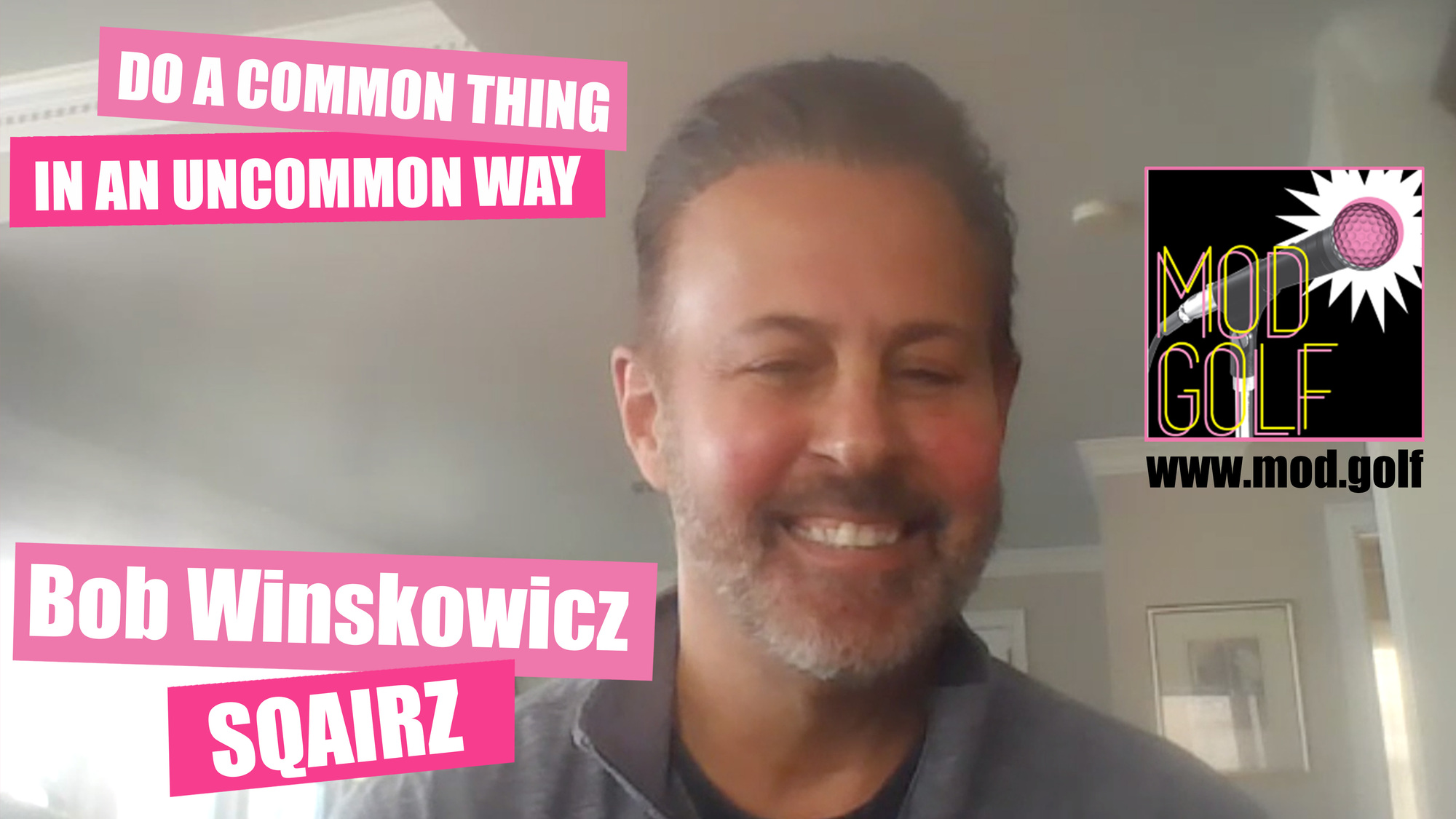 "I have the privledge of being around Arnold Palmer and one time I presented a new set of irons we were ready to launch and The King said to me "what is in it for the consumer?" I stumbled because I focused on the look of the clubs. We lost sight of how they benefited the golfer. So once I launched a shoe company I always asked the question "What's in it for the consumer?"
You can also connect with Bob on his bio page, along with checking out the SQAIRZ website.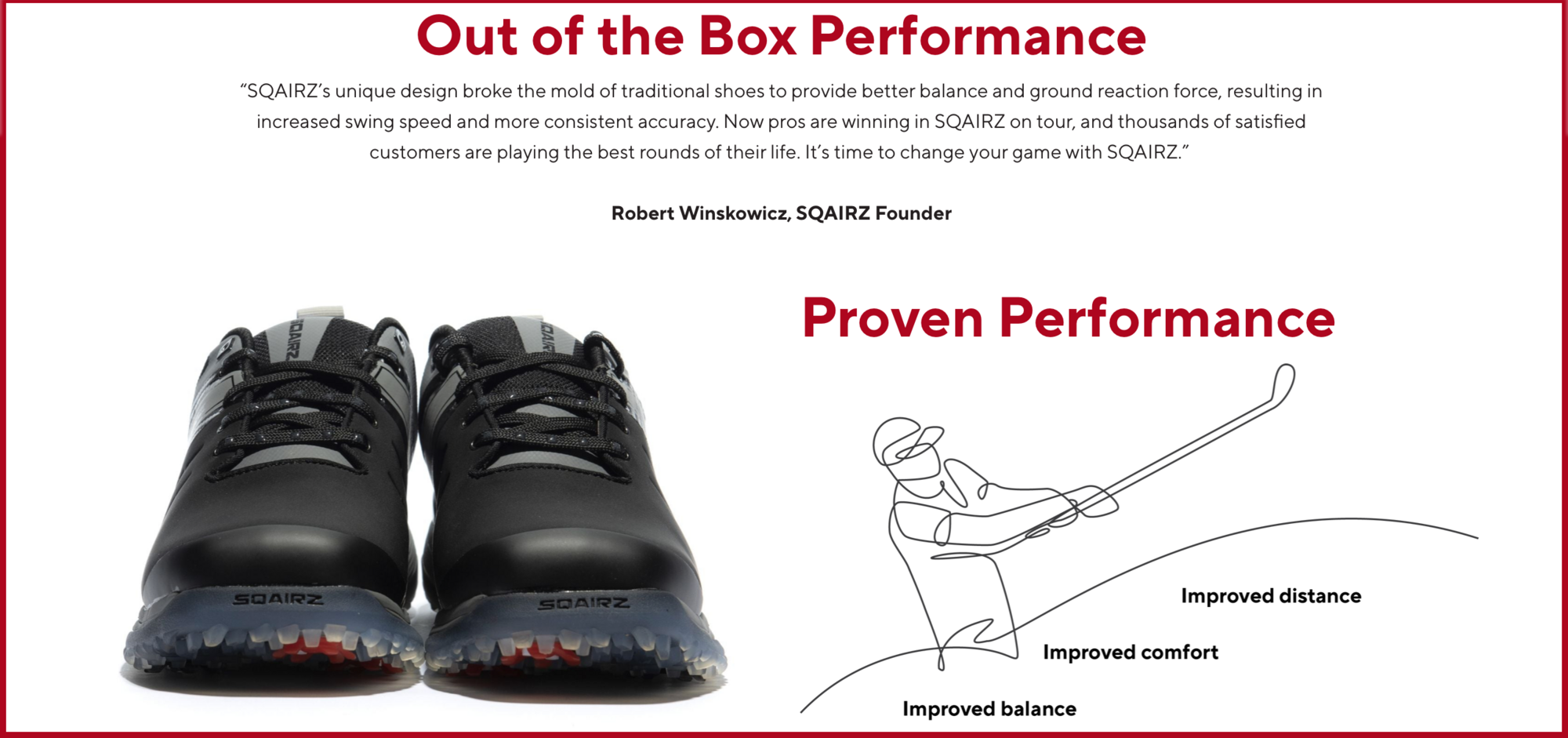 ______________________________________________
After testing the deWiz biofeedback swing analysis product we were so impressed with the results that we invited them to offer you an exclusive 10% OFF your purchase using promo code MODGOLF! CLICK TO SAVE on deWiz to see (and feel) lasting results in your swing tempo, length and path improvement.