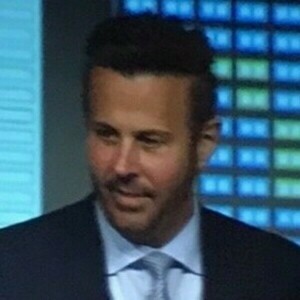 Bob Winskowicz - Founder of SQAIRZ
Special guest
Founder of SQAIRZ, a golf shoe to help you play better golf. 3x Startup Founder; Senior VP of Arnold Palmer Golf Company
Bob is an accomplished business executive with vast experience that spans from start-ups to Fortune 500 companies in the consumer goods, high technology, and golf industries. The pinnacle of his career in the golf industry was his role as Senior Vice President of Sales and Marketing for Arnold Palmer Golf Company. He also held an executive leadership position at MacGregor Golf.
Bob frequently collaborated with Arnold Palmer discussing game improvement technologies, product design and testing. He has authored or co-authored over twenty patents and is a graduate of Husson University with a BS Degree in Business Administration, Marketing. Bob is active in giving back to the community with his involvement in the local Big Brother program and Samaritan's Purse Operation Christmas Child.
Bob Winskowicz - Founder of SQAIRZ has been a guest on 2 episodes.
May 16th, 2023 | Season 13 | 20 mins 18 secs

entrepreneurship, golf business, golf industry, innovation, modgolf, modgolf podcast, sport tech

If you didn't get the chance to listen to all of our twelve Season 13 episodes, this bonus show gives you a recap of the great conversations I had with some of the golf industry's top influencers, innovators and entrepreneurs. Hopefully this will inspire you to listen to a couple of the episodes listed below. Enjoy!

December 16th, 2022 | Season 13 | 36 mins 28 secs

arnold palmer, baseball shoes, bob winskowicz, entrepreneurship, future of golf, golf business, golf industry, golf shoes, innovation, modgolf, modgolf podcast, modgolfpodcast, pga of america, sport tech, sqairz, the pga show, usga

Working for Arnold Palmer and having "The King" in your mentorship corner is one of many positive experiences that Bob Winskowicz - Founder of SQAIRZ - has as part of his secret sauce. Host Colin Weston learns about the influences that helped shape Bob's world view to become the entrepreneur and business leader that he is today.