Clemmie Perry started playing golf in 2013 and is turning her passion into a national movement to make a difference in the lives of women & girls through the sport of golf. In 2014, she started Women of Color Golf (WOCG), and Girls On the Green Tee (GOTG-T), which are programs designed to increase and facilitate minority participation in the sport of golf for women and girls. In four short years, they have introduced over 350 minority women & girls to the basic fundamentals of golf in the Tampa and St. Petersburg, Florida Bay area & Washington, D.C.

______________________________________________
If you love golf, we have exclusive deals on golf gear and services that we use and support! We launched The ModGolf Pro Shop to offer you - our ModGolfers - 10-20% OFF exclusive discounts using promo code MODGOLF. We have curated a diverse selection of awesome brands like KINONA, deWiz Golf, ODIN Golf, Back2Basics Golf, Deuce and Project72Golf to help you play better and look great while doing it. CLICK TO SHOP AND SAVE.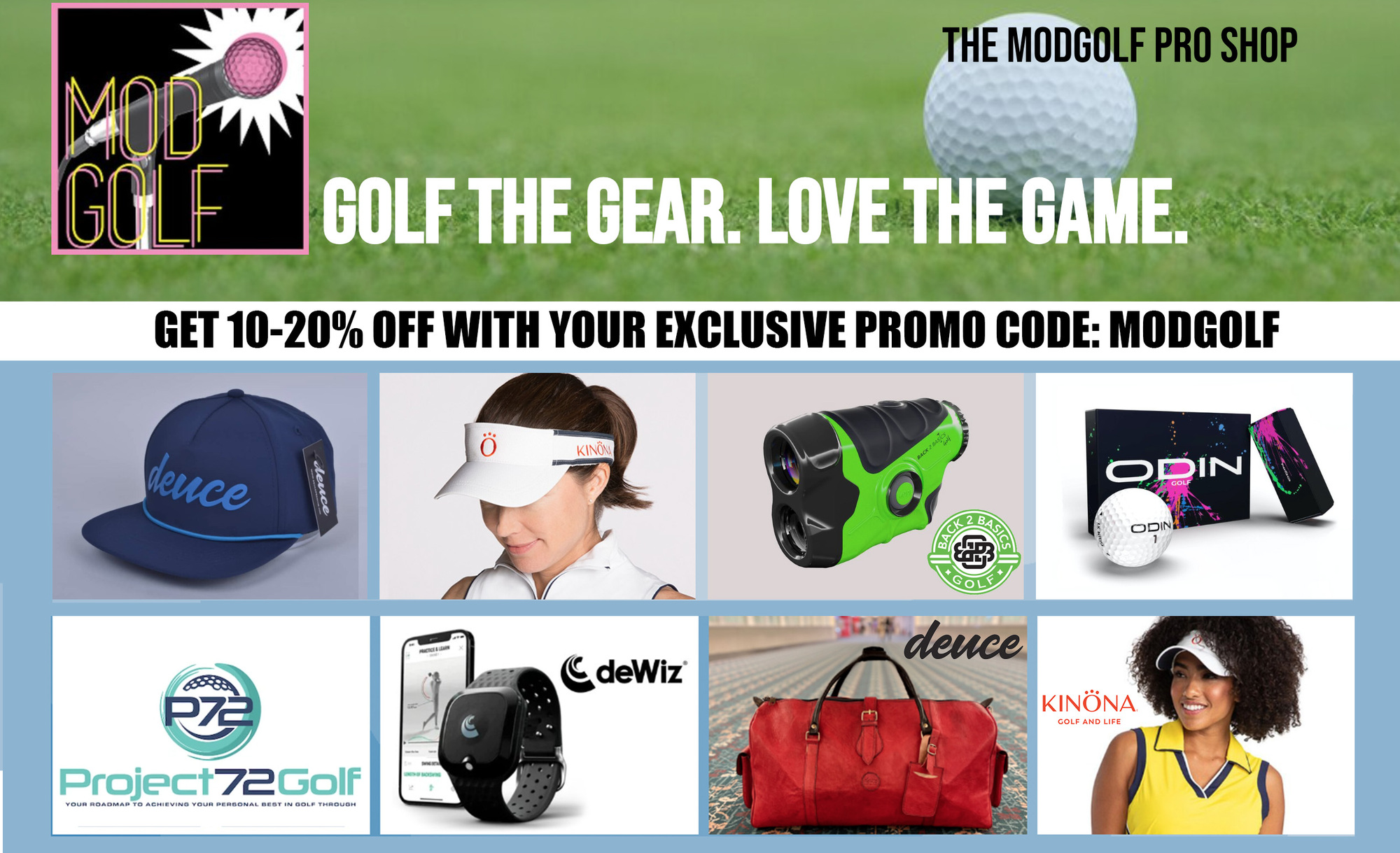 ______________________________________________
The mission of these programs is to encourage and promote individuals to learn the benefits of golf, provide organized golf clinics, participate in recreational golf activities, fitness workshops and mentoring opportunities.
The mentoring program, Girls on the Green Tee (GOTG-T), is designed for girls ages 10 -17, answering the ever present need for strong, accomplished, and resilient female role-models. WOCG & GOTG -T seeks to create a spark of interest and inspiration in the game of golf. This inspiration is then turned into action by connecting the women and girls to our golf community through golf instruction, activities and events.
The Women of Color Golf (WOCG) and Girls on the Green Tee (GOTG-T) programs have grown into a national recognized, community-based program, with recent recognition by former President Barack Obama, as a U.S. White House Champion of Change for After School Extra Curricula Enrichment for Marginalized Girls.
WOCG has been featured in Forbes, Ebony, Black Enterprise, Golf for Her, Professional Golf Association (PGA) magazine, the African American Golfer's Digest and several local Tampa Bay TV and radio broadcasts.
To learn more about Women Of Color Golf, go to their website http://womenofcolorgolf.org/ and social media feeds:
Twitter: @Womenofcolorglf
Facebook: @womenofcolorgolf
Instagram: womenofcolorgolf
YouTube: Making a Difference: Women of Color Golf
______________________________________________
After testing the deWiz biofeedback swing analysis product we were so impressed with the results that we invited them to offer you an exclusive 10% OFF your purchase using promo code MODGOLF! CLICK TO SAVE on deWiz to see (and feel) lasting results in your swing tempo, length and path improvement.