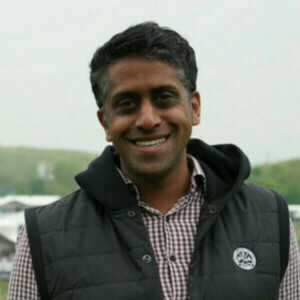 Arjun Chowdri - Chief Innovation & Administrative Officer at The PGA of America
Special guest
Arjun is an experienced Chief Innovation & Administrative Officer with a demonstrated history of working in the sports, CPG and trade association industries. Skilled in Corporate Strategy, International Development, Growth Management, Sponsorships, Technology and Brand Marketing. He is a strong management professional with a MBA focused in Marketing from University of Oregon and BA from the University of Chicago.
Arjun currently hold two leadership roles at The PGA of America: Chief Administrative Officer (CAO) and Chief Innovation Officer
CAO - Steward the development and execution of long-range strategic plans and objectives. This includes overseeing the coordination of resources and activities regarding mission, vision, and strategy and ensure that employees and other stakeholders are working toward common goals. Additionally, this role tracks progress against intended outcomes and work with the team to adjust the organization's direction in response to changing environment.
CIO - Responsible for fostering a culture of innovation and identifying and executing against growth areas to elevate the profession and industry. This includes leading international expansion; technology; guiding the development of new initiatives and services; ; the development of best practices and research platforms; encouraging and nurturing entrepreneurship both internally and externally; and directing PGA investments and funding.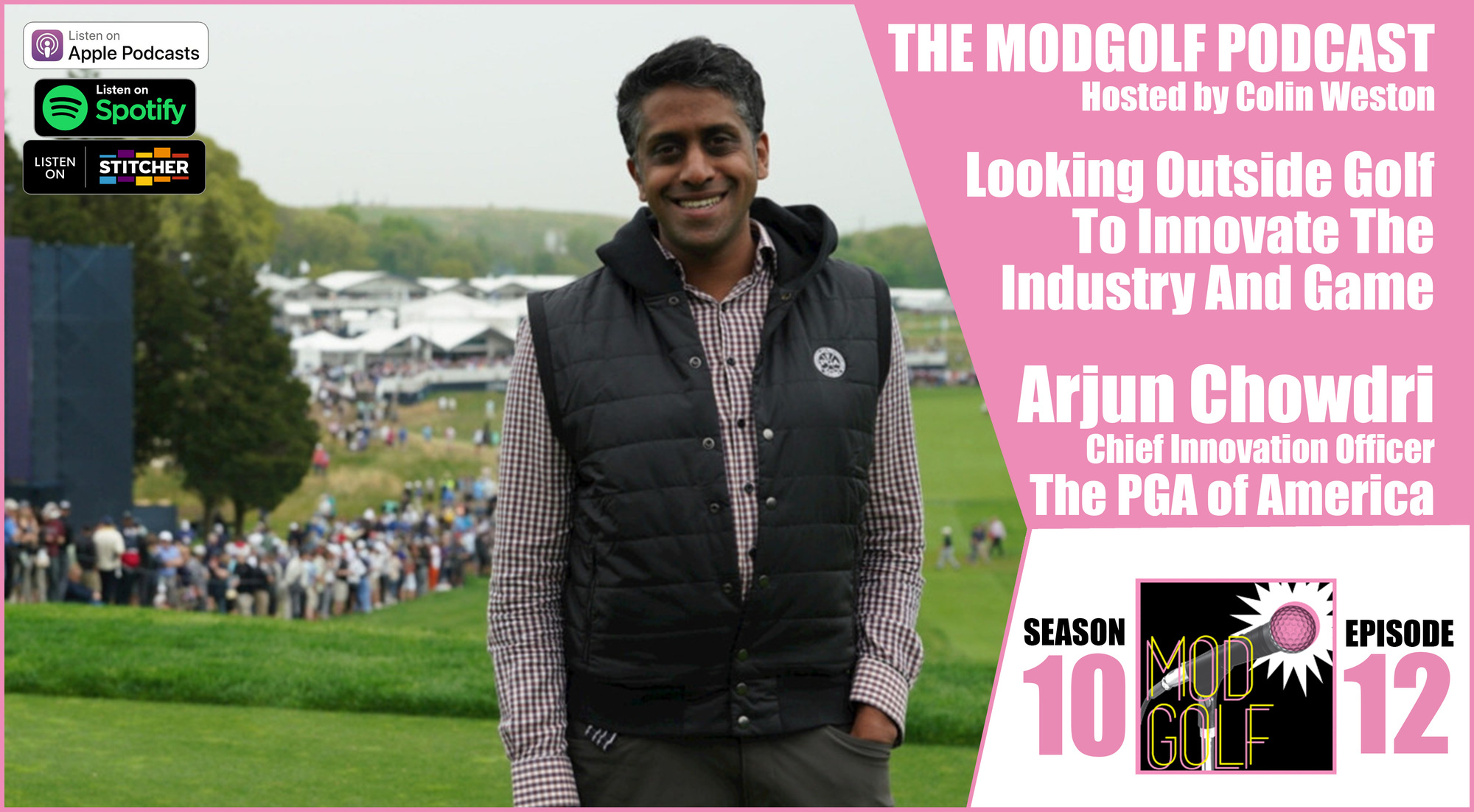 Arjun Chowdri - Chief Innovation & Administrative Officer at The PGA of America has been a guest on 2 episodes.
December 13th, 2021 | Season 10 | 21 mins 23 secs

agustin piza, arjun chowdri, bryan crawford, chris noble, dr. greta anderson, full swing simulators, golf business, golf canada, golf podcast, golfballs.com, golfhers, jeehae lee, kelly hunt, lisa o'hurley, lohla sport, marc simon, matt fisher, modgolf, modgolf podcast, mr. short game, nextgengolf, pga of america, pga show, rbc canadian open, ron powers, southworth development, swing suite, tom cox, topgolf

That's a wrap for Season 10 of The ModGolf Podcast! Our team is currently working on your next twelve episodes for Season 11, which launches early January 2022. We heard some amazing stories from a diverse group of guests who discussed how inclusion, technology, entertainment, music, celebrity, hospitality and community building intersect to shape the future of golf.

November 19th, 2021 | Season 10 | 32 mins 55 secs

arjun chowdri, golf business, golf entrepreneurship, golf innovation, golf podcast, modgolf, modgolf podcast, pga of america

"There are a lot of technologies, services and innovations in other sectors that can really help the golf industry. So we're out there, knocking on their doors and saying, "think about us, there is a business to be had and we're going to help you break down some of the walls of complexity." Arjun Chowdri, Chief Innovation Officer with The PGA of America joins us to share how outside influences like professional cricket, retail, education and hospitality help shape the future of the golf industry.