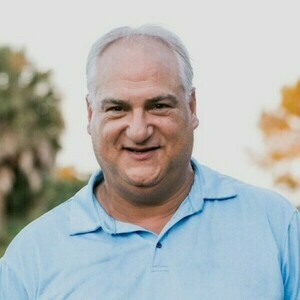 Brett Jaffee - Co-Founder of Caddy Time
Special guest
Brett Jaffee has been a lifelong golfer and entrepreneur. A graduate of Florida State University in 1988, Brett's career took off in Orlando working for Electronic Selection Systems. With Electronic Selection Systems, later AlignMark, Brett travelled around the country and Canada working with the Fortune 1000 creating and deploying selection and development processes.
After AlignMark, Brett began leading start up organizations and Co-founded the production company, Blue Dolphin Films. Blue Dolphin films would go on to develop many local and national projects including the internationally award winning short film, "Stuck". Starring Ken Howard and Wendie Malick. In 1992 he co-founded the McJAFF Invitational golf tournament. Now in it's 30th year and the subject of the 2021 Documentary, "McJAFF: Golf's Unknown Major".
Brett would also co-found and manage The Orlando Film Festival from 2003 – 2011.
Brett has made a career of thinking outside the box and, with David Rider, conceived and founded Caddy Time in 2020. Brett and his wife Deborah live In Orlando and have a blended family of 6 children.
Brett Jaffee - Co-Founder of Caddy Time has been a guest on 2 episodes.
November 4th, 2022 | Season 12 | 19 mins 56 secs

black business, black-owned business, caddy time, carry golf investments, deuce, deuce premium, dewiz, digital golf collective, entrepreneurship, future of golf, golf business, golf industry, innovation, inrange golf, linksdao, lpga, modgolf, modgolf podcast, modgolfpodcast, odin golf, operation 36, pga of america, the golf sanctuary, the pga show, ty delavallade, usga, xonic golf

That's a wrap for Season 12 of The ModGolf Podcast! Our team is currently working on your next twelve episodes for Season 13, which launches early December 2022. We heard some amazing stories from a diverse group of guests who discussed how inclusion, technology, entertainment, music, celebrity, hospitality and community building intersect to shape the future of golf.

September 26th, 2022 | Season 12 | 32 mins 42 secs

#makegolfyourthing, brett jaffee, caddy time, entrepreneurship, future of golf, golf business, golf industry, golf podcast, innovation, make golf your thing, modgolf, modgolf podcast, modgolfpodcast, pga of america, pga of canada, sport innovation, usga

"Sometimes golfers need a competitive caddy, but also for senior play, junior play, woman's play. Caddies are a terrific bridge to the golf facility." Caddy Time Co-Founder Brett Jaffee joins us to share how a lifetime in entrepreneurship led to the successful creation of their startup.