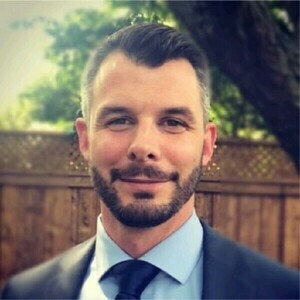 Bryan Crawford - RBC Canadian Open Tournament Director with Golf Canada
Special guest
Bryan is a highly driven and collaborative team leader with impeccable business acumen in the world of sport that includes:
• extensive experience managing multi-million dollar event budgets for national sport federations as well as full scope hosting responsibilities
• Talent for leading organizational change and restructuring to deliver excellence
• uniting cross-functional teams and empowering volunteers to build consensus and achieve organizational goals
Bryan is an articulate communicator and negotiator with a career-long record of working effectively through committees, boards and a wide range of stakeholders. He's a proven leader in the not-for-profit sector with an extensive understanding of the Canadian sport system.
Bryan Crawford - RBC Canadian Open Tournament Director with Golf Canada has been a guest on 2 episodes.
December 13th, 2021 | Season 10 | 21 mins 23 secs

agustin piza, arjun chowdri, bryan crawford, chris noble, dr. greta anderson, full swing simulators, golf business, golf canada, golf podcast, golfballs.com, golfhers, jeehae lee, kelly hunt, lisa o'hurley, lohla sport, marc simon, matt fisher, modgolf, modgolf podcast, mr. short game, nextgengolf, pga of america, pga show, rbc canadian open, ron powers, southworth development, swing suite, tom cox, topgolf

That's a wrap for Season 10 of The ModGolf Podcast! Our team is currently working on your next twelve episodes for Season 11, which launches early January 2022. We heard some amazing stories from a diverse group of guests who discussed how inclusion, technology, entertainment, music, celebrity, hospitality and community building intersect to shape the future of golf.

August 24th, 2021 | Season 10 | 35 mins 36 secs

bryan crawford, diversity and inclusion, future of golf, golf, golf canada, golf channel, grow the game, innovation, modgolf, modgolfpodcast, pga tour, rbc canadian open

"Our willingness to look at what other organizations and golf tournaments were responding allowed us to apply that to our COVID experience. Now we have a template that we unfortunately had to put on the shelf for the last couple of years but that's created a whole other opportunity for new innovation." RBC Canadian Open Tournament Director Bryan Crawford joins us to share how his experience as pro football player and team builder in multiple sport businesses has informed his ability to create world-class golf events during both prosperous and difficult times.