Dale Merritt - CEO of Golfpay
Special guest
Dale is a serial entrepreneur that loves to find opportunity in some of the most competitive but lucrative industries. Having sold seven companies over the last 25 years, he's seen his share of success, with his latest venture Golfpay disrupting the golf industry by creating frictionless customer experiences for recreational golfers and course operators. Golfpay allows their 600,000 golfers to reserve ,invite, pay and check in from a smart phone.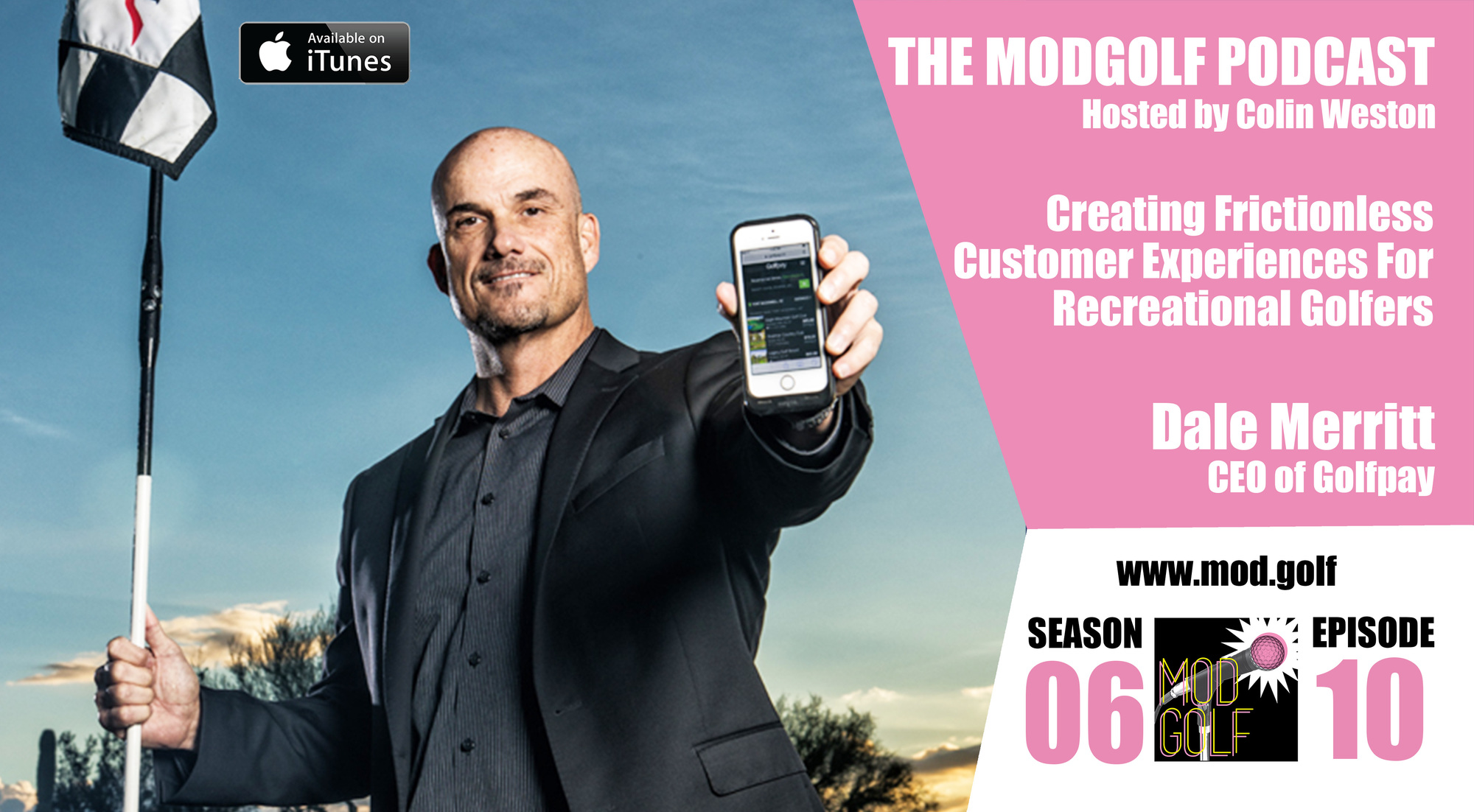 Dale Merritt - CEO of Golfpay has been a guest on 2 episodes.
October 31st, 2019 | Season 6 | 18 mins 17 secs

#growgolf, adam heieck, azucena maldonado, blue ocean strategy, buffalo agency, buffalo.agency, dale merrit, entrepreneurship, future of golf, gina rizzi, golf canada, golf channel, golf genius, golfpay, innovation, kevin thistle, latina golfers, lean startup, modgolf, modgolfpodcast, pga, pga of canada, radius sports group, renee mauborgne, reviver sport entertainment, rich katz, startup, tee it forward, usga, we are golf, youth on course

Host Colin Weston recaps the best from each of our ten Season 6 guests, along with a preview of Season 7 which will premiere early January 2020.

September 3rd, 2019 | Season 6 | 33 mins 57 secs

#growgolf, dale merritt, entrepreneurship, future of golf, golf channel, golfpay, innovation, modgolf, modgolf podcast, ngcoa, pga, usga, we are golf

"I focus on the behaviours of the modern consumer. It's a fascinating topic to me. How, and why golf is so far behind embracing the customer experience, how it is affecting the golf business, and how it can be solved." On our final episode of Season 6, Colin speaks with entrepreneur and Golfpay CEO Dale Merritt about harnessing the power of artificial intelligence, machine learning and experience design to create a frictionless mobile golf round check-in platform that removes pain points and frustration for both recreational golfers and the course operators.