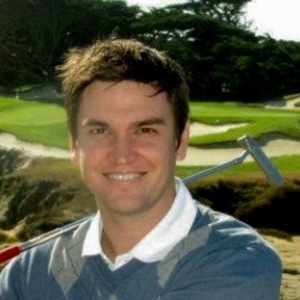 Darren Dummit - Co-Founder & CEO, Golfstream Inc.
Special guest
Darren is a sports and golf industry expert, 5-handicap, member of Los Angeles Country Club (home of the 2023 US Open). Prior to co-founding Golfstream he was an attorney specializing in golf course management, litigation and consultancy (lead California counsel for the American Golf Corporation for 7 years), in addition to heading the employment law division of Dummit, Buchholz & Trapp. Darren attended the University of Texas at Austin, where he was the lead columnist for The Daily Texan Sports Page, and obtained a law degree from Vanderbilt University Law School, where he became a published author in the Vanderbilt Sports and Entertainment Legal Journal.
Darren Dummit - Co-Founder & CEO, Golfstream Inc. has been a guest on 1 episode.
May 23rd, 2017 | Season 1 | 38 mins 3 secs

#growgolf, ar, augmented reality, darren dummit, golf, golf disruption, golf innovation, golfstream, lasers, lean startup, modgolf, modgolfpodcast, msop, virtual reality, vr

On this episode of the ModGolf Podcast, CEO and co-founder Darren Dummit explains how GolfStream takes the best elements of golf, then inspired a bunch of coders, user experience designers and rocket scientists to create an engaging indoor entertainment platform that appeals to a younger audience.