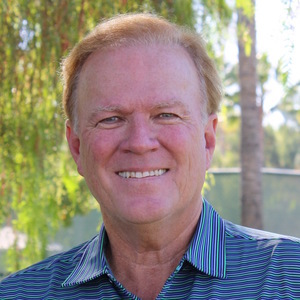 Dean Reinmuth - The Dean of Golf / Swing Coach
Special guest
Dean's golf career spans back more than 40 years from his first job working at Naperville Country Club in Illinois. Starting out as a caddie, Dean worked his way up through the ranks by serving as a groundskeeper, working in the bag room and then in the pro shop. Soon after, Dean became a 1st assistant professional at Midlothian Country Club.
These various positions enabled Dean to learn all aspects of the business of golf while fine-tuning his playing skills. He credits these experiences with setting the groundwork for what has evolved into a very successful golf academy.
As he continues to share his vast knowledge of golf with others, Dean Reinmuth shows no signs of slowing down. His peers will attest to the fact that he maintains an extremely dedicated work ethic and shares the same enthusiasm for this sport today as he did forty years ago.
Dean Reinmuth - The Dean of Golf / Swing Coach has been a guest on 2 episodes.
May 15th, 2018 | Season 3 | 21 mins 20 secs

#growgolf, arccos golf, blue ocean strategy, chef's cut real jerky, entrepreneurship, future of golf, golf 20/20, golflogix, innovation, lean startup, modgolf, modgolfpodcast, pga, pga of america, pga reach, startup, top golf media, topgolf, ugull pay, we are golf, womens golf day

Host Colin Weston recaps the best from each of our twelve Season 3 guests, along with a preview of Season 4 which will premiere on May 29.

February 9th, 2018 | Season 3 | 35 mins 53 secs

#growgolf, crossing the chasm, dean reinmuth, entrepreneurship, future of golf, golf, golf channel, golf disruption, golf innovation, modgolf, modgolfpodcast, startup, swing coach

This week host Colin Weston speaks with one of golf's innovation pioneers, Dean Reinmuth. Spanning more than four decades, Dean's entrepreneurial career covers the entire industry spectrum from product design and teaching videos to becoming a media personality on Golf Channel. Dean shares inspirational stories that showcase his unrelenting curiosity, tenacity and passion that drive him to keep innovating and experimenting to help grow the game he loves.