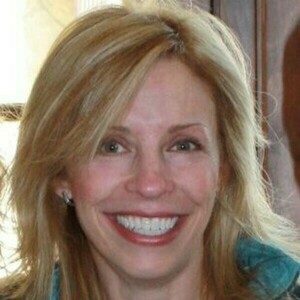 Deborah Smith - Adaptive Athlete and Prosthetic Resources Consultant
Special guest
Deborah Smith - Adaptive Athlete and Prosthetic Resources Consultant has been a guest on 2 episodes.
April 30th, 2022 | Season 11 | 22 mins 10 secs

#makegolfyourthing, british columbia golf, entrepreneurship, future of golf, golf business, golf canada, golf genius software, golf industry, innovation, make golf your thing, modgolf, modgolf podcast, modgolfpodcast, pga of america, the pga show, usga

That's a wrap for Season 11 of The ModGolf Podcast! Our team is currently working on your next twelve episodes for Season 12, which launches early June 2022. We heard some amazing stories from a diverse group of guests who discussed how inclusion, technology, entertainment, music, celebrity, hospitality and community building intersect to shape the future of golf.

January 6th, 2022 | Season 11 | 44 mins 50 secs

adaptive golf, deborah smith, dr. greta anderson, golf business, golf canada, golf podcast, limb difference, modgolf, modgolf podcast, paragolf, pga of america, psyonic

"I talk to people with limb difference almost daily and hear their stories. I have a clear understanding of the empowerment that Adaptive Sports can bring to people with disabilities. For me, getting back into golf after a three decade sabbatical, it's such a joy." We open Season 11 with guest host Dr. Greta Anderson sitting down with entrepreneur, three time cancer survivor and adaptive athlete Deborah Smith to hear her story of resilience, hope and gratitude.