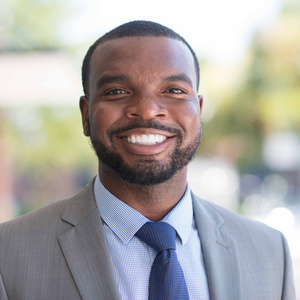 Jared Williams - Managing Director of the Golf USA Tee Time Coalition
Special guest
Working on behalf of the Golf USA Tee Time Coalition, a partnership between the PGA of America and the National Golf Course Owners Association (NGCOA), Jared ensures golf course owners and operators have access to information and educational resources on matters involving online tee time distribution.
Before joining the Coalition, Williams worked in compliance and legislative affairs for college athletics. He is a former college golfer who has a law degree and experience working in the golf industry. His golf industry experience includes completing a PGA Professional Golf Management (PGM) internship at TPC Sawgrass, working with Tee Sheet Software and Point of Sale Systems in the Golf Shop at TPC Louisiana, working in the legal department of the LPGA, and working for the American Junior Golf Association.
Jared is also an active advisor on WE ARE GOLF's Millennial Task Force.
Jared Williams - Managing Director of the Golf USA Tee Time Coalition has been a guest on 1 episode.
November 16th, 2018 | Season 5 | 41 mins 1 sec

#growgolf, entrepreneurship, future of golf, golf channel, innovation, jared williams, jay karen, kris hart, millennial task force, modgolf, modgolfpodcast, ncgoa, pga, startup, steve mona, usga, we are golf

This week Colin speaks with Jared Williams, Director of Advocacy with The National Golf Course Owner's Association. We explore the history of online tee time booking and how the early negative impact on golf course revenues led to Jared's role overseeing "The Consumer Reports for Course Owners" to ensure a fair marketplace. We also dig deep into how golf is looking outside the game to create experiences that resonate with a younger, more diverse audience.