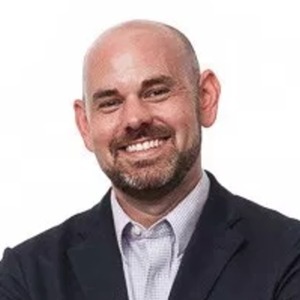 Jay Karen - CEO, The National Golf Course Owners Association
Special guest
Jay Karen is the CEO of National Golf Course Owners Association, where he leads the golf industry's trade association and initiatives to support the success of the golf course business. Prior to his appointment at NGCOA, Jay was CEO of Select Registry, a portfolio of over 300 premier boutique hotels, inns and B&Bs. For seven years before that, Jay was President and CEO of the Professional Association of Innkeepers International, the leading trade association representing owners of small, independent lodging businesses.
Jay was also with the NGCOA for ten years early in his career, having served the association in several roles. Jay holds a Master of Arts degree in American History from the College of Charleston and is a Certified Association Executive (CAE) by the American Society of Association Executives. Jay has recently served on the board of directors of the United States Travel Association and the College of Charleston's Hospitality and Tourism Management degree program. In his role at NGCOA, he serves on the boards of the industry-wide advocacy coalition, We Are Golf, and the golf industry's player development initiative, Golf 20/20.
On a personal note, Jay has been married for 15 years to an amazing woman, who is an independent college counselor, and has two children: a 9-year old daughter and 6-year old son. His primary interests include spending as much time with his family as possible (priorities), playing golf (since the age of 8), amateur photography (who isn't these days?), social media (he keeps Facebook in business), contemplating the meaning of life (doesn't everyone?), swinging a 53-pound kettlebell as often as he can (you should too), and eating foods that are really bad for him (one foot on the gas, one foot on the brake).
Jay Karen - CEO, The National Golf Course Owners Association has been a guest on 2 episodes.
October 24th, 2018 | Season 4 | 20 mins 47 secs

aimee cho, callaway, entrepreneurship, footjoy, future of golf, gcsaa, golf and life, golf apparel, golf channel, golf podcast, golf with aimee, innovation, jay karen, kinona, michael breed, modgolf, modgolfpodcast, national golf day, ngcoa, pga show, rhett evans, startup, topgolf, wearegolf, women's golf day, womens fashion, womens golf, womens golf clothes

Well, that's a wrap for Season 4 of The ModGolf Podcast! Our passionate team of content creators are feverishly working on your next twelve episodes for Season 5, which launches on October 31. We heard some amazing stories from a diverse group of guests who discussed how technology, entertainment experiences, music, celebrity, hospitality and community building intersect to shape the future of golf.

June 26th, 2018 | Season 4 | 45 mins 43 secs

#growgolf, entrepreneurship, future of golf, gcsaa, innovation, jay karen, lean startup, modgolf, modgolfpodcast, national golf course owners association, ngcoa, startup, topgolf, we are golf

"Our job at The NGCOA is to stoke the fires of interest that encourage golf course operators to be progressive and try new things". This week we sit down with National Golf Course Owners Association CEO Jay Karen to learn how his organization proactively supports the $84 billion / year golf industry.