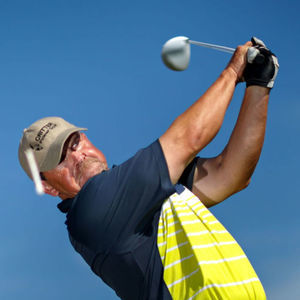 Jeff Crittenden - 2017 World Long Drive Masters Champion
Special guest
Nicknamed Critter, Jeff is known as one of the most consistent long drive professional and has won several events including the 2017 Volvik World Long Drive Championship Master's Division Champion.
Jeff has been doing exhibitions for over 13 years all over the country. He has a vast teaching experience including working for Swings the Thing Golf Schools, Grand Cypress Academy of Golf, Precision Golf Schools, ESPN Golf Schools, Golf Digest Golf Schools.
Jeff Crittenden - 2017 World Long Drive Masters Champion has been a guest on 1 episode.
September 12th, 2017 | Season 2 | 1 hr 7 mins

#growgolf, future of golf, golf, golf channel, golf innovation, justin james, lisa longball, maurice allen, modgolf, modgolf podcast, sandra carlborg, topgolf, volvik, volvik usa, winstar, winstar world resort and casino, world long drive

We open Season Two as host Colin Weston travels to Oklahoma to cover the Volvik World Long Drive Championship. There Colin speaks with the players, fans, creators, owners and sponsors to reveal how Golf Channel plans to transform what was a niche golf novelty event into a mainstream sport entertainment property.