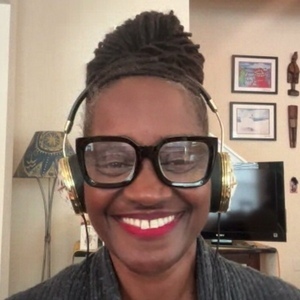 Jewel Love - Board Member and Advisor with Society 61 and The Society 61 Foundation
Special guest
About Jewel...
Board Member and Advisor - Society 61 and The Society 61 Foundation
CEO/Chief Program Strategist, SoulStirring, LLC:
Chief Program Officer, AgeWell Global LLC
I believe in supporting audiences to change their behavior for the better by designing relevant and effective messages, programs and services that provide transformation and forward mobility. I champion ambitious goals, new strategies, generational transformation, innovation, community engagement, and identifying quantifiable solutions.
Highly engaged leader in entrepreneurial and corporate settings with a passion for using innovative strategies to create social change and sustainable solutions in health, healthcare access, equity and other quality of life issues. Chief architect for the planning and implementation of a host of social good, community development, equity and access, and collaboration initiatives. Skillful keynote speaker, trainer, presenter and facilitator who always respects the social and environmental realities of my audience.
About Society 61...
Through the year 1960, a clause in the Pro Golfers Association (PGA) guidelines - Article III Section I - stated only Caucasian males 18 and older were eligible to receive their tour card. There were amazing men and women golfers from all cultures whose talents went unrecognized nationally until 1961, when African American golfer Charlie Sifford broke that color barrier by receiving his PGA card and opened the door for golfers of all ethnicities to officially compete on the tour.
OUR MISSION
Society 61 is a clothing brand for golfers designed to honor the pioneers from the past who paved the way for the culturally diverse sport that golf is today. Society 61 was cultivated not only from a love of golf but also a love for our culture. Our company was named in homage to that barrier breaking year, 1961, and we launched our business in 2021 to celebrate the 60th anniversary of that historic moment. We combine traditional style with the modern look and feel of today's best sports materials and fabrics. We look forward to being your go-to clothier for everything golf and more.
Jewel Love - Board Member and Advisor with Society 61 and The Society 61 Foundation has been a guest on 2 episodes.
May 16th, 2023 | Season 13 | 20 mins 18 secs

entrepreneurship, golf business, golf industry, innovation, modgolf, modgolf podcast, sport tech

If you didn't get the chance to listen to all of our twelve Season 13 episodes, this bonus show gives you a recap of the great conversations I had with some of the golf industry's top influencers, innovators and entrepreneurs. Hopefully this will inspire you to listen to a couple of the episodes listed below. Enjoy!

March 8th, 2023 | Season 13 | 44 mins 9 secs

black business, black-owned business, entrepreneurship, future of golf, golf apparel, golf business, golf industry, innovation, jewel love, make golf your thing, modgolf, modgolf podcast, modgolfpodcast, pga of america, society61, society61 foundation, the pga show, usga

"We know the golf industry has to be updated, the culture of it. To diversify that means you're willing to make changes that you never thought of making, to think differently and open up your mind in new ways." Jewel Love, Board Member and Advisor for Society 61 and The Society 61 Foundation joins us to share how their apparel brand acts as the platform to support young elite African American golfers.