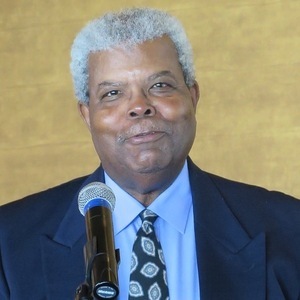 Jim Beatty, Executive Editor with African American Golfer's Digest
Special guest
President, NCS International www.ncsinternational.net
President, Jim Beatty Golf Ventures www.jimbeattygolfventures.com
Executive Editor, African American Golfer's Digest www.africanamericangolfersdigest.com
Founder – Inaugural African American Golf EXPO and Forum www.aagolfexpo.com
Chair – We Are Golf, Recreational Play Subcommittee, Diversity Task Force www.wearegolf.org
James Beatty is a nationally recognized site selection and economic development expert based in Omaha, Nebraska. Jim is considered one of the nation's leading site consultants in the fields of Call Centers, Customer Service Centers, Shared Service Centers, Mission Critical Facilities and Back Office Operations. He has also pioneered many Economic Development Initiatives in Rural and Urban America. He has been recognized as one of the top 50 consultants in America by the Consultant Connection.
He has worked extensively with economic development organizations in developing strategies and implementing marketing programs aimed at attracting jobs and investment. Jim has been involved in over 300 projects, representing over 30,000 jobs and 3 Billion dollars in investment. Jim has been recognized by the Consultant Connect as a top 50 Site Consultant in the United States. Consultant Connect bridges the gap between leading economic developers and location consultants, providing a platform to gain transparent feedback, invaluable insight and lasting business relationships.
Jim has written several books on economic development including the popular "Technology Led Economic Development" manual which was published by Verizon and the International Economic Development Council.
He is a contributing writer for several economic development publications and is also a highly requested speaker on economic development topics throughout the nation. He has addressed many state, national, governmental and business organizations on the issues of job creation and economic development. He has been featured in the Wall Street Journal, Atlanta Business Journal, New York Times and is frequently called upon for quotes and interviews on various economic subject matters.
He was appointed to the Congressional Office on US Technology Assessment to review and recommend policy for US technical superiority. He is a former Policy Fellow and Adjunct Professor at the Docking Institute at Fort Hays State University in Hays, Kansas. Jim served as the national consultant on information technology for the National Congress for Community and Economic Development (NCCED) based in Washington DC.
Jim has given keynote speeches to the National Governors Association, The Aspen Institute, IEDC, American Economic Development Council, National Telecommunications Cooperative, National Rural Electric Cooperative, Appalachian Regional Commission, Southern Economic Developers Association, The National League of Cities and several state economic development associations.
He has conducted educational forums and workshops for thousands of economic development officials and practitioners and has been rated as one of the best and most effective instructors by the American Economic Development Council (now the International Economic Development Council). Prior to founding NCS International, Jim was Marketing and Sales Manager for AT&T, Northwestern Bell. He is credited for having developed and branded Omaha as the "Nation's Capital for 800 and Toll-Free Numbers".
Jim served on numerous boards and organizations and has been appointed to several commissions. He has served as Chairman and President of the Omaha Junior Chamber of Commerce, Chairman of Urban League of Nebraska, (Former NUL president, Whitney Young is a past president of the Urban League of Nebraska) ,Chairman of the Durham - Western Heritage Museum, Executive Committee of the Omaha Chamber of Commerce , Vice-Chairman of the Nebraska Economic Development Commission, Vice Chairman of the United Way of the Midlands and Vice-Chairman of the Omaha Metro Area Transit Authority.
Jim served 2 terms on the National YMCA Board of Directors based in Chicago. He is a former Chairman of the Board and President of the Great Plains Black History Museum, board member of Metropolitan Omaha YMCA, and the St. Agatha Catholic Academy in Chicago, IL. He is a member of the 100 Black Men of Omaha.
He has received many awards for his Business and Civic activities including induction in the Nebraska Junior Chamber of Commerce Hall of Fame, Omaha Jaycee Hall of Fame, Durham Western Heritage Hall of Fame, Urban League of Nebraska Hall of Fame.
He has received the Paul Kersenbrock Humanitarian Award given to a Doane University alumnus, who has distinguished himself or herself by extraordinary, unselfish dedication and service to others in his/her work and lifestyle. He also recently received Honor D Award which is presented to former Doane athletes who have distinguished themselves by outstanding service in their life's work.
Jim is a graduate of Doane University located in Crete, Nebraska where he received an athletic and academic scholarship. He majored in mathematics and is the first African American to do so. He is an avid golfer and is involved in the community. He and his wife, Earlene of 53 years have 5 children, 9 grandchildren and 1 great grandson. They reside in Omaha, Nebraska.
GOLF RELATED ACTIVITIES
Jim serves as the Executive Editor and a member of the Editorial Advisory Board of the African American Golfer's Digest which is the nation's leading print publication and online portal for avid African American golfers. The African American Golfer's Digest launched in March 2003 and is headquartered in the Financial District of New York City. It is 100% minority-owned and operated. The 48-page, full color, quarterly enjoys a circulation of 20,000 and reaches 80,000 readers.
He serves as Chairman of the Recreational Play Subcommittee for We Are Golf, an initiative of the World Golf Foundation based in St. Augustine, FL. The mission of the committee is to increase minority and women involvement in the game of golf. He is a member of the Semi-Centennial Commission of the World Golf Hall of Fame which was formed by the Board of Directors of the World Golf Hall of Fame to celebrate their 50th year anniversary. The commission is comprised of Hall of Fame members ,media and other recognized golf luminaries and is tasked with reviewing the professional careers and accomplishments of male and female competitors worldwide for consideration for induction into the World Golf Hall of Fame in year 2023.
He is the founder and organizer of the African American Golf EXPO and Forum. This is a multi-day event held to promote the business and economic opportunities for African Americans in the $84 Billion Golf Industry. The inaugural event was held in August 2021 in Atlanta and
drew a total of 750 total attendees and 450 unique participants. The event had an economic impact of $700 K. This was a first in the history of the Golf Industry. He is on the Marketing and Communications committee of the Golf Industry collaboration whose mission is to increase golf participation among all people.
Jim serves on the Board of Directors of the Ted Rhodes Foundation and Advisory Board of
the Jackson Park Golf Association both based in Chicago, IL. He is also on the Advisory Boards of the Golf Course Superintendents Association of America based in Lawrence, KS and the Payne Stewart Kids Golf Foundation based in Brentwood, TN.
He is a founding member of the Grassroots Grants Program Committee which provides funding to community based golf organizations throughout the United States.
He is a former member of the Board of Directors of the Hogan Junior Golf Heroes which later became the First Tee of Omaha.
Jim Beatty, Executive Editor with African American Golfer's Digest has been a guest on 2 episodes.
April 30th, 2022 | Season 11 | 22 mins 10 secs

#makegolfyourthing, british columbia golf, entrepreneurship, future of golf, golf business, golf canada, golf genius software, golf industry, innovation, make golf your thing, modgolf, modgolf podcast, modgolfpodcast, pga of america, the pga show, usga

That's a wrap for Season 11 of The ModGolf Podcast! Our team is currently working on your next twelve episodes for Season 12, which launches early June 2022. We heard some amazing stories from a diverse group of guests who discussed how inclusion, technology, entertainment, music, celebrity, hospitality and community building intersect to shape the future of golf.

February 24th, 2022 | Season 11 | 35 mins 59 secs

#makegolfyourthing, african american golfer's digest, black golfers, diversity and inclusion, entrepreneurship, future of golf, golf business, golf industry, innovation, jim beatty, make golf your thing, modgolf, modgolf podcast, modgolfpodcast, pga of america, racial justice, the pga show, usga

"I'm fueled by the fact that so many people came before me like Charlie Sifford, Lee Elder, Althea Gibson, Teddy Rhodes, Renée Powell. What they had to endure makes what I'm doing just not that hard. It's time consuming true, but I have to take the next steps and recognize the great people. People that blazed a trail - both black and white - that stood up, took a position, maintained it and created change." Jim Beatty, Executive Editor with African American Golfer's Digest joins us to share how he is helping make golf more welcoming and equitable for minorities and under-represented communities.