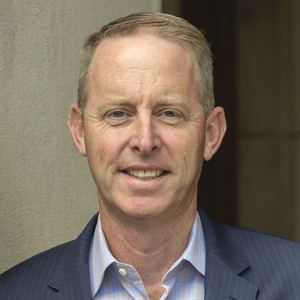 Keith Stewart - Golf Radio Show Host, Writer and Media Personality
Special guest
I tell great stories, and create amazing revenue producing opportunities.
With two decades of perspective as an energetic leader in the sports business world, I have a very tangible ability to create memorable experiences. Those events are developed through my ability to prepare in advance and perform in the moment.
As a 5-time award winning PGA Professional, my industry insider perspective brings credibility to any situation. I thrive working in fast paced environments with specific deadlines. Our vertical has radical schedules and my proven success shows an innate ability to pivot and think quickly.
My entire career people have called me the Director of Fun. Today, I'm an exceptional Chief Experience Officer. Watch, listen and read my work and you'll soon see why I can accomplish so much from the Board Room to the Back 9.
Keith Stewart - Golf Radio Show Host, Writer and Media Personality has been a guest on 2 episodes.
July 20th, 2021 | Season 9 | 18 mins 30 secs

andy walker, bodo sieber, cobra golf, dick zokol, dr. greta golf, eric sedransk. member for a day, gcsaa, golf channel, golf industry guru, greta anderson, keith stewart, lazarus esports, mike yagley, mindtrak golf, pga of america, power tee, shelia finney, tagmarshal, the uga

That's a wrap for Season 9 of The ModGolf Podcast! Our team is currently working on your next twelve episodes for Season 10, which launches mid-August 2021. We heard some amazing stories from a diverse group of guests who discussed how inclusion, technology, entertainment, music, celebrity, hospitality and community building intersect to shape the future of golf.

June 9th, 2021 | Season 9 | 42 mins 5 secs

espn, future of golf, gcsaa, golf, golf channel, innovation, kieth stewart, modgolf, modgolfpodcast, pga of america, the pro show

"The golf world is really growing and is becoming so much more engaging. It reminds me of when I was a kid just starting to get involved with golf, knowing nothing about it and everything was new to me. Now it feels new all over again and it's a lot of fun." Keith Stewart joins us to share how he focused on strengths rather than weaknesses to develop his communication skills and find his voice in the golf industry.