That's a wrap for Season 9 of The ModGolf Podcast! Our team is currently working on your next twelve episodes for Season 10, which launches mid-August 2021. We heard some amazing stories from a diverse group of guests who discussed how inclusion, technology, entertainment, music, celebrity, hospitality and community building intersect to shape the future of golf.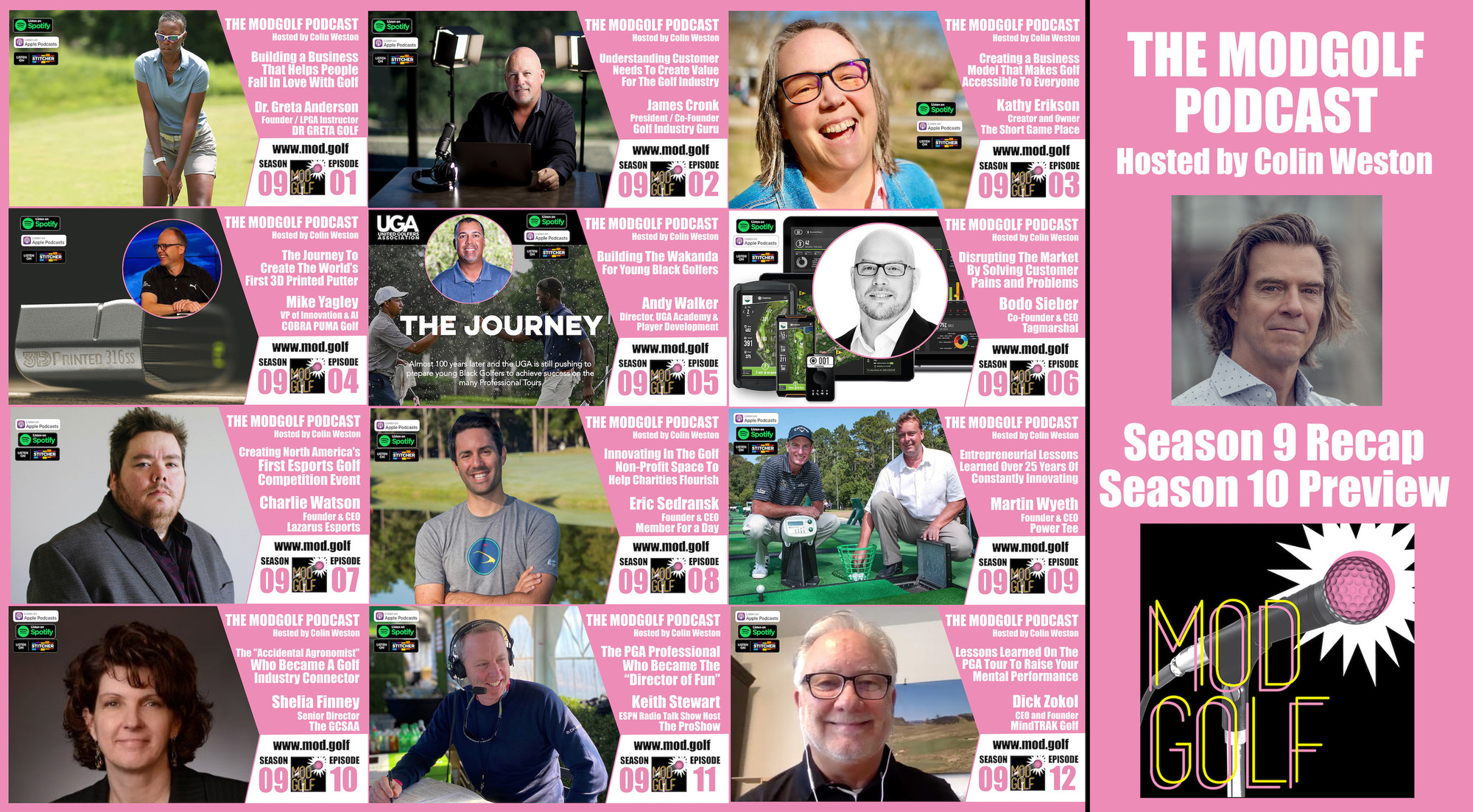 If you didn't get the chance to listen to all of our twelve Season 9 episodes, this bonus show gives you a recap of the great conversations I had with some of the golf industry's top influencers, innovators and entrepreneurs. Hopefullly this will inspire you to listen to a couple of the episodes listed below.
Our Season 9 guests were:
Episode 1
Dr. Greta Anderson - Founder of Dr. Greta Golf
BUILDING A BUSINESS THAT HELPS PEOPLE FALL IN LOVE WITH GOLF
Episode 2
James Cronk - Co-Founder of Golf Industry Guru
UNDERSTANDING CUSTOMER NEEDS TO CREATE VALUE FOR THE GOLF INDUSTRY
Episode 3
Kathy Erikson - Creator and Owner, The Shortgame Place
CREATING A BUSINESS MODEL THAT MAKES GOLF ACCESSIBLE TO EVERYONE
Episode 4
Mike Yagley - VP of Innovation at COBRA PUMA Golf
THE JOURNEY TO CREATE THE WORLD'S FIRST 3D PRINTED PUTTER
Episode 5
Andy Walker - Director of The UGA Academy and Player Development
BUILDING THE WAKANDA FOR YOUNG BLACK GOLFERS
Episode 6
Bodo Sieber - CEO of Tagmarshal
DISRUPTING THE MARKET BY SOLVING CUSTOMER PAINS AND PROBLEMS
Episode 7
Charlie Watson - CEO of Tiidal Gaming and Lazarus Esports
CREATING NORTH AMERICA'S FIRST ESPORTS GOLF COMPETITION EVENT
Episode 8
Eric Sedransk - Founder, Member For A Day
INNOVATING IN THE GOLF NONPROFIT SPACE TO HELP CHARITIES FLOURISH
Episode 9
Martin Wyeth - Founder and CEO at Power Tee
ENTREPRENEURIAL LESSONS LEARNED OVER 25 YEARS OF CONSTANTLY INNOVATING
Episode 10
Shelia Finney - Senior Director of Membership Programs at The GCSAA
THE "ACCIDENTAL AGRONOMIST" WHO BECAME A GOLF INDUSTRY CONNECTOR
Episode 11
Keith Stewart - Writer and ESPN Radio Show Host
THE PGA PROFESSIONAL WHO BECAME THE "DIRECTOR OF FUN"
Episode 12
Dick Zokol - CEO and Founder of of MindTRAK Golf
LESSONS LEARNED ON THE PGA TOUR TO RAISE YOUR MENTAL PERFORMANCE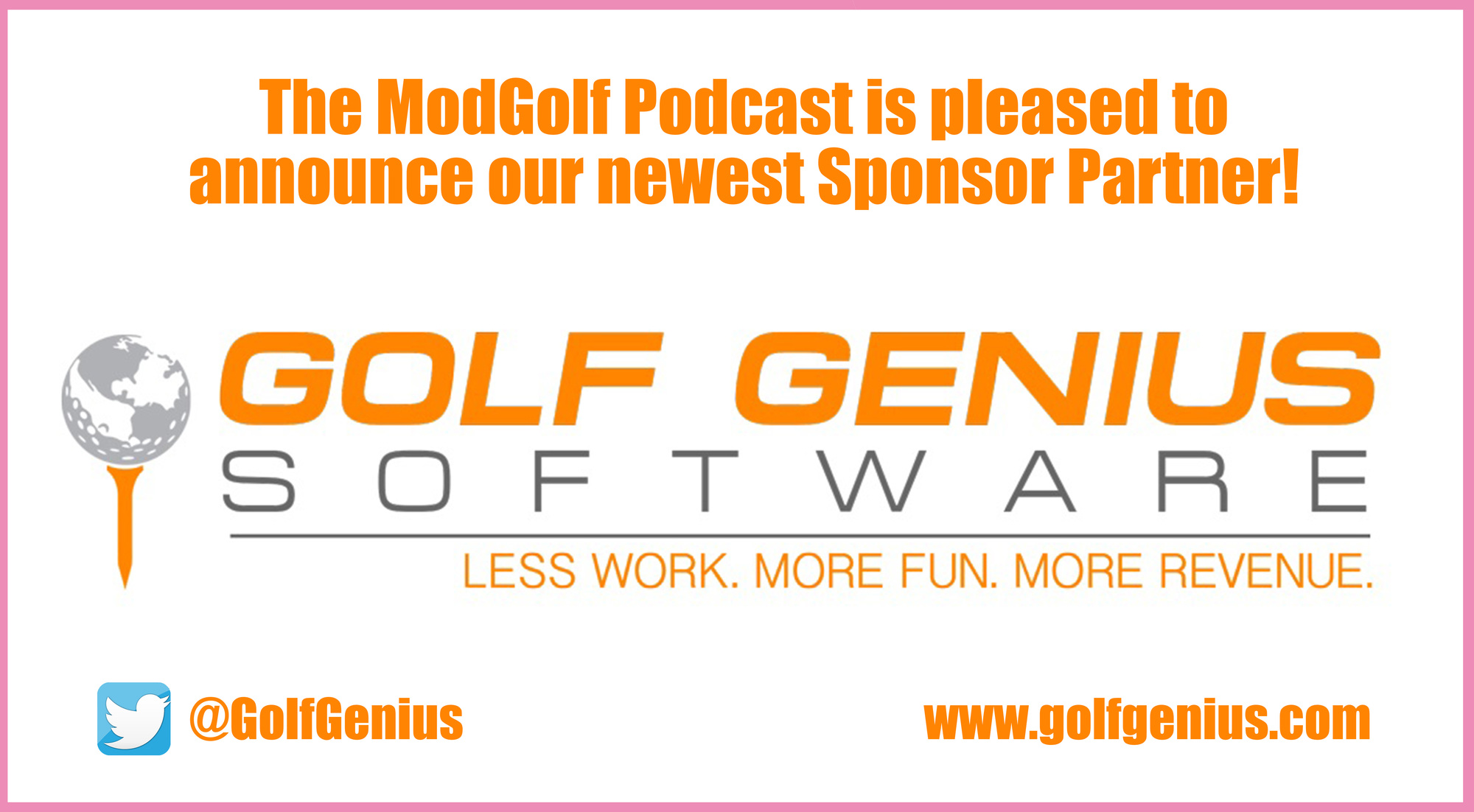 We're proud to have Golf Genius Software as one of our show sponsor partners and look forward to telling you more about the elegant solutions they create to simplify running golf tournaments. Go to https://www.golfgenius.com/ to learn more!