To open Season 10 of The ModGolf Podcast we are shaking things up by doing something we've been planning for awhile. And that thing is to have Colin step aside from the microphone so that a guest host can take over the controls of the ship. On this episode former guest Dr. Greta Anderson takes over the hosting duties for an engaging conversation with GolfHers Founder Kelly Hunt to learn about her golf entrepreneurship journey to inspire women to build a career in the golf industry.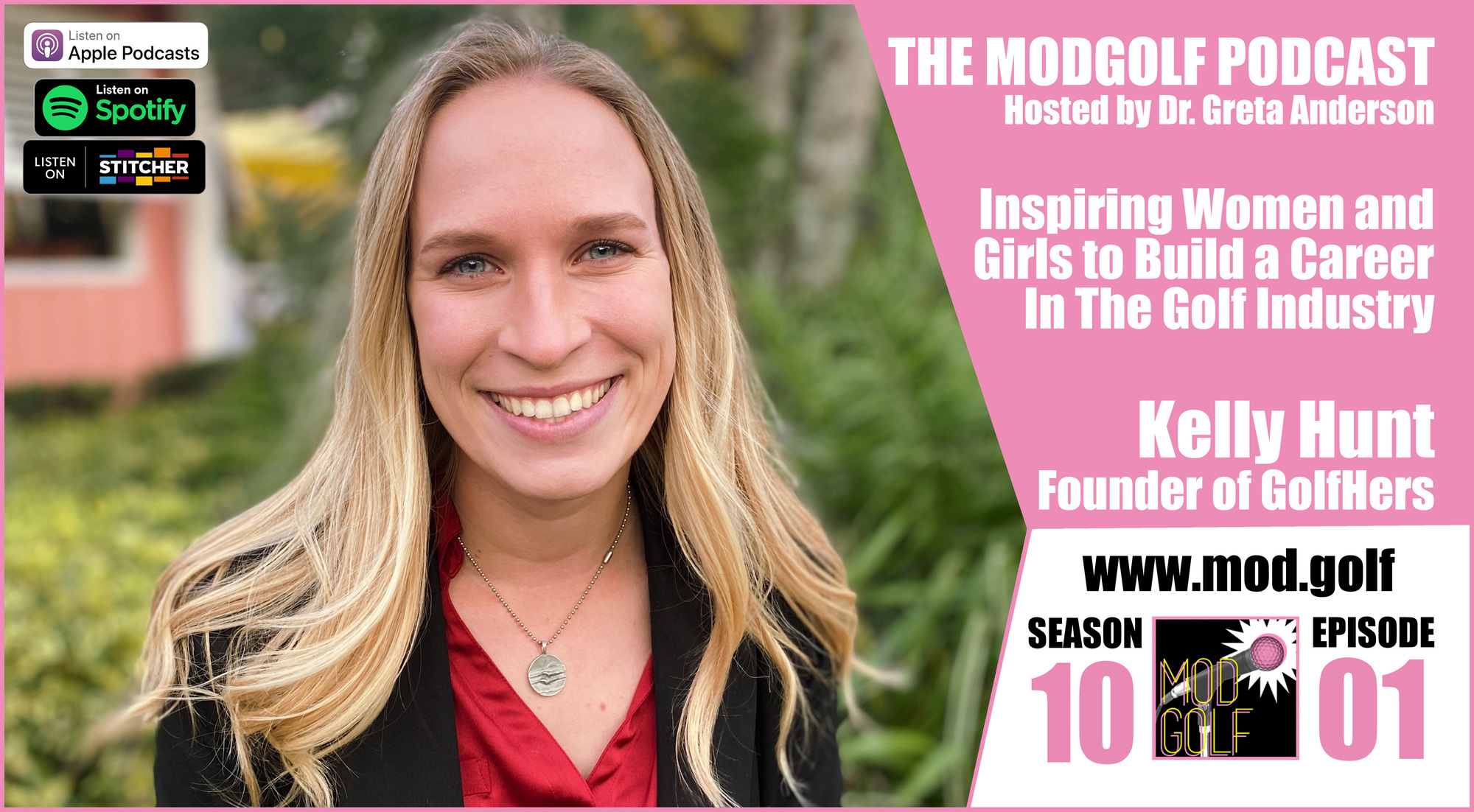 Click on the image below to check out our extended conversation with Kelly on our Youtube Channel!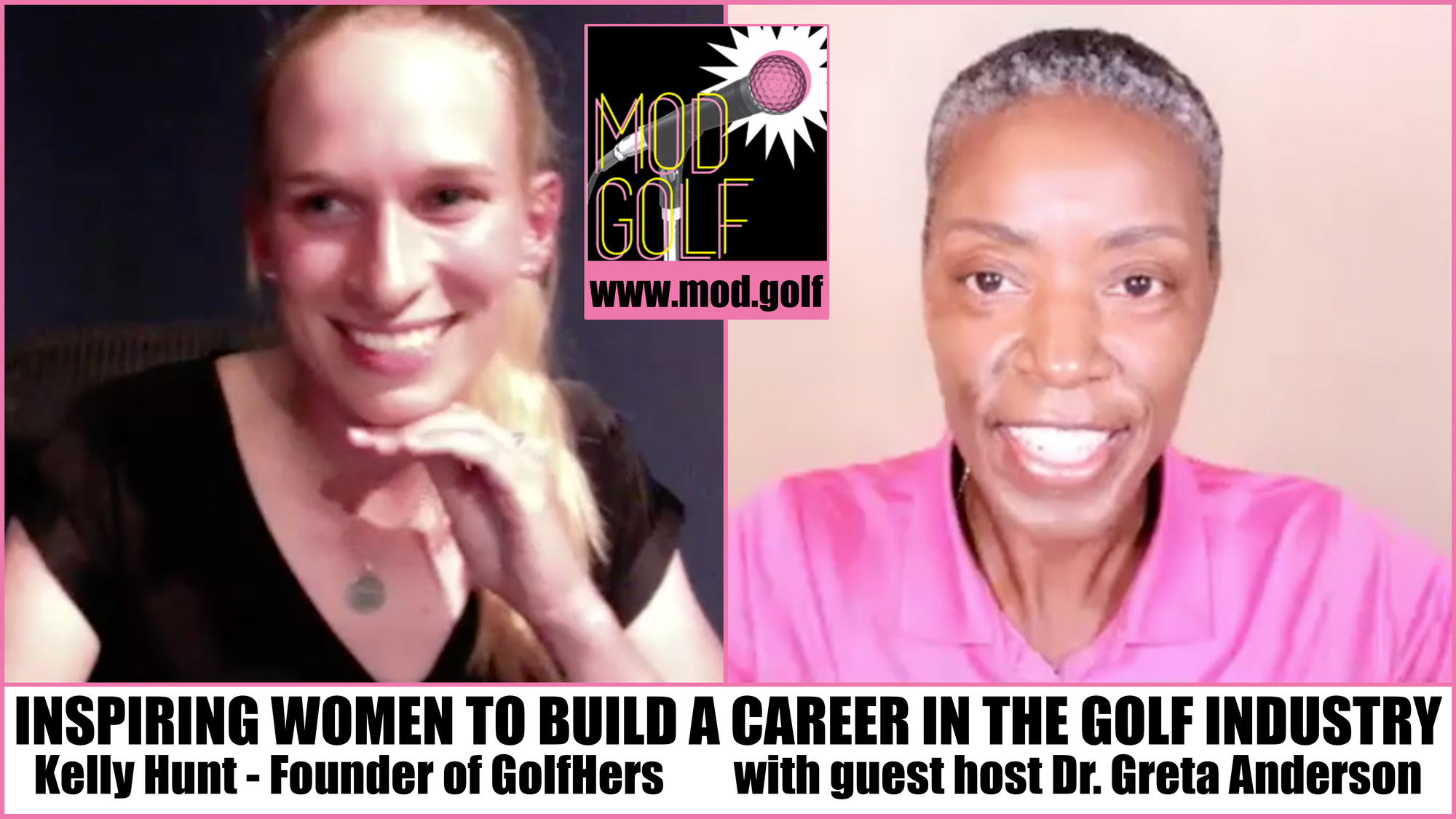 Want to learn more about GolfHers or apply for their scholarship that helps women transition into the golf industry? Visit their website for more information. https://www.golfhers.net/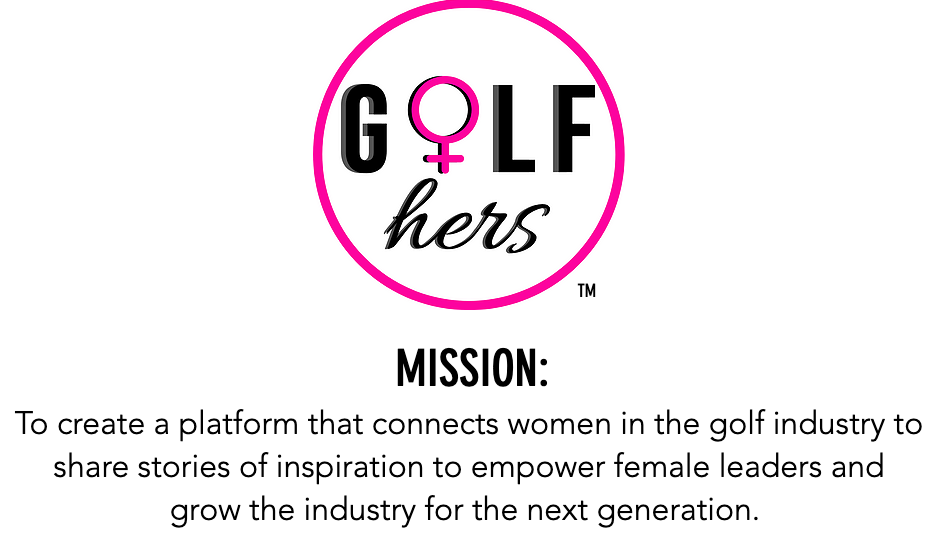 You can learn more about Kelly on her bio page.
Show Notes and Kelly Quotes
"When you're starting out, it's not the most lucrative job as you probably know, but it is the most rewarding career I think I could have. The fact that you can change lives with the game of golf and you need to pursue that. This is your calling and you're going to make a really big difference, so believe in yourself have confidence and go after it as much as you can because that's where I find myself. I have no regrets about my journey so far and I'm just so excited to be at a young age and know that GolfHers will help grow the game through more women participating. Being in the golf industry is exactly what I was meant to do."