Former PGA Tour player Andy Walker is now passionately giving back to the game he loves. As Director of The United Golfers Association (or UGA) Academy and Player Development, Andy is committed to giving young black men and women the opportunity to flourish both as professional players and industry leaders.
Established almost 100 years ago in 1925,  the UGA is still pushing to prepare young Black Golfers to achieve success on the many Professional Tours. The UGA Golf Academy is designed to prepare them mentally, physically and professionally to compete as Future Tour Players and Golf Professionals throughout the world.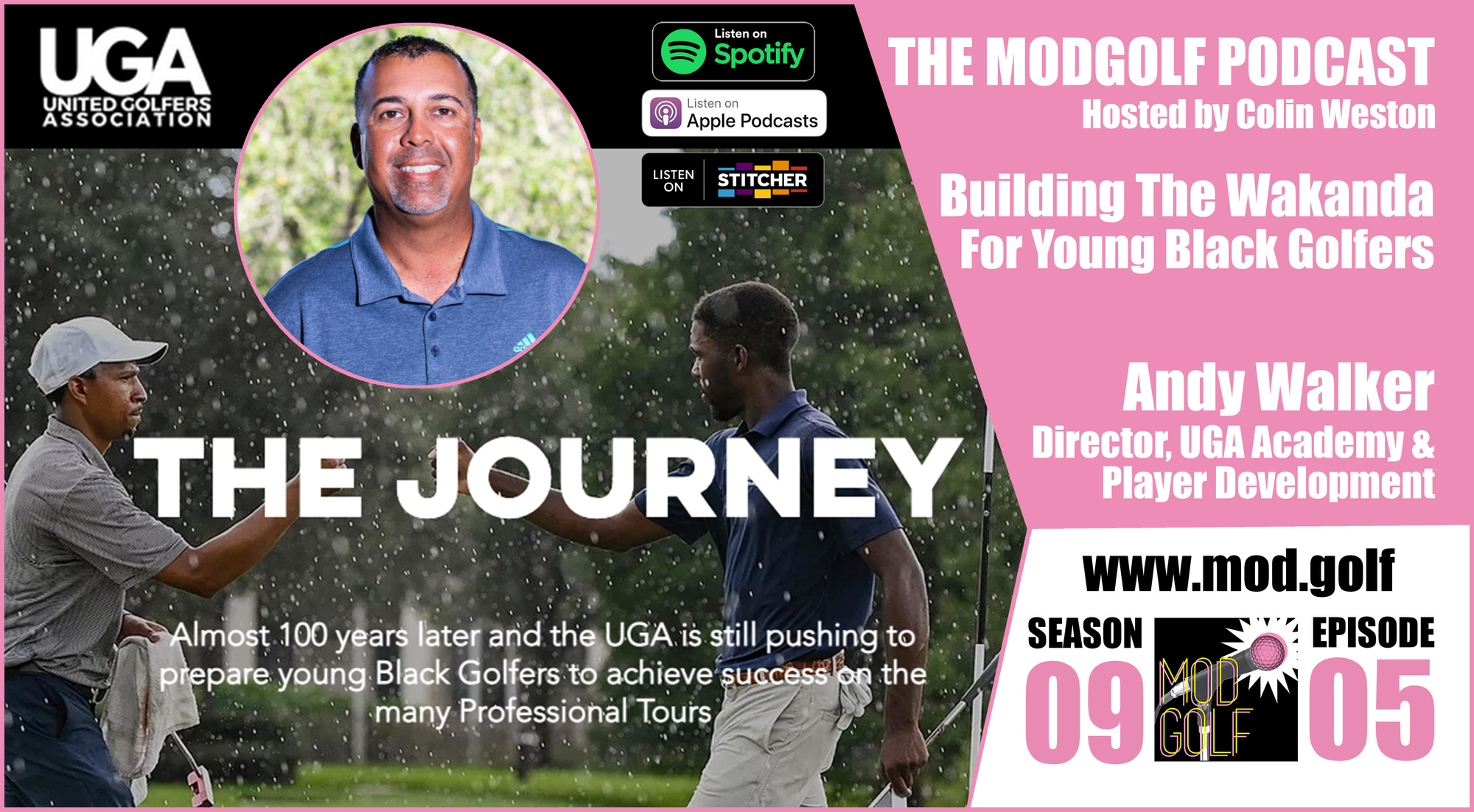 The United Golfers Association (UGA) was a group of African American golfers who operated a separate series of professional golf tournaments for Blacks during the era of racial segregation in the United States. It was started in 1925 with the collaboration of several golfers who saw the need for a organized effort to increase golf amongst themselves. Many talented golfers such as Ted Rhodes, Bill Spiller, Pete Brown, Renee Powell, Lee Elder, Charlie Sifford, Willie Brown Jr, Althea Gibson, Jim Thorpe, Jim Dent, Ann Gregory, and Howard Wheeler started their careers as members of UGA.
Click on the image below to check out our extended conversation with Andy on our Youtube Channel!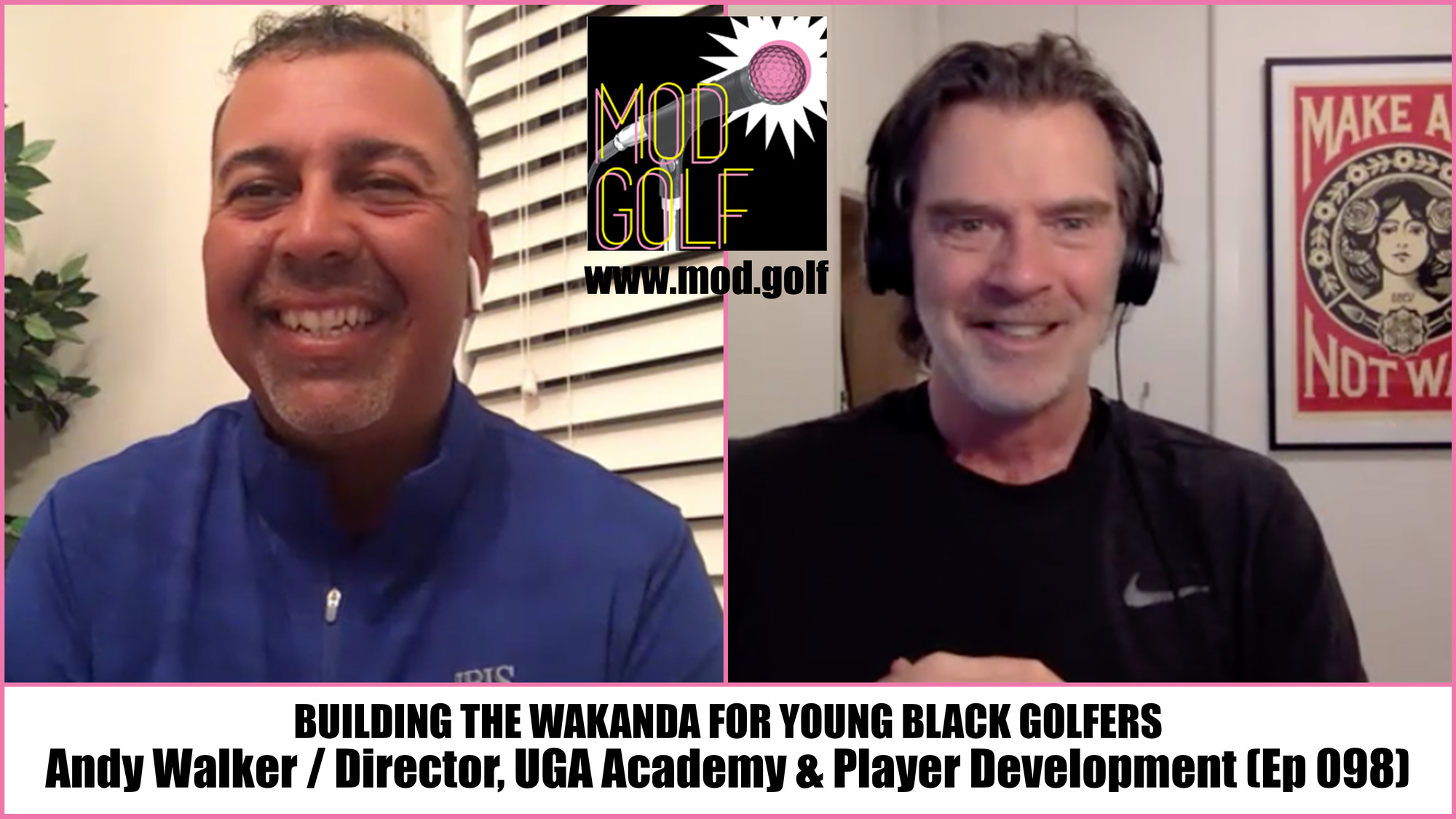 Learn more about Andy on his bio page.
You can learn more about The United Golfers Association by visiting their website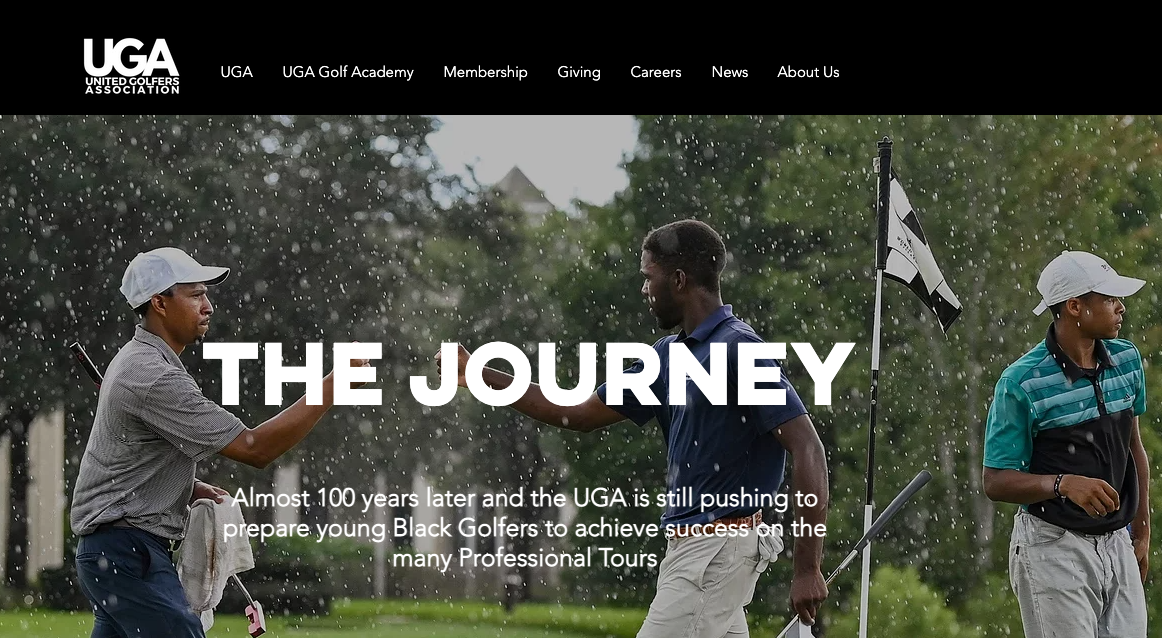 Show Notes and Andy Quotes
"I don't know if it's been thrust upon me, but a it's a great privilege of mine to work with the young black players behind me. There's been a few of us inside the ropes so now it's time for us to lift those ropes up and help the others behind us. We're going to train these players at a bricks and mortar facility in Florida that I call The Wakanda For Golf that will be the most state-of-the-art facility in the world to learn this game at the highest level. Resources that include biomechanics and short game area to learn how to score develop emotionally, physically and mentally."
"As well we will introduce players of African decent to the industry because not all of them are going to play on tour. We want to flood the industry with qualified professionals that go into the management side of the game, or golf architecture, club design, agronomy. All the different opportunities with the PGA and on The PGA Tour."
"At an early age you don't know any different. You don't learn about race and colour until it's told to you. As I got a bit older, when I'm 14, 15 years old and I'm one of the best players in the country, the questions started to come. "Pop, why didn't I get picked to be on that team when I won the scoring title and more tournaments than anyone else?" This is where my dad started talking to my about race, privilege, inequities and equality. I remember playing in a qualifier tournament in Houston, I shoot 69 or 70 and I'm 14 years old and while I wait for my dad to pick me up. Some members of the club walk by a guy hands me his bag thinking I was a caddie. That was one of the first times where I faced it blatantly and I started to get pissed off. I always used that as motivation, not as a discouragement or a reason to quit. I was always like "you know what, I'm going to take these clubs and beat your ass with them!" I used it as encouragement to push forward."