Competitive Esports tournaments for baseball, hockey, basketball and football have been rising in popularity but golf has yet to join the party. Until now. Charlie Watson, CEO of Tiidal Gaming and Lazarus Esports join us to discuss The #VIRLShowdown, which is North America's first competitive Esports Golf Event.

Want to enter but don't live on Vancouver Island? The #VIRLShowdown is the first of what will be many larger scale tournaments that Lazarus Esports will be rolling out, so your chance to participate will be coming soon!
Click on the image below to check out our extended conversation with Charlie on our Youtube Channel!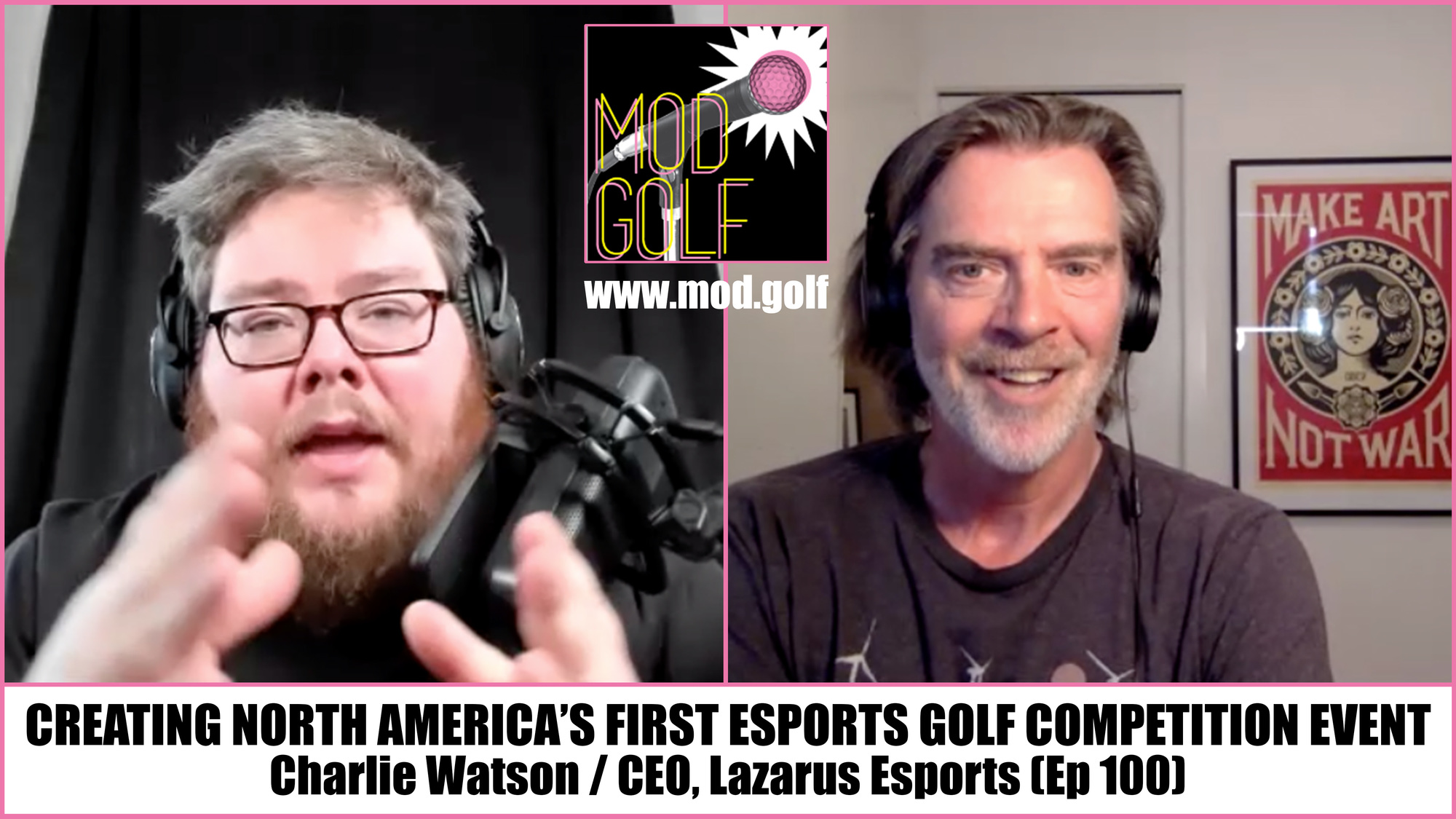 You can learn more about Lazarus Esports and connect with Charlie on his bio page.
The #VIRLShowdown finals took place on May 3rd 2021 and we are excited to be part of future Golf Esports tournaments!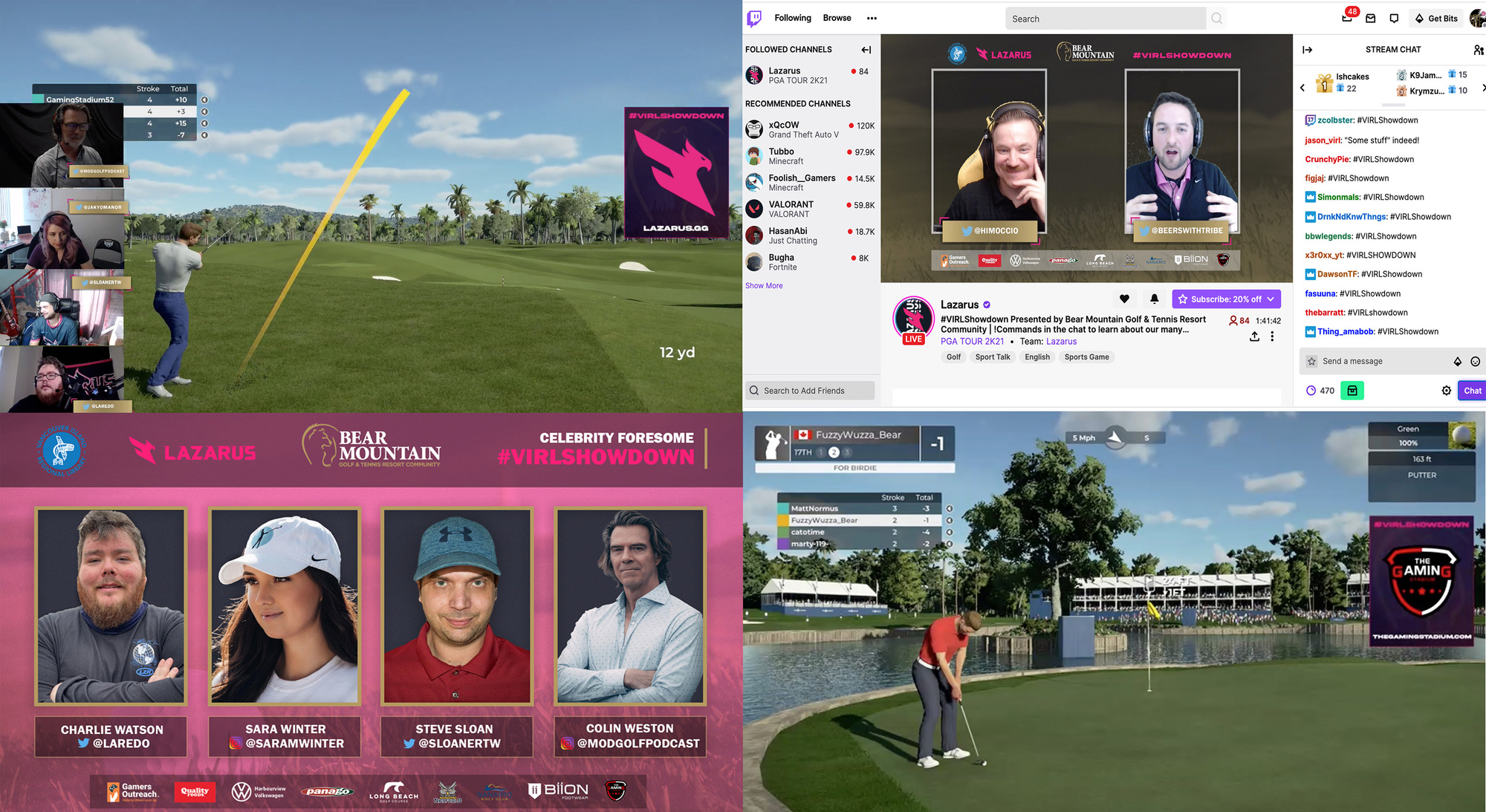 You can find out more about Lazarus Esports by visiting their website

Show Notes and Charlie Quotes
"Gaming has that massive ability to heal and to bring people together. That is what this event and eSports is all about. There are no limits, there is no bounds. I can play with someone in Asia, Africa, South America or someone that is just down the road from me and that's the power of gaming and eSports.'
"You see livestreams that have 700,000 viewers just for their three hour broadcasts, so it's just phenomenal to see what's happening in our industry. I've been in this industry for twelve years now and in many ways I feel like I'm late to it, but the great thing is there's so much creation and innovation happening so you're absolutely not late joining the party. We have a lot of room in the sandbox for people to come in and play."
"Adopting the creative play and the freedom of expression of eSports will take an older demographic game like golf and bring it towards a younger audience. That will increase the user base, viewership, content creation, social marketing, the word of mouth and really start to get kids excited about golf again."
About Lazarus
Lazarus Esports "LZR" is Canada's first established esports team in 2010. They are a professional esports and entertainment organization dedicated to industry growth, developing the Canadian market, fostering amateurs to compete at the highest level & supporting professional gamers and content creators at the highest level for greater success.
LZR is currently ranked 1st in Canada, 10th in North America and 29th in the world for esports earnings and was also the highest earning team at the Fortnite World Cup in New York winning $3.45M USD and holds two Guinness World Records.
For more information, please visit lazarus.gg or it's parent company, tiidal.gg