Charlie Watson, CEO at Tiidal Gaming & Lazarus Esports
Special guest
Esports pioneer and executive with 12 years of gaming industry experience Charlie brings professional business expertise and management in diverse markets and high level recruitment prowess to the company.
Founded SetToDestroyX in 2010, Watson has owned and operated Canada's first esports team/brand (now named Lazarus Esports) and has moved rapidly up the global ranks in the last 3 years and is the highest earning esports team in Canada, while also being ranked 8th in North American and 29th in the World.
Charlie and the brand have been featured in over 500 articles and national television appearances, including CBC's "On The Money" with Peter Armstrong. Mr. Watson has also been a champion in the collegiate esports scene acting as Lead Consultant for several College and University Esports initiatives, Programs and Arenas in North America and developing Canada's first accredited esports program with Lambton College in 2017.
Charlie has also consulted with numerous games developers, publishers, tournament organizers, production companies, esports bars and not-for-profit groups around the world in gaming/esports and currently sits on numerous collegiate PAC committees in Canada.
Click on the image below to check out our extended conversation with Charlie on our Youtube Channel!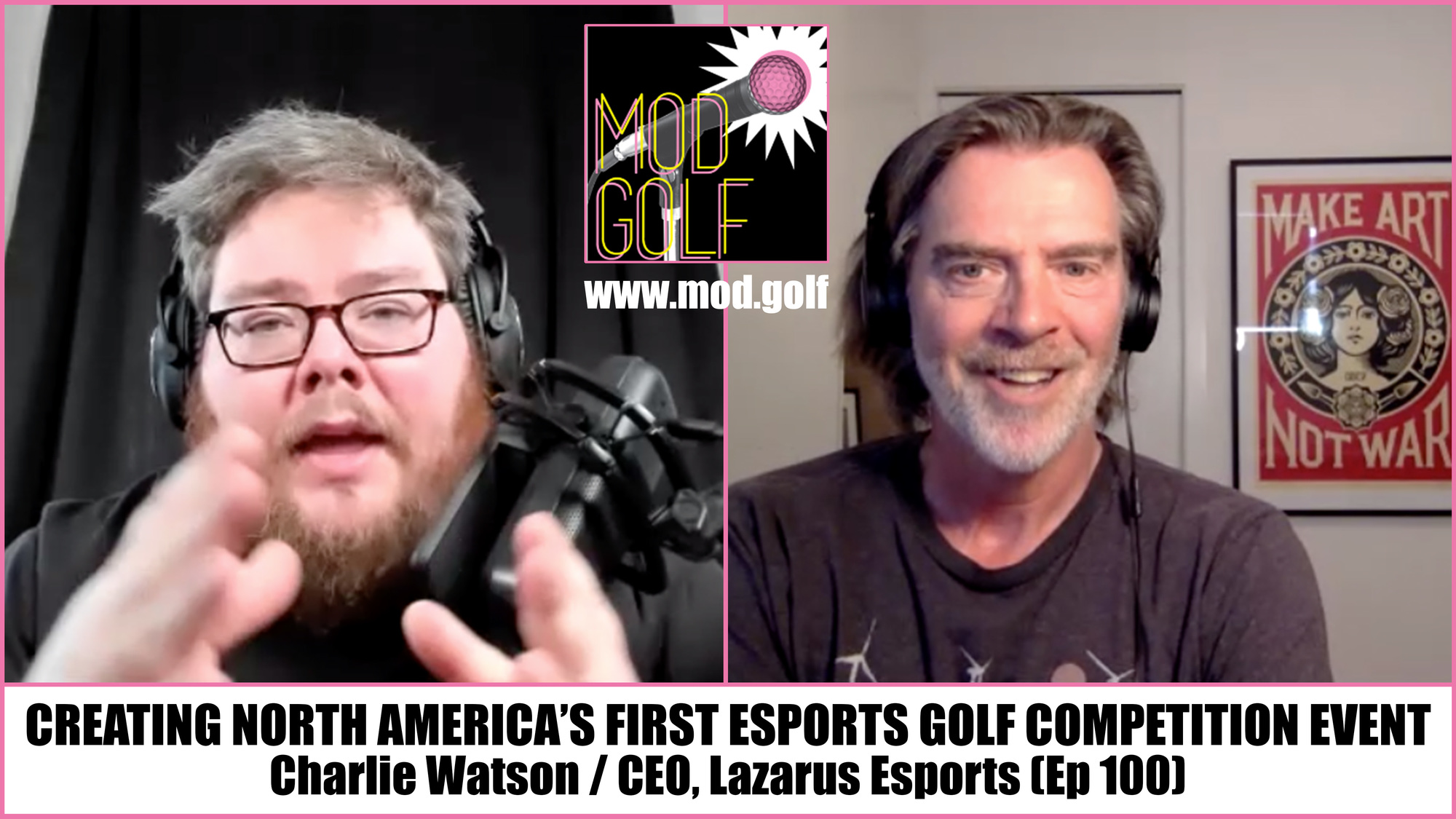 The #VIRLShowdown finals took place on May 3rd 2021 and we are excited to be part of Golf Esports tournament growth worldwide!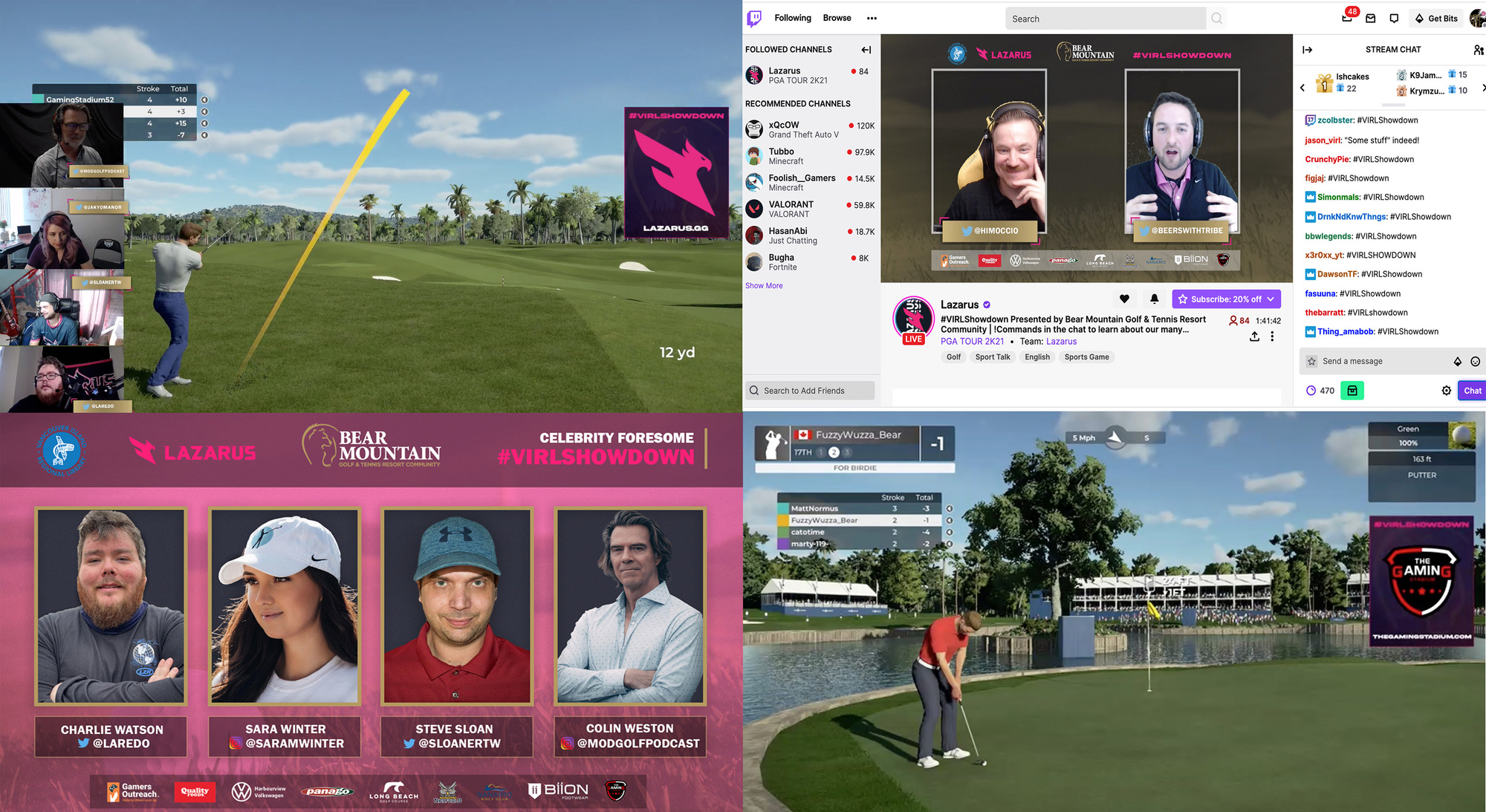 Charlie Watson, CEO at Tiidal Gaming & Lazarus Esports has been a guest on 2 episodes.
July 20th, 2021 | Season 9 | 18 mins 30 secs

andy walker, bodo sieber, cobra golf, dick zokol, dr. greta golf, eric sedransk. member for a day, gcsaa, golf channel, golf industry guru, greta anderson, keith stewart, lazarus esports, mike yagley, mindtrak golf, pga of america, power tee, shelia finney, tagmarshal, the uga

That's a wrap for Season 9 of The ModGolf Podcast! Our team is currently working on your next twelve episodes for Season 10, which launches mid-August 2021. We heard some amazing stories from a diverse group of guests who discussed how inclusion, technology, entertainment, music, celebrity, hospitality and community building intersect to shape the future of golf.

April 22nd, 2021 | Season 9 | 30 mins 41 secs

#growgolf, british columbia golf, charlie watson, entrepreneurship, esports, future of golf, gamers outreach, gaming, golf business, golf canada, golf channel, innovation, lazarus esports, modgolf, modgolfpodcast, pga, virlshowdown

"Gaming has this massive ability to bring people together, which is what this event and Esports are all about. Charlie Watson, CEO of Lazarus Esports join us to discuss The #VIRLShowdown, which is North America's first competitive Esports Golf Event.