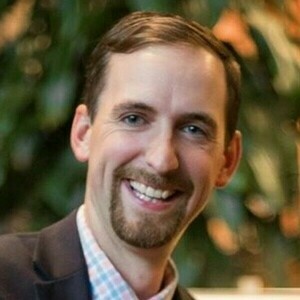 Matt Reagan, Co-Founder at Operation 36 Golf
Special guest
Matt is the Co-Founder and General Manager at Operation 36 Golf. Operation 36 is the most effective developmental program and technology to introduce and progress beginners in playing the game of golf. The program is well known because of its very different approach to teaching beginner golfers. Traditional wisdom says new players should get private golf lessons, and stay on the practice range until they are good enough to get on the course.
Operation 36 takes the traditional model and flips it on its head. All new players begin on the course. Instead of starting at the tee box, they play from 25 yards away from the hole. Once the player shoots par (36) from 25 yards, they back up to 50 yards, and so on, until they are shooting even par (36) from the full tee box. It's timely, it's fun, and it provides step by step improvement.
All players are guided with the Operation 36 Mobile and Web App. The technology helps Golf Professionals deliver the program, and track their students progress through the program to guide them on their journey.
This golf program was initially seen as only a Junior Program has caught fire as the standard for introducing any beginner to the game, including adults. It is now taught by nearly 1,400 coaches across the world at over 625 facilities with over 77,000 golfers.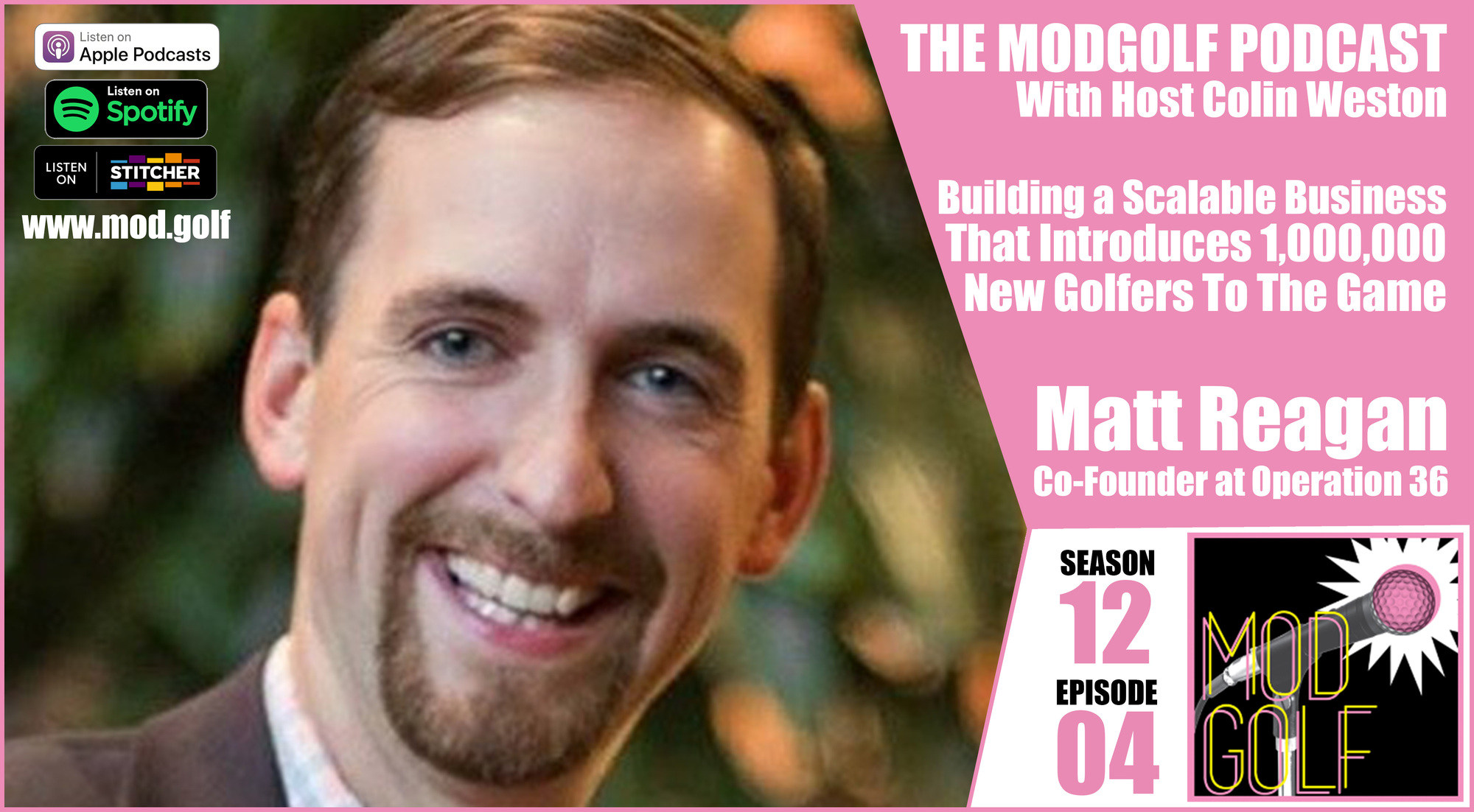 Matt Reagan, Co-Founder at Operation 36 Golf has been a guest on 2 episodes.
November 4th, 2022 | Season 12 | 19 mins 56 secs

black business, black-owned business, caddy time, carry golf investments, deuce, deuce premium, dewiz, digital golf collective, entrepreneurship, future of golf, golf business, golf industry, innovation, inrange golf, linksdao, lpga, modgolf, modgolf podcast, modgolfpodcast, odin golf, operation 36, pga of america, the golf sanctuary, the pga show, ty delavallade, usga, xonic golf

That's a wrap for Season 12 of The ModGolf Podcast! Our team is currently working on your next twelve episodes for Season 13, which launches early December 2022. We heard some amazing stories from a diverse group of guests who discussed how inclusion, technology, entertainment, music, celebrity, hospitality and community building intersect to shape the future of golf.

July 1st, 2022 | Season 12 | 36 mins 29 secs

#makegolfyourthing, entrepreneurship, future of golf, golf business, golf genius software, golf industry, golf instruction, innovation, make golf your thing, modgolf, modgolf podcast, modgolfpodcast, operation 36, pga of america, sport innovation, the pga show, usga

"We created this cool environment to test group programming with kids and try to figure out what works to make it fun, but also make sure they are getting better and turning into golfers." Operation 36 Golf Co-Founder Matt Reagan shares how they looked at youth sports like martial arts to create a multi-levelled teaching program that is both effective and fun.