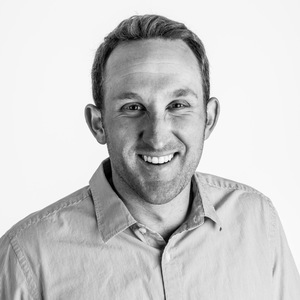 Nate Adelman - Marketing Manager at Ogio and Callaway Golf
Special guest
Nate owns a diverse set of responsibilities, from managing the growth and development of a number of strategic initiatives for Callaway to building new programs for which a process or strategy did not yet exist. This includes new ways of marketing though our key retailers, building the Callaway Community from conception, championing The Links at Petco Park, and creating The Fitting Room Podcast.
Nate Adelman - Marketing Manager at Ogio and Callaway Golf has been a guest on 1 episode.
October 9th, 2017 | Season 2 | 39 mins 55 secs

#growgolf, #modgolfers, #modgolfpodcast, #thelinksatpetco, callaway golf, colin weston, future of golf, golf, golf disruption, golf innovation, lean startup, nate adelman, ogio, petco park, san diego padres, simon sinek, the links at petco park, the modgolf podcast

Host Colin Weston speaks with Nate Adelman, co-creator of The Links At Petco Park and Marketing Manager for Callaway Golf. Nate shares how #TheLinksAtPetco went from fun idea to a constantly evolving and popular annual golf experience now in its third year, providing Callaway with a platform to help grow the game while supporting local charities.