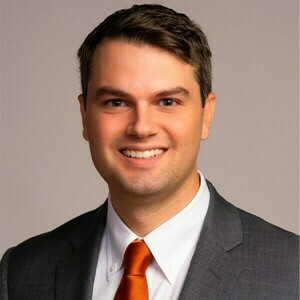 Nick Conrad - Founder and General Manager of Twilight Golf Association
Special guest
Nick is the Founder and Chief Executive Officer of Twilight Golf Association, which is a USGA® Member Club and a friendly association to play recreational golf for adults of all ages and skill levels. Nick graduated from the University of Notre Dame (Mendoza College of Business) and was the recipient of the 2014 David L. Appel Award for Marketing.
Nick Conrad - Founder and General Manager of Twilight Golf Association has been a guest on 1 episode.
December 30th, 2022 | Season 13 | 35 mins 27 secs

entrepreneurship, future of golf, golf business, golf entertainment, golf genius, golf industry, golf podcast, innovation, modgolf, modgolf podcast, modgolfpodcast, nick conrad, pga of america, sport innovation, twilight golf association, usga

"I thought it wasn't crazy that you could pull together lots of strangers and create a golf league out of it. If I could allow those people that regularly fill out the tee sheet to create organized games, that really would resonate." Twilight Golf Association Founder Nick Conrad joins us to share how partnering with a technology company has turbocharged his startup.