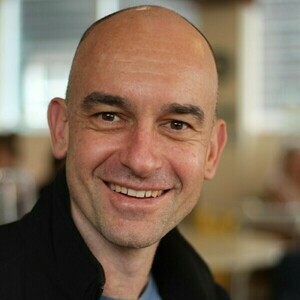 Nick Longley - Co-Founder at Inrange® Golf
Special guest
Nick Longley is Co-Founder and Chief Customer Officer of Inrange® Golf.
His career journey began in finance and progressed to private equity, where he has led a variety of teams and businesses. After more than a decade working in finance, SaaS, product development and investment environments, Nick founded Inrange® with SJ Marais in 2017. Together they have taken the business from a single Minimum Viable Product test site to almost 30 live partner facilities around the world in barely 5 years, with many more sites in development.
Nick's primary focus is on working with new and existing Inrange® facilities around the world, helping them to fully realise the potential of their facilities, while keeping a keen eye on the development of the Inrange software suite. This dual role enables him to shape the player experience from every angle, and deliver on Inrange®'s core purpose: to make golf a game for everyone.
Born and raised in South Africa, Nick studied at the University of the Witwatersrand, where he also became an elite sportsman, representing South Africa internationally in the grueling and highly competitive sport of canoe marathon. Nick now lives in London with his partner and their two children.
Nick Longley - Co-Founder at Inrange® Golf has been a guest on 2 episodes.
November 4th, 2022 | Season 12 | 19 mins 56 secs

black business, black-owned business, caddy time, carry golf investments, deuce, deuce premium, dewiz, digital golf collective, entrepreneurship, future of golf, golf business, golf industry, innovation, inrange golf, linksdao, lpga, modgolf, modgolf podcast, modgolfpodcast, odin golf, operation 36, pga of america, the golf sanctuary, the pga show, ty delavallade, usga, xonic golf

That's a wrap for Season 12 of The ModGolf Podcast! Our team is currently working on your next twelve episodes for Season 13, which launches early December 2022. We heard some amazing stories from a diverse group of guests who discussed how inclusion, technology, entertainment, music, celebrity, hospitality and community building intersect to shape the future of golf.

August 4th, 2022 | Season 12 | 35 mins 45 secs

#makegolfyourthing, entrepreneurship, esports, future of golf, golf business, golf entertainment, golf industry, golf podcast, innovation, inrange, make golf your thing, modgolf, modgolf podcast, modgolfpodcast, nick longley, pga of america, sport innovation, topgolf, usga

"Once we understood that our business is helping other businesses succeed, things really took off" - Nick Longley, Co-Founder at Inrange Golf joins us to share their design process that led to creating engaging digital games to heighten the traditional driving range experience for both customers and owners.