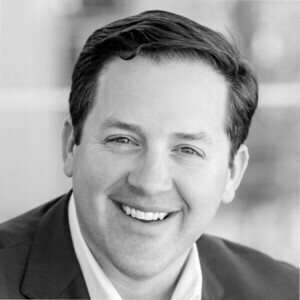 Preston Phillips - Entrepreneur/Investor/Advisor with Whiterock and Cerro Capital
Special guest
Preston has spent more than 20 years of his professional career passionately focused on sport technology and AI-driven ventures, products and solutions. His experience ranges from working with scrappy startup to global companies like Intel to enhance fan experience with tech-driven platforms. Currently Preston mostly divides his time between his responsibilities at WhiteRock and Cerro Capital.
Partner - WhiteRock
WhiteRock advises clients on various types of financial transactions (M&A, Strategic Partnerships, Joint Ventures, Capital Raises) with an emphasis on deals in the global sports, entertainment & luxury sectors.
Venture Partner - Cerro Capital
Cerro invests in technology-enabled companies adapting the culture of traditional sports into globally-scalable businesses. We enable investors to participate in the leading companies actively defining the Future of Sports.
Preston Phillips - Entrepreneur/Investor/Advisor with Whiterock and Cerro Capital has been a guest on 1 episode.
July 28th, 2023 | Season 14 | 36 mins 2 secs

blockchain, cerro capital, entrepreneurship, fan experience, future of golf, golf business, golf industry, hype sports innovation, innovation, metaverse, modgolf, modgolf podcast, modgolfpodcast, nft, nfts, pga of america, preston phillips, sport innovation, sport tech, whiterock

"In the case of new sports that are coming of age, I enjoy being in the middle of it and really understand how we can connect the dots through our support of sport technology ventures. I love feeling closer to these sports, either by participating in them or just tagging along for the fan ride." Preston Phillips, Venture Partner with Cerro Capital and WhiteRock joins us to share his quest to leverage technology that enhances the fan and player experience.