Colin met Preston Phillips on a HYPE Sports Innovation "Ask Me Anything" webinar and was so impressed with his genuine desire to help entrepreneurs and their companies that we had to invite him on the show to share his experiences with you.
"Through an investment bank that we created, we had the opportunity to work with some different leagues that helped them grow in various ways. I think it's great what cricket has been able to do to progress the sport and position the product to reach a larger, more diverse fan base. I would argue the same with rugby and how they changed their game over the course of the last 10-12 years with Rugby Sevens and brought it to The States. And we're seeing this in a number of other sports as well and golf is now learning from them."
                                        ______________________________________________

If you love golf, we have exclusive deals on golf gear and services that we use and support! We launched The ModGolf Pro Shop to offer you - our ModGolfers - 10-20% OFF exclusive discounts using promo code MODGOLF. We have curated a diverse selection of awesome brands like KINONA, deWiz Golf, ODIN Golf, Back2Basics Golf, Deuce and Project72Golf to help you play better and look great while doing it. CLICK TO SHOP AND SAVE.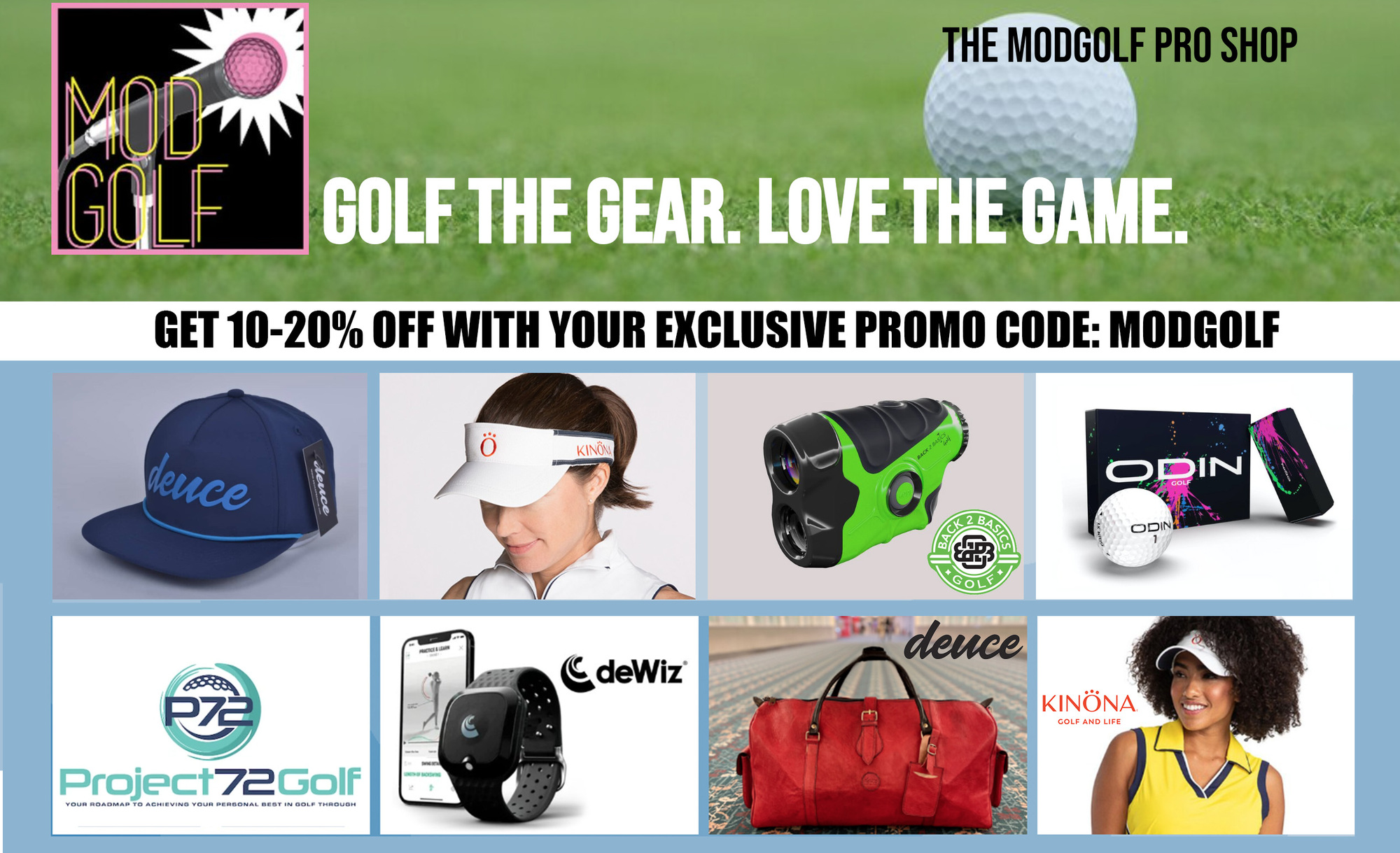 ______________________________________________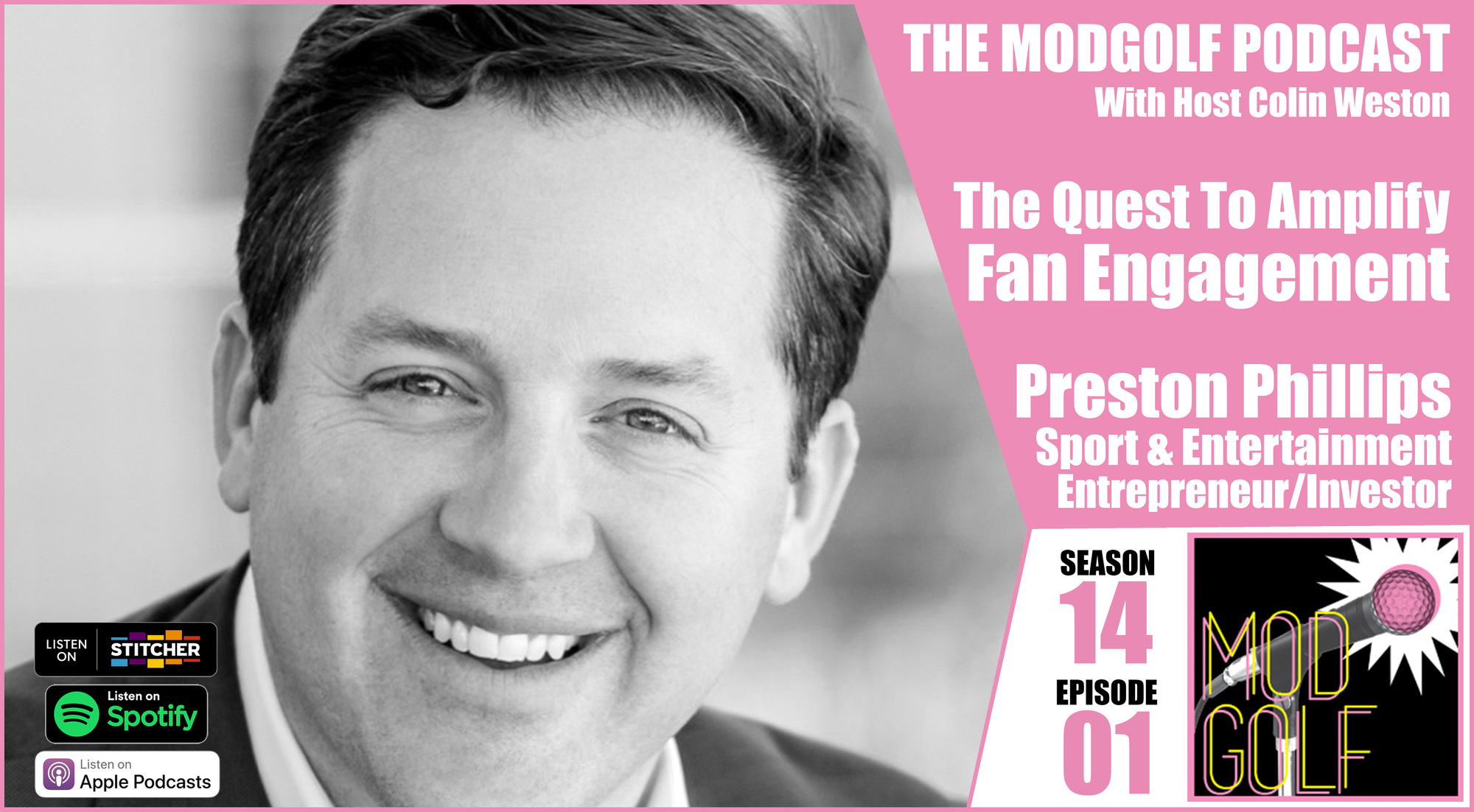 "It goes back to the technology piece of what's happening next to elevate sport experience, creating the space for us to work with bite-size data to build, measure, analyse and decide what to lean into next. We can see things up close and really understand who the athletes are - get under the helmet, if you will. From a content creation side and ultimately where the media dollars are moving, AI, augmented reality and web3 allow for all these future opportunities to present themselves.
Click on the image below to watch our extended conversation with Preston on our Youtube Channel!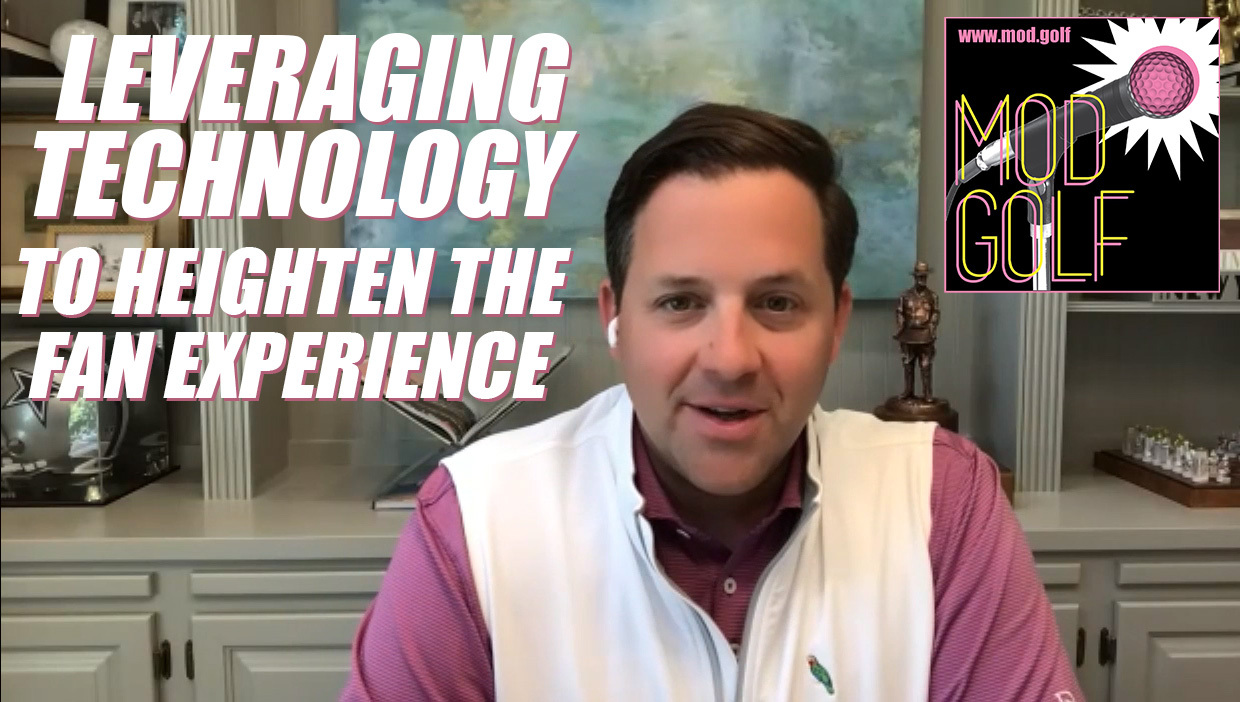 Episode Chapters
[03:00] Preston shares his connection to playing golf and who introduced him to the game. Spoiler alert - his handicap is waaaay lower than Colin's. 😂
[04:40] Preston gives us an overview of what he does in the sport technology and fan experience space with WhiteRock and Cerro Capital.
[08:30] Colin asks Preston to share his thoughts on the LIV Golf / PGA Tour / PIF merger and what opportunities are there to enhance the fan experience.
[13:00] Preston and Colin discuss the value of team golf events, using the success of both cricket and rugby as validators of where pro golf should expand into.
[14:50] Preston tells us about a couple of ventures in the sport space that Cerro Capital has invested in, including Religion of Sports.
[18:30] Preston shares his thoughts on the future of "location-based sports", such at Rory and Tiger's TGL golf league created by TMRW Sports and The PGA Tour.
[20:40] Colin asks Preston how he believes golf can innovate more and which sports can golf learn from.
[27:00] We talk about the acsending value of women's sport leagues and franchises, along with the women-led companies that Preston supports.
[30:00] Preston and Colin talk about the popularity of mixed pro sport events with women and men competing together and the opportunity for pro golf to do more of it.
[31:30] We finish up asking Preston about where he seeing sport experience heading in 10-15 years time.
To learn more about the impact Preston makes to support Sport Tech startups, check out the Cerro Capital website.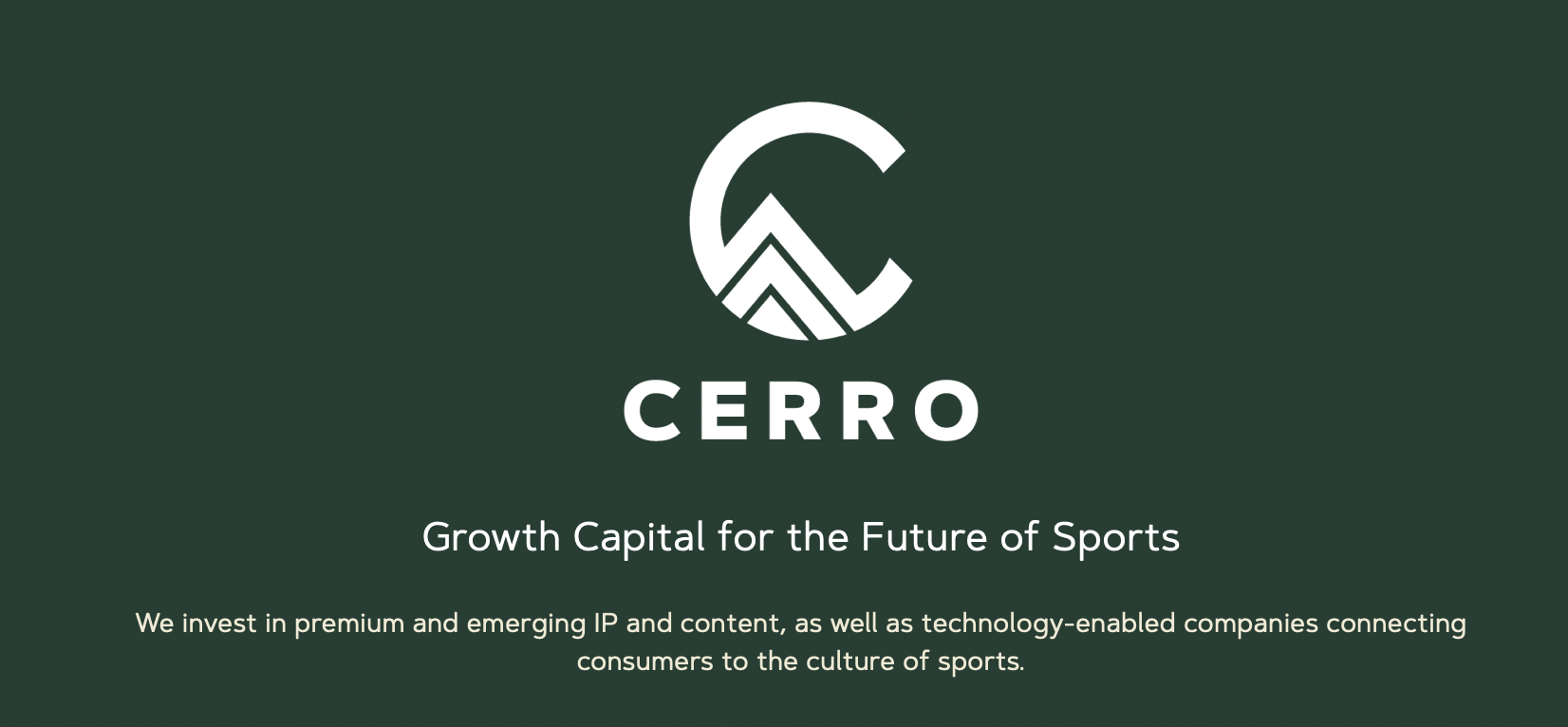 You can also connect with Preston on his bio page.
                                        ______________________________________________

After testing the deWiz biofeedback swing analysis product we were so impressed with the results that we invited them to offer you an exclusive 10% OFF your purchase using promo code MODGOLF! CLICK TO SAVE on deWiz to see (and feel) lasting results in your swing tempo, length and path improvement.