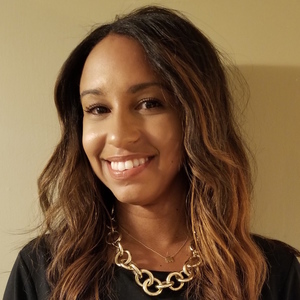 Rachel Melendez Mabee - PGA WORKS Program Specialist with The PGA of America
Special guest
As PGA WORKS Program Specialist, Rachel Melendez Mabee is responsible for the oversight and overall execution of PGA REACH's diversity and inclusion program, PGA WORKS.
In additional to serving as an integral part of the internal and external communication for all PGA REACH activities, Mabee's main role is to help lead the charge for PGA WORKS; as the programs mission is to establish a deep bench of diverse talent who are prepared to ascend to key employment industries in the game and business of golf.
Rachel Melendez Mabee - PGA WORKS Program Specialist with The PGA of America has been a guest on 2 episodes.
May 15th, 2018 | Season 3 | 21 mins 20 secs

#growgolf, arccos golf, blue ocean strategy, chef's cut real jerky, entrepreneurship, future of golf, golf 20/20, golflogix, innovation, lean startup, modgolf, modgolfpodcast, pga, pga of america, pga reach, startup, top golf media, topgolf, ugull pay, we are golf, womens golf day

Host Colin Weston recaps the best from each of our twelve Season 3 guests, along with a preview of Season 4 which will premiere on May 29.

April 3rd, 2018 | Season 3 | 33 mins 43 secs

#growgolf, diversity, future of golf, golf, golf channel, golf disruption, golf innovation, inclusion, modgolf, modgolfpodcast, pga, pga of america, pga reach, pga works, rachel mabee, startup, tajma brown, we are golf

This week's episode features two guests from PGA WORKS, Fellowship intern Tajma Brown and Program Specialist Rachel Mabee. PGA WORKS is a part of PGA REACH, the charitable foundation of the PGA of America. We talk about how The PGA WORKS Fellowship aspires to be a unique opportunity for recent college graduates from diverse backgrounds to acquire valuable experience in the golf industry.