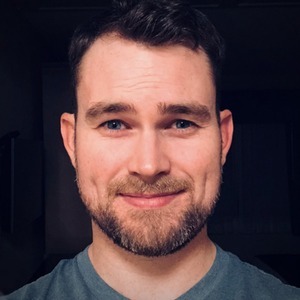 Ryan Engle, Founder and CEO of GOLF+
Special guest
Ryan Engle is a tech entrepreneur in the AR/VR space with a strong interest in golf. With over a decade of experience developing apps for fortune 500 companies and startups, he's now focused on disrupting the game of golf, specifically putting, with the help of augmented reality and virtual reality. He originally founded Golf Scope Inc. in 2017 to realize this goal.
Ryan is now the Founder and CEO of GOLF+, who are leaders in VR golf with a mission to grow the game by making it more accessible.
Creators of GOLF+ for the Meta Quest.
https://www.oculus.com/experiences/quest/2412327085529357/
Golf Scope uses Vitual Reality to make golf more accessible and fun. Their goal is to grow the game, both in terms of participants and rounds of golf played (virtual and on course).
Ryan Engle, Founder and CEO of GOLF+ has been a guest on 3 episodes.
May 16th, 2023 | Season 13 | 20 mins 18 secs

entrepreneurship, golf business, golf industry, innovation, modgolf, modgolf podcast, sport tech

If you didn't get the chance to listen to all of our twelve Season 13 episodes, this bonus show gives you a recap of the great conversations I had with some of the golf industry's top influencers, innovators and entrepreneurs. Hopefully this will inspire you to listen to a couple of the episodes listed below. Enjoy!

January 19th, 2023 | Season 13 | 46 mins 11 secs

entrepreneurship, future of golf, golf business, golf industry, golf+, innovation, modgolf, modgolf podcast, modgolfpodcast, oculus, ryan engle, sport innovation, the pga show, usga, virtual reality, vr golf, vr sports, web3

"My first virtual reality putt was 20-footer uphill with a left-to-right break. I hit it and put it 6 inches past the hole, burning the edge on the left. I thought, "Wow that felt exactly like hitting a putt." After that magical moment I said to the team "okay you know what, we're going to pivot 100% into VR." Ryan Engle, Founder and CEO of GOLF+ joins us to share how his love for writing code and playing golf led to the creation of the golf industry's leading VR gaming platform.

February 18th, 2019 | Season 5 | 50 mins 16 secs

#growgolf, azucena mondelano, diversity and inclusion, entrepreneurship, future of golf, golf channel, innovation, latina golfers, michael cooper, modgolf, modgolfpodcast, new balance, pga show, sandy cross, startup, steve mona, tagmarshal, tour edge, tour edge golf, usga, we are golf

We continue our recap of the PGA Merchandise Show with more engaging conversations with the innovators, entrepreneurs and community builders who are helping shape the future of golf. Host Colin Weston speaks with Latina Golfers Association Founder Azucena Moldenado, Tagmarshal Co-Founder and CEO Bodo Sieber, Tour Edge VP of Marketing Jon Claffey, Golf Scope Founder Ryan Engle and Perry Reynolds with New Balance Golf.