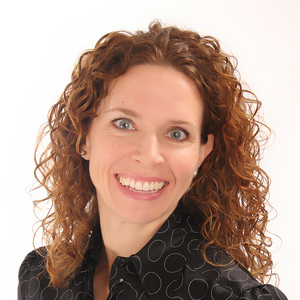 Sandy Cross - Chief People Officer at The PGA of America
Special guest
Sandy Cross, a member of the PGA of America staff since 1996, serves as the Chief People Officer and previously as the Senior Director of Diversity and Inclusion. A native of Hamburg, New York, Cross drives the PGA's comprehensive diversity and inclusion strategy designed to permeate the fabric of the organization, drive transformation of its image, and further diversify participation in the game and business of golf.
Prior to her appointment to Senior Director of Diversity and Inclusion in July 2014, Cross served as the Director of Women's and New Market Initiatives. She led the "Connecting With Her" strategic initiative to grow women's participation in golf. She also steered the PGA's first-ever participation in the U.S. Department of State Global Sports Mentoring Program.
Prior to her new market development role, Cross was the PGA's Director of Business Development for nine years and secured, activated and fostered partnerships for the Association, its Championships and membership programs. She negotiated and executed multi-year, multi-million dollar agreements with blue-chip companies and was instrumental in developing and launching the PGA's Official Patron Program.
Cross has been instrumental in the success of numerous PGA initiatives, including industry wide education on the fundamentals of diversity and inclusion, The Language of Inclusion™, the Get Golf Ready Employee Talent Development Program, and the Get Golf Ready Power Mixer. As well, Cross was actively involved with the development and launch of Golf Retirement Plus™, a supplemental retirement program for
PGA Professionals, which is highly regarded as one of the Association's premier member benefits.
Cross earned a Masters of Sport Administration from Kent State University and a Bachelor of Arts in
Legal Studies from the University of Buffalo, where she played NCAA Division I volleyball. In addition, she earned her Certified Diversity Professional credential from the Institute of Diversity Certification in 2016.
Sandy Cross - Chief People Officer at The PGA of America has been a guest on 2 episodes.
May 15th, 2018 | Season 3 | 21 mins 20 secs

#growgolf, arccos golf, blue ocean strategy, chef's cut real jerky, entrepreneurship, future of golf, golf 20/20, golflogix, innovation, lean startup, modgolf, modgolfpodcast, pga, pga of america, pga reach, startup, top golf media, topgolf, ugull pay, we are golf, womens golf day

Host Colin Weston recaps the best from each of our twelve Season 3 guests, along with a preview of Season 4 which will premiere on May 29.

March 5th, 2018 | Season 3 | 33 mins 53 secs

#growgolf, diversity, future of golf, golf, golf 2020 diversity task force, golf channel, golf disruption, golf innovation, inclusion, modgolf, modgolfpodcast, pga, pga of america, sandy cross, startup, we are golf

"Diversity is being invited to the party, Inclusion is being asked to dance". Guest Sandy Cross joins us to discuss the cultural transformation that is taking place at The PGA of America, as she spearheads their effort to move the golf needle regarding both the participation rate and industry career opportunities for under-represented communities and cultures.