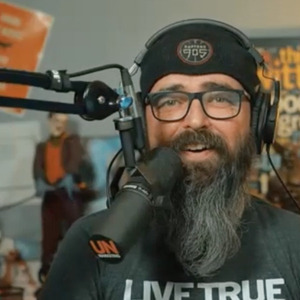 Scott Stratten - The Creator of UnMarketing
Special guest
Scott Stratten is the Creator of UnMarketing. He is one of the leading speakers/authors in the world when it comes to helping audiences embrace the age of disruption and look at business differently using the pillars of integrity, authenticity and community.
He has co-written six best-selling business books with his business partner and spouse, Alison. He was formerly a music industry marketer, national sales training manager and a Professor at the Sheridan College School of Business. He ran one of the most successful viral video agencies in the world for nearly a decade before solely focusing on speaking at events for companies like 3M, PepsiCo, Walmart, Adobe, IBM, Microsoft, Hard Rock Cafe, Cirque du Soleil, Saks Fifth Avenue, Deloitte and Fidelity Investments when they need help navigating their way through the landscape of business disruption. He was inducted into the Professional Speaker Hall of Fame, the Canadian Marketing Hall of Fame and his College's Business Hall of Fame.
Scott Stratten - The Creator of UnMarketing has been a guest on 2 episodes.
May 16th, 2023 | Season 13 | 20 mins 18 secs

entrepreneurship, golf business, golf industry, innovation, modgolf, modgolf podcast, sport tech

If you didn't get the chance to listen to all of our twelve Season 13 episodes, this bonus show gives you a recap of the great conversations I had with some of the golf industry's top influencers, innovators and entrepreneurs. Hopefully this will inspire you to listen to a couple of the episodes listed below. Enjoy!

March 17th, 2023 | Season 13 | 49 mins 54 secs

customer experience, entrepreneurship, future of golf, golf business, golf entertainment, golf industry, golf podcast, human-centric design, innovation, liv golf, modgolf, modgolf podcast, modgolfpodcast, pga of america, pga tour, scott stratton, sport innovation, un-marketing

After experiencing Scott Stratten's inspirational keynote talk at the NGCOA Canada conference in Vancouver, host Colin Weston sits down with the creator of UnMarketing to learn how the golf industry can flourish by embracing the virtues of authenticity, integrity and community.