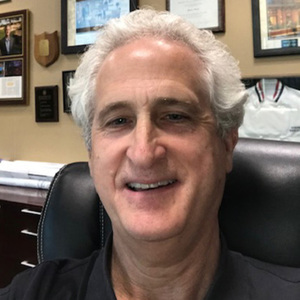 Steven Rosen - General Manager, Indian Wells Golf Resort / Troon Golf
Special guest
Steven's current position includes the leadership of a team of hospitality professionals and management of this world class golf resort with a 53,000 square foot club house, two world class golf courses, restaurants and banquet meeting space. He also is one of the visionaries of their newest innovative, engaging entertainment experience that attracts a younger crowd of "non-golfers": Shots In The Night.
Specialties: Past experiences in high end luxury hotels, private clubs, fractional clubs, and Luxury Destination clubs.
Steven Rosen - General Manager, Indian Wells Golf Resort / Troon Golf has been a guest on 1 episode.
December 19th, 2018 | Season 5 | 40 mins 56 secs

#growgolf, colin weston, dave shultz, entrepreneurship, future of golf, golf channel, indian wells golf resort, innovation, modgolf, modgolfpodcast, nextlinks, pga, shots in the night, startup, steve rosen, troon, usga, we are golf

How do you introduce an ocean of "non-golfers" to a sport with a reputation of being elitist and intimidating? Indian Wells Golf Resort General Manager Steve Rosen stepped outside the golf industry box and took an entrepreneurial approach to solving the problem. Listen in as Steve describes how they transformed the under-utilized elements of their golf resort to create an immersive, multi-sensory experience called Shots In The Night.