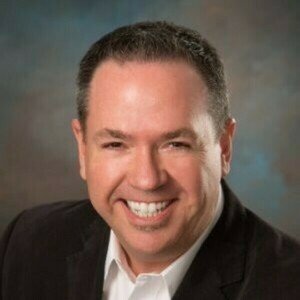 Tom Cox - Founder & CEO of Golfballs.com
Special guest
Tom is theCo-founder, President and CEO of Golfballs.com, the first online retail business started in Louisiana, recently ranked the fourth most popular online golf retailer in America.
Tom is...
*An Ecommerce entrepreneur disguised as CEO with 20 years of experience in online retail, 18+ years focused on ecommerce + mass customization.
*A Student of business with twenty-five years of hands-on people management.
*An Advocate, advisor and fan of startups and their founders.
*Has been a featured speaker at IRCE world conference on topics like social media and employee recruiting and was chairman of the CEO track in 2011.
Tom Cox - Founder & CEO of Golfballs.com has been a guest on 1 episode.
August 31st, 2021 | Season 10 | 28 mins 50 secs

future of golf, golf, golf business, golf entrepreneur, golfballs.com, innovation, modgolf, modgolfpodcast, tom cox

"In the early days I describe golfballs.com as a fun side-hustle hobby gone awry. Once we started to get customer traction in Year Two I took the leap to leave my full time country club career and dedicate my energy on building this business." Tom Cox, Co-Founder & CEO of Golfballs.com shares his entrepreneurial journey with host Colin Weston.