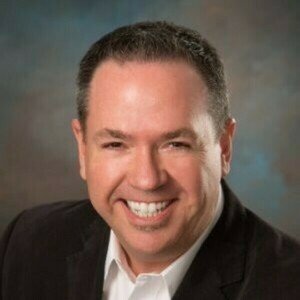 Tom Cox - Founder & CEO of Golfballs.com
Special guest
Tom is theCo-founder, President and CEO of Golfballs.com, the first online retail business started in Louisiana, recently ranked the fourth most popular online golf retailer in America.
Tom is...
*An Ecommerce entrepreneur disguised as CEO with 20 years of experience in online retail, 18+ years focused on ecommerce + mass customization.
*A Student of business with twenty-five years of hands-on people management.
*An Advocate, advisor and fan of startups and their founders.
*Has been a featured speaker at IRCE world conference on topics like social media and employee recruiting and was chairman of the CEO track in 2011.
Tom Cox - Founder & CEO of Golfballs.com has been a guest on 2 episodes.
December 13th, 2021 | Season 10 | 21 mins 23 secs

agustin piza, arjun chowdri, bryan crawford, chris noble, dr. greta anderson, full swing simulators, golf business, golf canada, golf podcast, golfballs.com, golfhers, jeehae lee, kelly hunt, lisa o'hurley, lohla sport, marc simon, matt fisher, modgolf, modgolf podcast, mr. short game, nextgengolf, pga of america, pga show, rbc canadian open, ron powers, southworth development, swing suite, tom cox, topgolf

That's a wrap for Season 10 of The ModGolf Podcast! Our team is currently working on your next twelve episodes for Season 11, which launches early January 2022. We heard some amazing stories from a diverse group of guests who discussed how inclusion, technology, entertainment, music, celebrity, hospitality and community building intersect to shape the future of golf.

August 31st, 2021 | Season 10 | 28 mins 50 secs

future of golf, golf, golf business, golf entrepreneur, golfballs.com, innovation, modgolf, modgolfpodcast, tom cox

"In the early days I describe golfballs.com as a fun side-hustle hobby gone awry. Once we started to get customer traction in Year Two I took the leap to leave my full time country club career and dedicate my energy on building this business." Tom Cox, Co-Founder & CEO of Golfballs.com shares his entrepreneurial journey with host Colin Weston.