"At the green grass level we recognize that we have to make a conscious effort to make others feel welcome. That was one of the things that I believe we missed in the 90s. We made a lot of hard golf courses, a lot of challenging facilities, but we didn't really create a safe place for people that were new to the game to come in feel welcome who didn't understanding etiquette or even where to begin. A lot of those things that cause people embarrassment we are able to address early on and doing that to create safe ways for them to learn the game, making them feel like they belong as they make their way from the putting green to the range and ultimately for just one hole or two holes at a time until they get comfortable. Give them ways to have success and feel welcome at the facility from the very beginning."
Friend of the show Rich Katz - Founder of Katz Strategy - takes on the guest host duties to lead a fast-paced, informative, entertaining, practical and educational conversation with Mark Mattingly, Executive Vice President at Landscapes Golf Management.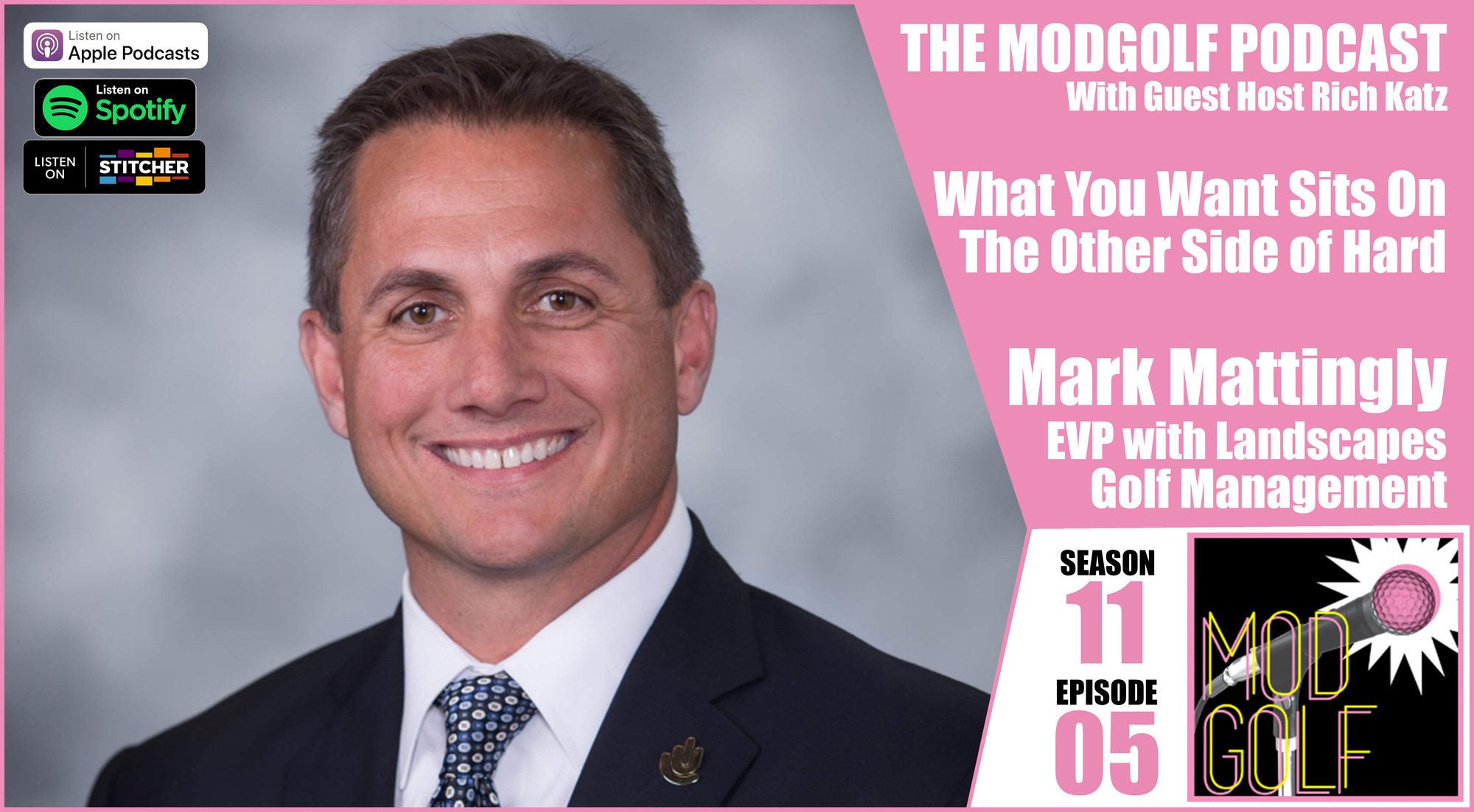 "If you're going to get into the golf business, you need to love seeing other people get that spark in their eye and really have joy in experiencing this great game. And if you love to do that, you'll go the extra mile to provide that programming and on-boarding. All of these technology solutions have all been developed to help people better understand and fall in love with the game the way that I have. So that is what I think is most important. "
Click on the image below to check out our extended conversation with Mark on our Youtube Channel!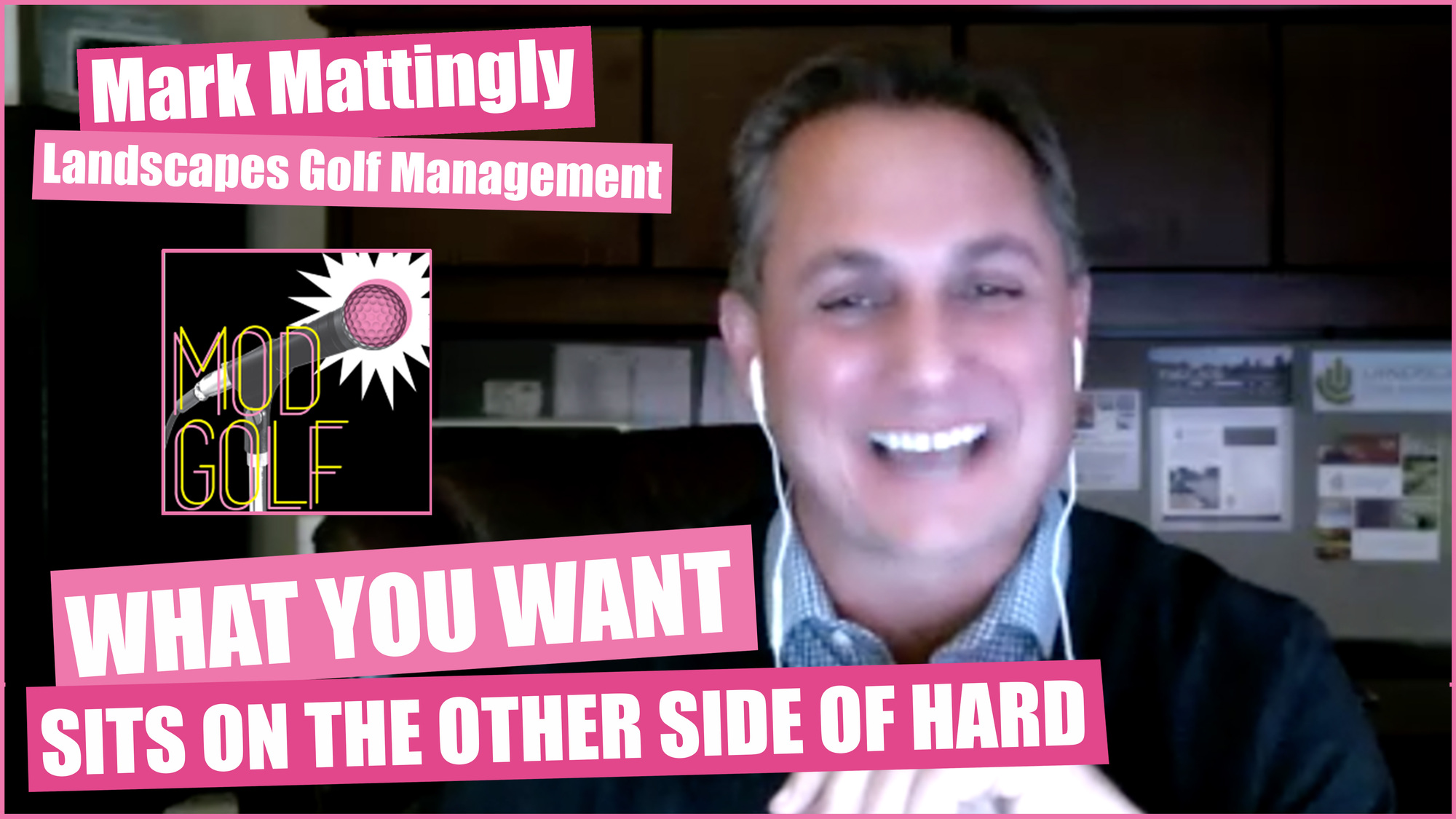 A PGA Professional since 1994, Mark has served as a General Manager, Regional Manager and Regional Operations Executive for private and public facilities alike with a strong emphasis on business-building programming and membership growth. As part of the Landscapes team, Mark is centrally located in Indiana where he also served on the Indiana PGA Board of Directors for three consecutive terms (2005 – 2012) during which time he chaired committees dedicated to education, scholarships, Special Olympics and growth of the game initiatives.
To learn more about Landscapes Unlimited, visit their website to see how they has grown over the past forty years from one man with a pipe wrench and a pickup truck, to four industry leading companies dedicated to delivering golf industry expertise.

You can also learn more about Mark on his bio page.