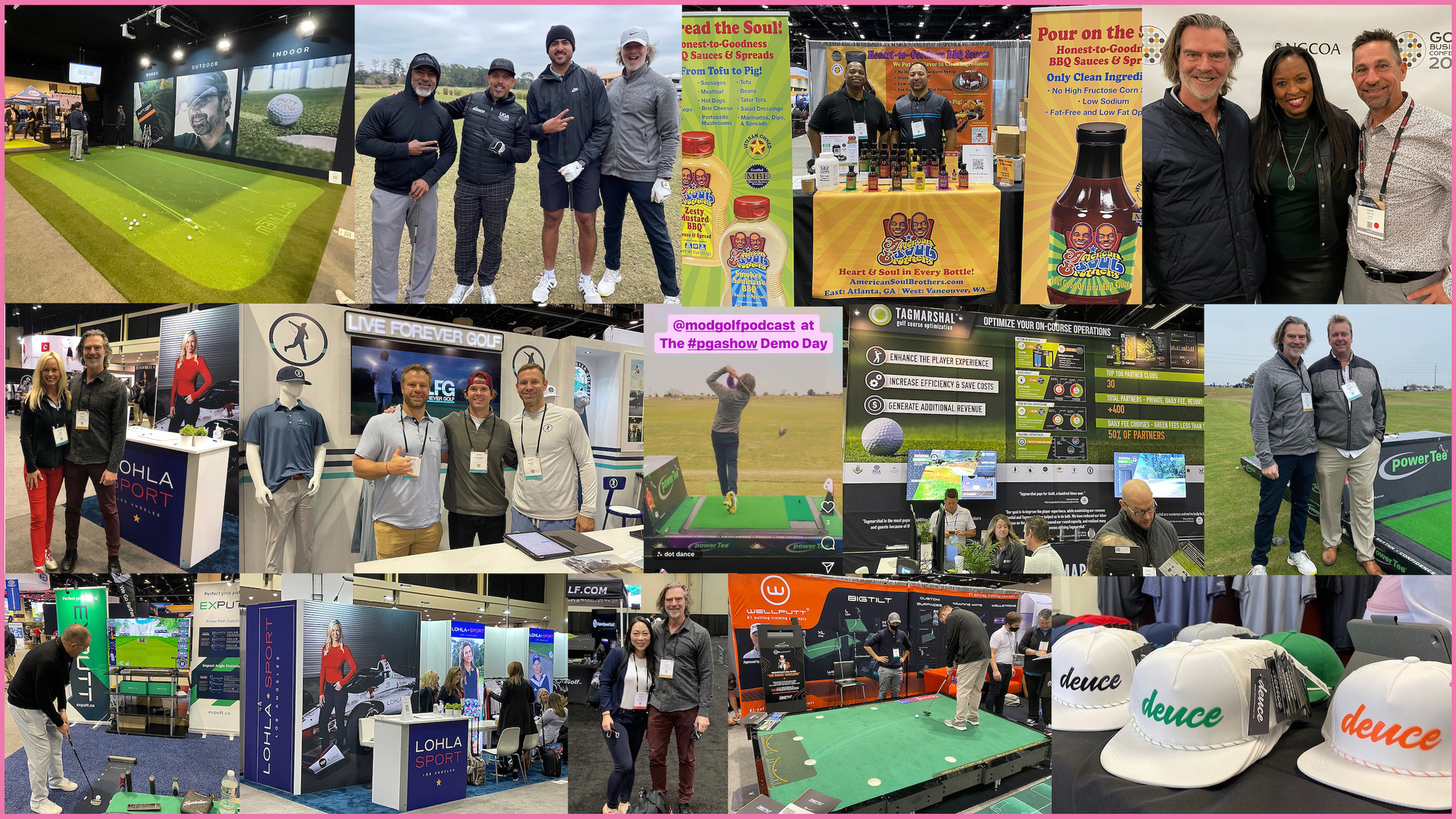 It's been two long years since I last attended The PGA Show in Orlando and although I was apprehensive about getting on a plane from Vancouver with the Omicron variant still swirling around us, I'm glad I made the decision to go. After hundreds of Zoom video calls over the past 24 months has pushed me to the point of burnout, reconnecting with old golf industry friends and meeting some new ones face to face was exactly the medicine my spirit needed. So here's a recap of my eight days in central Florida and my takeaways from golf's biggest industry event.
The Sunday before...
I was invited by Ty DeLavallade to play in The Deuce Winter Golf Tournament, where I had the pleasure to connect with amazing people who are passionately working to make the game more equitable and welcoming.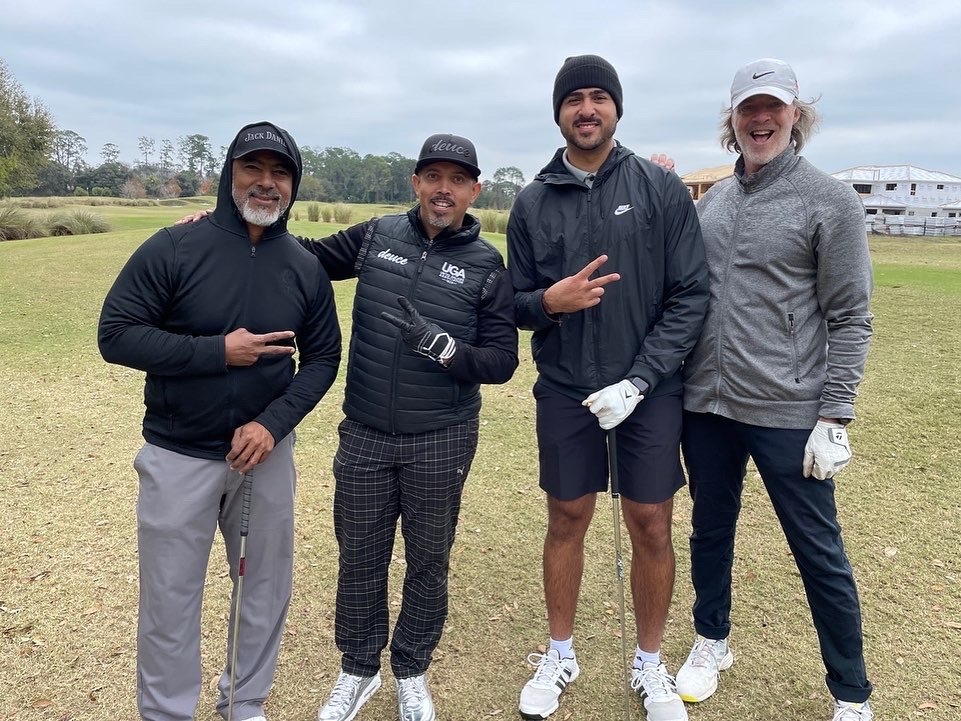 The Monday before...
The National Golf Course Owners Association (NGCOA) kicked off their Golf Business Conference with an engaging fireside chat with Brandel Chamblee and Agustín Pizá. They discussed the future of innovate course design and the value of experience design. BONUS: I connected with old friends Dave Shultz (NextLinks) and Clemmie Perry (Women of Color Golf) for the first time in three years!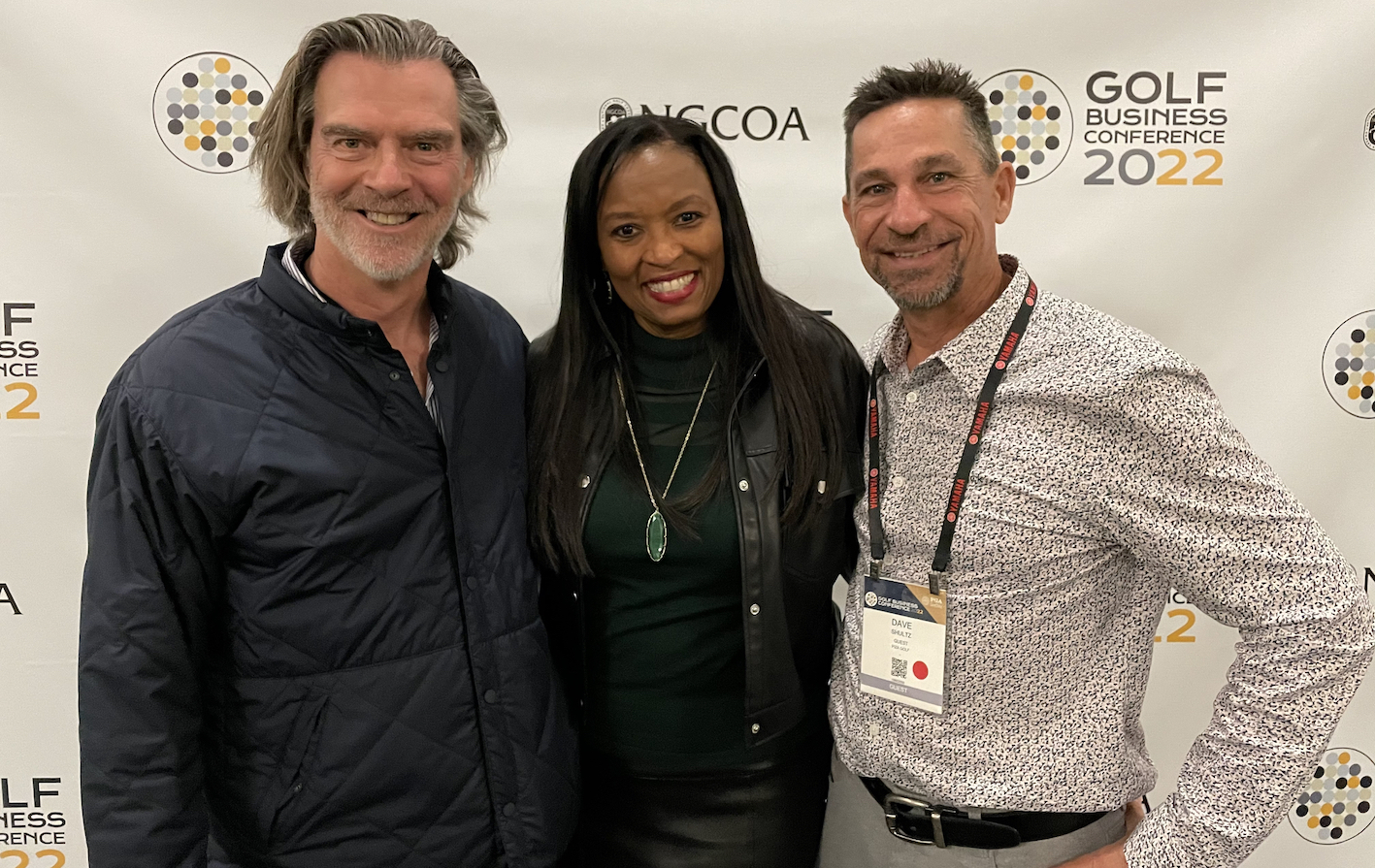 The Tuesday before...
After bailing on a round of golf (too cold for my Florida playing partners 🥶) I jumped on a shuttle bus to attend Demo Day at the Orange County National Golf Center. I knew beforehand that the big equipment companies (Ping, TaylorMade, Titleist, Callaway) weren't attending this year, but I was surprised by how empty the place was.
Normally the entire 360º range perimeter is jam packed and high energy, where this year they were at around 30% capacity. COVID and supply chain issues aside, the companies that did attend had the opportunity to garner more attention. I was impressed with Power Tee, Synthetic Turf International and Garmin Golf.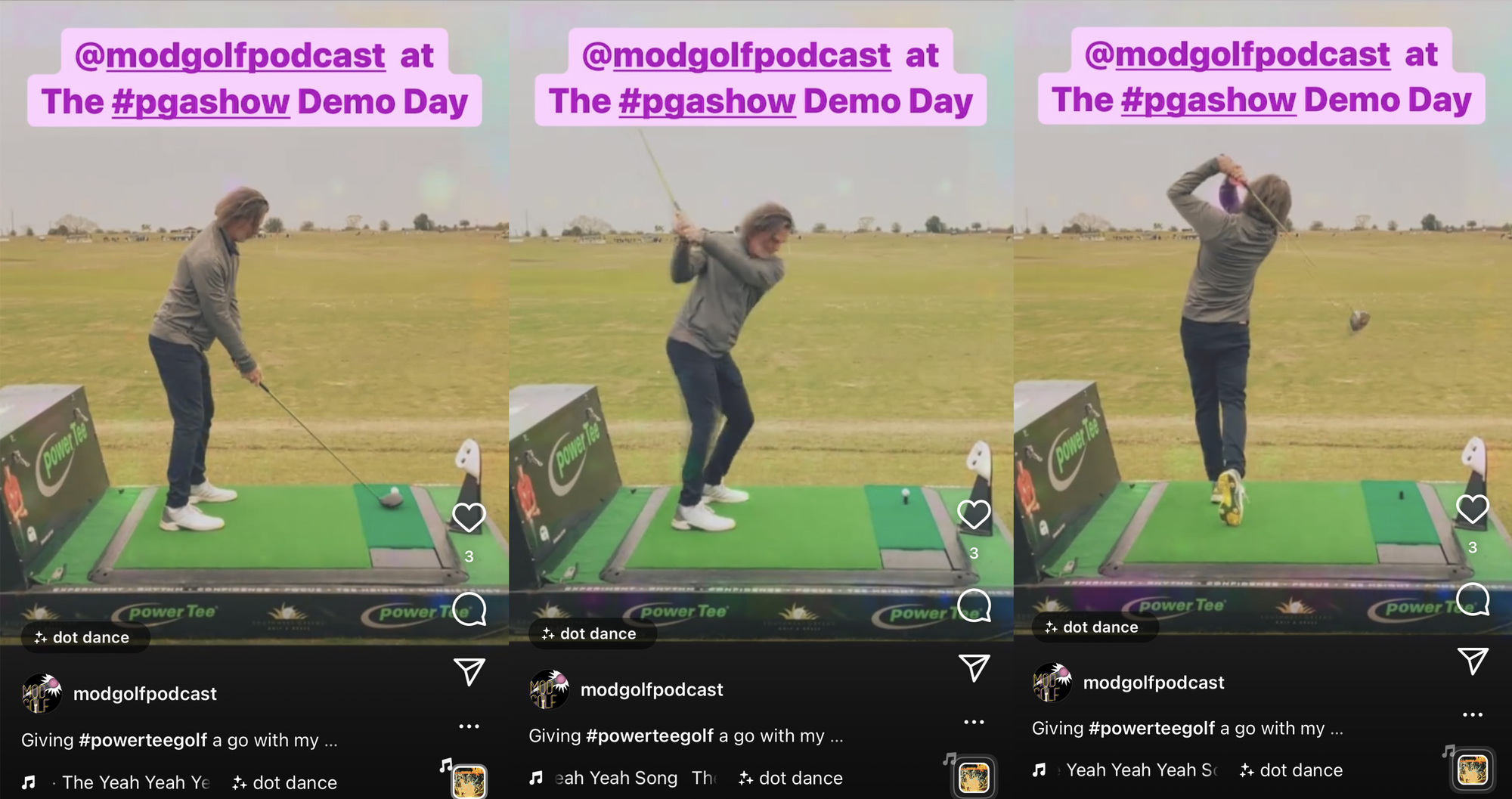 Wednesday (Day 1)...
After some morning meetings (great to see you again Rich Katz!) I walked the show floor to get the lay of the land. Less than half the size of previous shows, I congratulate Reed Exhibitions for delivering an experience that was designed to connect us all while respecting COVID safety protocols. Not an easy feat for Marc Simon, Sherry Major and the RX team but they pulled it off!
In the afternoon I was invited by Jim Beatty and Dr. Michael Cooper to attend the Diversity and Inclusion Forum. They have been working tirelessly for years to make the $85 billion/year golf industry more welcoming and accessible for BIPOC-led companies. Talk has finally turned to action as they now have funding to support initiatives that are having a positive impact and making a difference.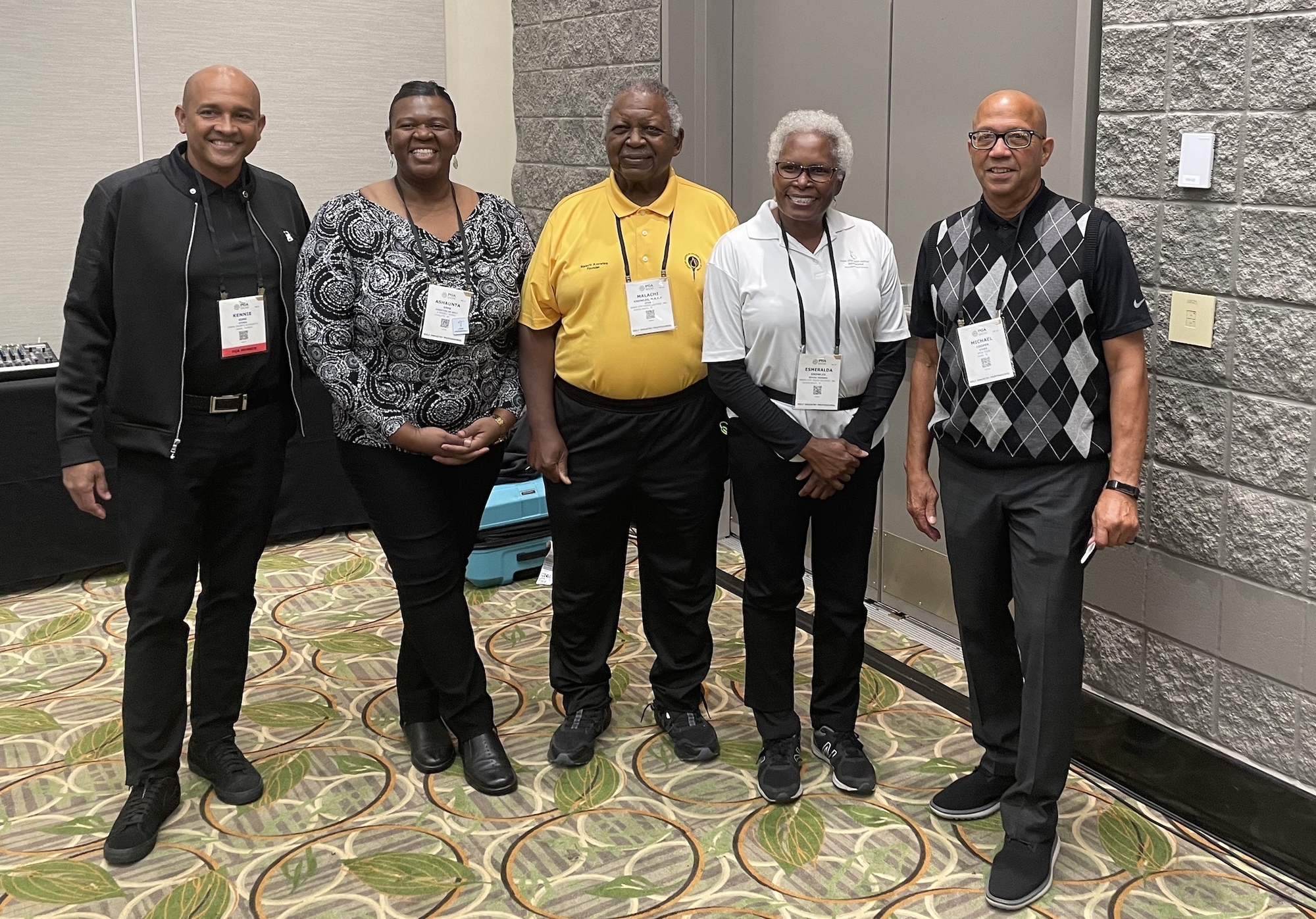 Thursday (Day 2)...
I first attended The Women's Golf Day panel discussion led by friend and Founder Elisa Gaudet. Now preparing for their 7th annual event taking place globally on June 7, #WomensGolfDay has grown to over 900 locations in 80 countries to welcome both new and experienced golf women to the game.
I quickly made it back to The PGA Golf Shows Media Center to record a pair of podcast conversations with Euforeia Golf Co. Founder Patrick Farris and Spark Golf CEO Charlie Klaus. We'll be publishing that episode next week!
In the afternoon I headed back out on the show floor where I met up with previous show guest Lisa O'Hurley, Founder of LOHLA Sport women's apparel and the founders of the new surf-inspired men's golf clothing company Live Forever Golf. I recommend that you check them out if you're into clothing that looks great both on and off the golf course.

Friday (Day 3)...
The show wrapped up at 1pm so I got an early start to walk the floor one more time to follow up on some of the technology solutions that stood out for me the days before. Friday is a the least attended day, which gave me the opportunity to spend more time with some of the company reps. Established indoor simulator companies like About Golf and Golfzon continue to innovate as the quality of thier graphics, user interface and realism delivers a complete and engaging golf experience.
There were three technology-led putting training products at the show and I liked them all. France-based WELLPUTT is an early stage company that projects the putt break graphic, but their biggest differentiator is the platform of their BIGTILT product has hydraulic risers on both sides to physically change the break to create an infinite number of putting combinations. We'll be recording a podcast episode with WELLPUTT founders very soon! Korean-based EX PUTT is a hardware and software product that is a compact solution that allows you to connect with your flat screen TV to provide a putting practice experience that you can take on the road or in your living room.
German-based PuttView was founded in 2015 and delivers a video projected putting practice experience that shows you the break of the putt with three speed path options and then tracks the ball with a graphic trail once you strike it. My "Best In Show" award goes to their newest product for outdoor putting practice that uses a VR headset to create an augmented reality enviroment that allows you to see the break and speed of any length putt on an green. I had the chance to demo the product and the immersive experience was amazing!

Overall, I consider the 2022 PGA Show a success even though it was smaller in size compared to the pre-COVID years. What it lacked in quanity it made up for in quality. I look forward to attending the 2023 show hopefully without elbow bumping or needing to yell at people through a mask!