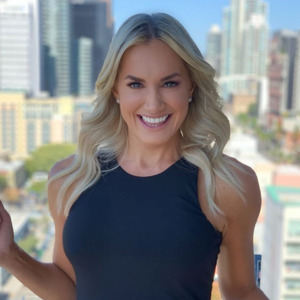 Alissa Kacar - Instagram Golf Influencer @newladygolfer and beginner golfer
Special guest
Alissa Kacar - Instagram Golf Influencer @newladygolfer and beginner golfer has been a guest on 2 episodes.
February 5th, 2021 | Season 8 | 18 mins 50 secs

alissa kacar, back2basics golf, diversity and inclusion, draftkings, edison wedges, future of golf, gamerz golf, garmin, golf, golf ai, golf channel, imagine golf, innovation, lgbtq, lgbtq rights, medinah country club, mental health, mental health awareness, modgolf, modgolfpodcast, newladygolfer, pga of america, pga tour, robert sereci, shee golfs, shee sisters, tadd fujikawa

Host Colin Weston recaps the best from each of our twelve Season 8 guests, along with a preview of Season 9 which will premiere February 19 2021.

December 23rd, 2020 | Season 8 | 31 mins 26 secs

alissa kacar, beginner golf, cameron smith, entrepreneurship, future of golf, golf, golf channel, innovation, instagram influencer, modgolf, modgolfpodcast, women entrepreneurs, womens golf

"Whether you can hit the ball a mile or if you can barely hit it off the tee, you need to create an environment for newcomers to the game that is relaxed and fun. Otherwise it's not going to keep people coming back. New golfer and social media host Alissa Kacar joins us to share her journey and thoughts on how to make the game more welcoming for everyone.